Remittance lowest in seven months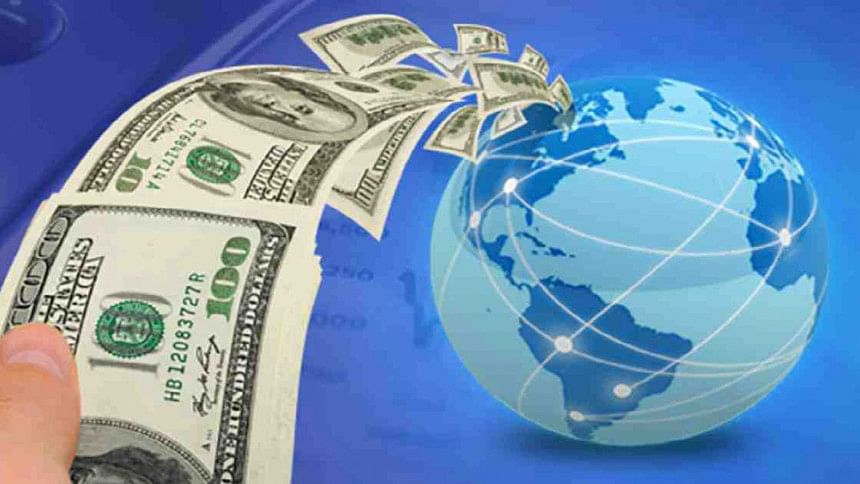 Despite a surge in the outflow of migrant workers, remittances to Bangladesh declined 11 percent year-on-year to $1.54 billion in September, the lowest in seven months.
Bankers say the uniform exchange rate fixed by banks for remittances, a move that has brought some stability to the foreign currency market, might have had a negative effect on the inflow of the cheapest source of US dollars for the country.
Banks on August 11 decided to pay a maximum of Tk 108 for each dollar to foreign exchange houses (like MoneyGram and Western Union). Prior to that, they had offered exchange houses up to Tk 115 for a dollar.
As per the decision, no bank offers more than Tk 108 for a dollar from foreign exchange houses and Tk 99 to buy the greenback from exporters. Expatriate Bangladeshis usually send money to the bank accounts of the beneficiaries through the exchange houses.
September's remittance figure was also a fall of 24.4 percent from that in the preceding month. However, remittance was up 5 percent year-on-year to $5.67 billion in the first quarter of the current fiscal year, which began in July.
The poor show in the remittance sector came despite 7.84 lakh migrant workers leaving the country for jobs abroad in the first eight months of 2022. The figure was 6.17 lakh in 2021 and 2.17 lakh in 2020, data from the Bureau of Manpower Employment and Training showed.
A Bangladesh Bank official said the decline in remittances might intensify pressure on both the government and the central bank as the country is struggling to manage its macroeconomic stability owing to higher inflation and US dollar shortages.
The decline has already hurt the foreign exchange reserves, which stood at $36.44 billion on September 28, down 6.7 percent from August 31. If the downward trend continues, the volatility in the foreign exchange market will deepen.
The local currency has lost its value by at least 25 percent against the US dollar in the past one year.
The forex market has been facing volatility for months as import bills rocketed amid an escalated cost of commodities. This prompted both the Association of Bankers, Bangladesh, a platform for managing directors of banks, and the Bangladesh Foreign Exchange Dealer's Association, an organisation dedicated to implementing foreign exchange policies in the market, to set the uniform exchange rates.
Syed Mahbubur Rahman, managing director of Mutual Trust Bank, said the uniform exchange rates might have put a negative impact on the remittance inflow.
Emranul Huq, managing director of Dhaka Bank, echoed Mahbubur.
He added: "The exchange houses might not have remitted the money immediately so that the foreign exchange market faces further volatility and they can gain from the situation."