BNP gets permission to hold Rajshahi rally on 8 conditions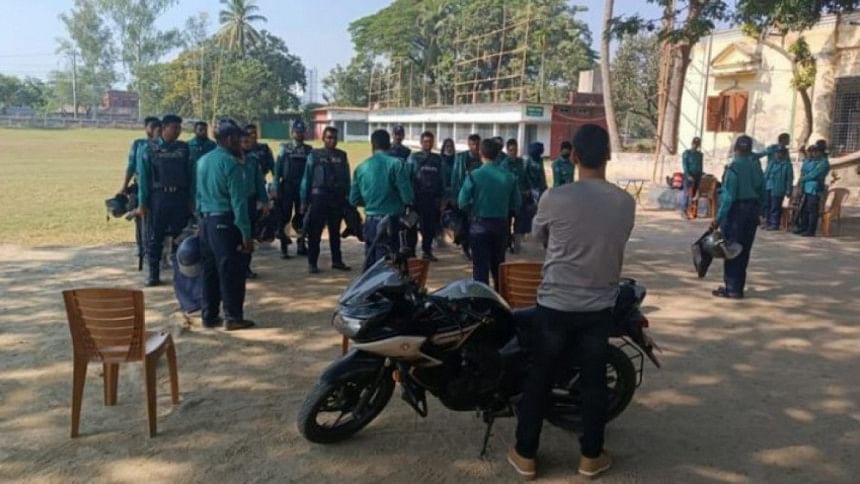 Police today gave BNP permission to hold a mass rally in Rajshahi on December 3 under eight conditions.
A letter signed by Special Superintendent of Police Muhammad Abdur Rakib on behalf of Rajshahi Metropolitan Police Commissioner Abu Kalam Siddique today confirmed the matter, reports our Rajshahi staff correspondent.
The conditions are:
1. All the activities of the rally should be limited within the premises of the madrasa. There should be no obstruction in the movement of vehicles and people under any circumstances on the road, including around the rally venue. For security, checking should be arranged for those coming to the rally and adequate number of volunteers (with visible ID cards) should be kept under their own management.
2. No activity that disturbs the country's independence, sovereignty and socio-religious values, state image and national security, and inflammatory speeches and pamphlets shall be distributed.
3. Activities that are likely to deteriorate the law-and-order situation, including processions on the way to and from the rally, cannot be carried out. No sticks and rods can be used on banners, festoons and flags. The use of banners and festoons should be limited.
4. Loudspeakers and other musical instruments cannot be used during azaan, prayers and other religiously sensitive time. Speeches or propaganda cannot be made on any subject that may hurt religious sentiments.
5. No one other than those involved in the formation of the stage (with ID cards) will be allowed to enter or stay at the rally venue before the rally day. All activities of the rally must be carried out between 2:00pm and 5:00pm on that day. Responsible leaders or organisers will have to take responsibility so that the leaders and activists do not create any kind of chaos.
6. CCTV cameras with advanced resolution should be installed inside and outside the rally venue under their own management. Projectors/mics/sound boxes cannot be used outside the rally venue or on the side of the road. Internet connection, broadband connection and router cannot be used at the rally venue.
7. The vehicles have to be parked in the designated place for parking. No parking can be done on the main road.
8. This is not a permit to use the space. That permission must be obtained from the authorities concerned. In the public interest, the authority reserves the power to cancel the permission order without showing any reason.