5 things to know for Nov 26: Awami League, BNP rallies, World Cup, and more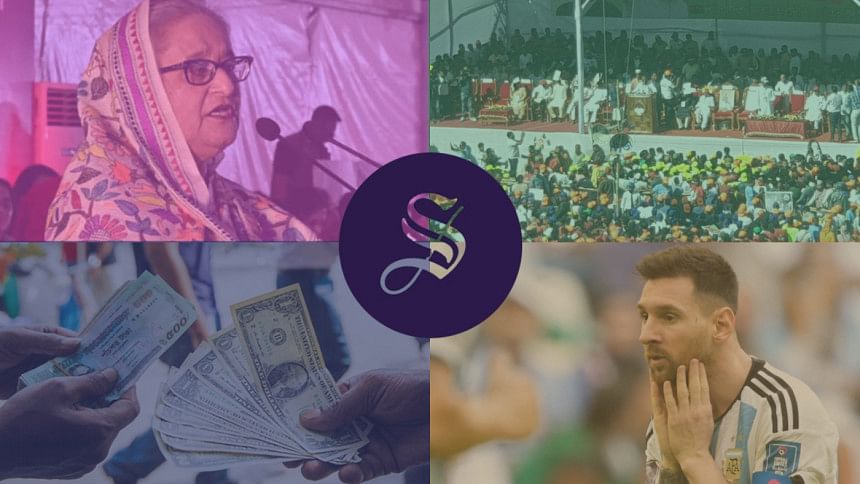 Eyes will be on Messi tonight. If Argentina doesn't win, we can safely expect someone to break something somewhere today. Follow our live minute-by-minute commentary on our FIFA World Cup 2020 page at 1:00am today. But before you go, here's five stories to catch-up on in five mins.
1. The PM's day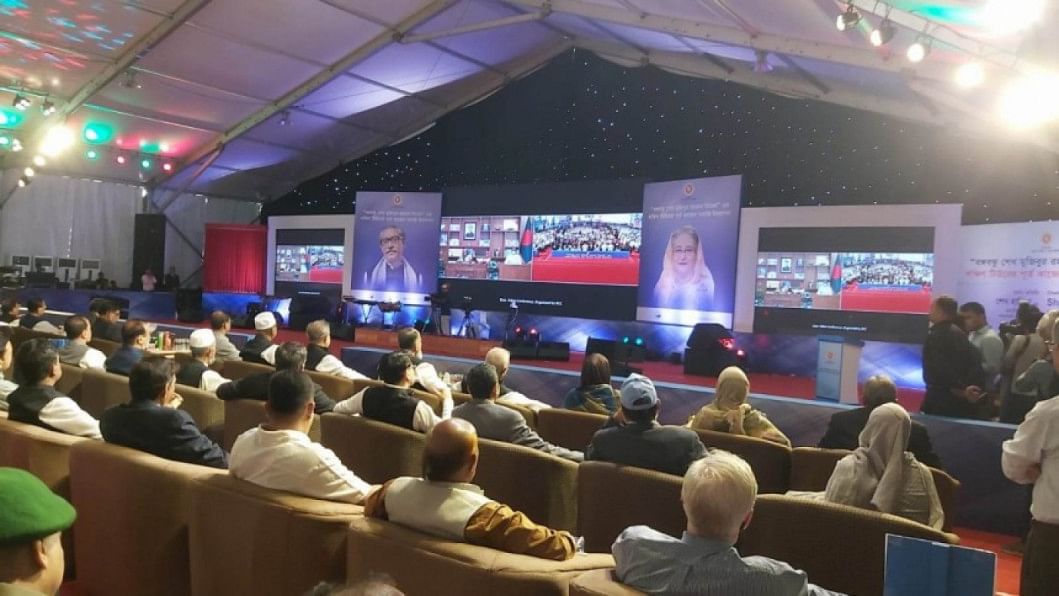 It's been a busy day for our Prime Minister. This morning, she announced the completion of the South Tube of Bangabandhu Sheikh Mujibur Rahman Tunnel, which goes beneath the Karnaphuli. The tunnel will be partially opened to traffic by the end of January next year. "Awami League always thinks in line with the modern era to develop the country with unbeatable pace," she said, adding that other development projects are underway in the southern region including Cox's Bazar, Maheshkhali and Anwara. Later in the day, the PM inaugurated Awami League's Mahila Council today, after five years. 
2. BNP Cumilla rally 
Cumilla city unit of BNP arranged their 8th divisional rally that formally began around 11am on this morning. Compared to previous rallies, which were all preceded by obstacles in the likes of transport strikes, BNP's Cumilla rally took place with relative ease today. Though similar to the recent rallies, locals have reported facing difficulties slow mobile internet services in the area. A different hurdle surfaced this time though: BNP leaders and activists claimed that their mobile phones had been stolen at the rally venue last night.
The upcoming rallies: But transport strikes are reportedly back ahead of the Rajshahi BNP rally on December 3. And Home Minister Asaduzzaman Khan Kamal has said considering all issues the government has permitted BNP to hold its December 10 rally at Suhrawardy Udyan in Dhaka as it is "most suitable." Read more about the Dhaka rally
3. Qatar World Cup 
The World Cup's group stages are turning out to be unpredictable. England and USA tied in a stalemate yesterday. Bangladesh's favorite Argentina takes on Mexico today, and we predict Argentina 2-1 Mexico. It's a crucial match for both teams as both need a win to get the tournament going. The pressure is on after the star-studded team started the World Cup with a shocking loss to Saudi Arabia. Saudi takes on Poland today, and remains on a high horse after their dramatic win last week.
Bangladeshis are a passionate lot, especially regarding the Brazil and Argentina rivalry. Read our article on the various ways people are embracing this World Cup, with mocking each other and friendly fights, —though sometimes, as we know, it can get pretty hostile.
4. BCG projects Bangladesh's economy to reach 1 trillion dollar
According to a report by Boston Consulting Group, local private sector firms of Bangladesh economy on a path to cross the $1-trillion mark by 2040. With an average annual GDP growth of 6.4 per cent between 2016 and 2021, Bangladesh has outpaced India, Indonesia, Vietnam, the Philippines, and Thailand. The companies that are "growing beyond" to realise global ambitions with societal impact at heart are Brac, bKash, Brac Bank, PHP, ShopUp, Pathao, Walton, Pran, and Summit. The companies that are "operating beyond" through partnerships and multi-local delivery networks are Square, FCI, Walton, PHP, ShopUp, Renata, Walton, Pathao and Meghna Group. Read more about the local companies spearheading Bangladesh's growth
Regarding the economic situation, on the other hand, Salman F Rahman, private industry and investment adviser, said the ongoing dollar crisis in Bangladesh will ease from January, due to "Prime Minister Sheikh Hasina's visionary thinking and planning."
5. Illegal Sand Extraction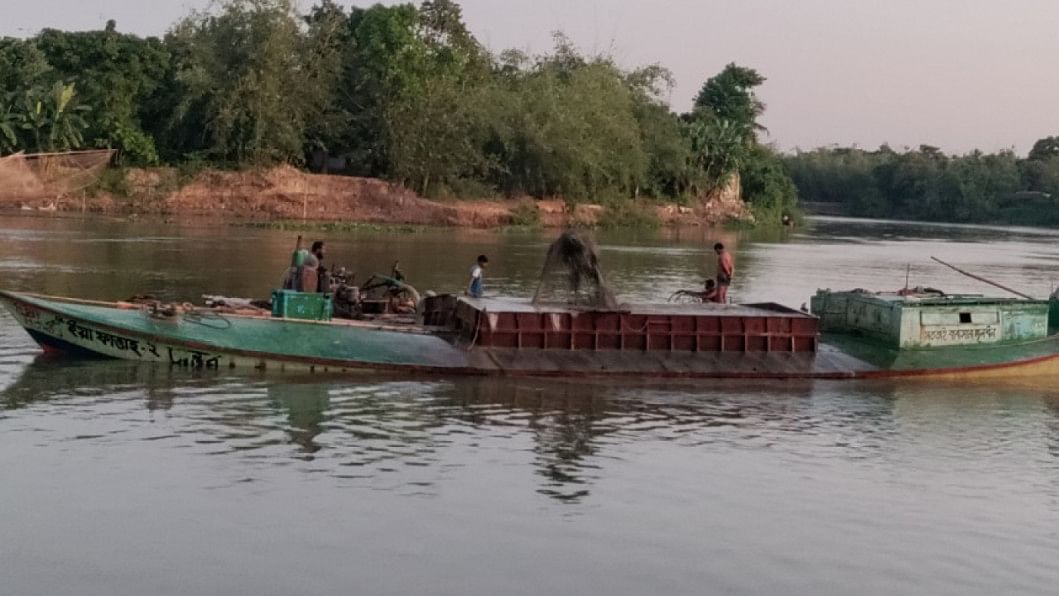 The Judicial Magistrate of Natore has taken up a case after The Daily Star published a report on the UP Chairman's illegal extraction of sand from Atrai River in Singra of Natore. According to the court document obtained by The Daily Star, analysing the news published, it was clearly evident to the magistrate that Lutful Habib Rubel, chairman of Sherkol Union Parishad, was illegally taking sand from Atrai river. But the magistrate felt it necessary to launch a probe to find out if other people are involved in the crime. Read The Daily Star's original report that started the case