Illegal sand extraction from Atrai river: Natore court takes up suo moto case
Directs police to submit report on December 27 after investigation following a report published in The Daily Star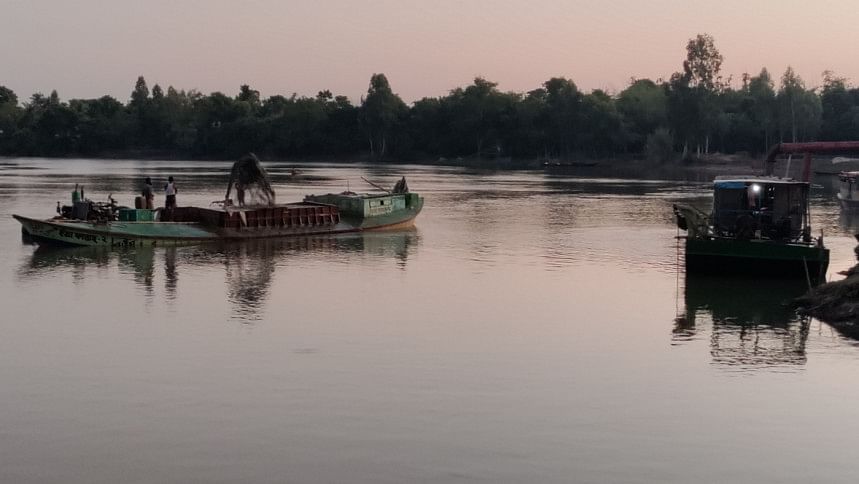 The Judicial Magistrate of Natore has taken up a suo moto case after the publication of news in The Daily Star regarding the illegal extraction of sand from Atrai River in Singra of Natore.
On October 23, The Daily Star Bangla published a news titled, "Allegation against UP Chairman for illegal extraction of sand from Atrai". The news was later carried by some other media.
Senior Judicial Magistrate Md Abu Sayeed yesterday (November 25, 2022) took cognisance of the case and ordered the Special Superintendent of Police of Natore Police Bureau of Investigation (PBI) to investigate and submit a report on December 27, reports our Natore correspondent.
Similarly, the authorities have been directed to take necessary legal action to stop any illegal extraction of sand found in any other river flowing over Singra.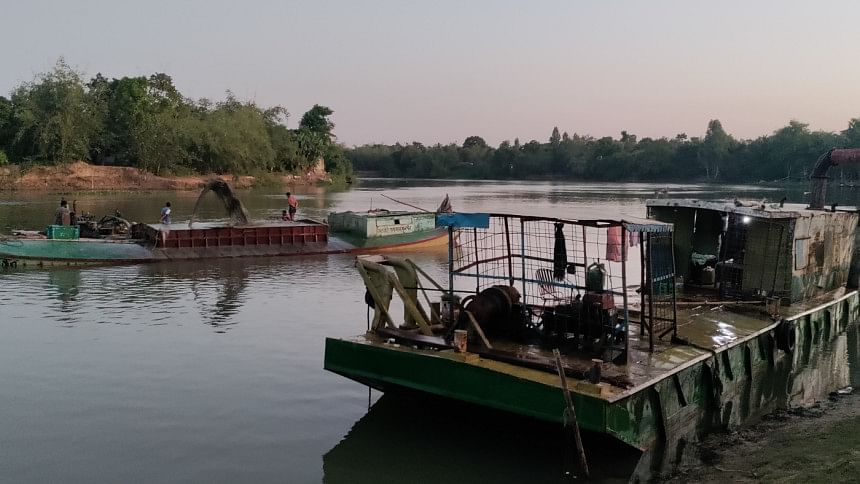 According to the court document obtained by The Daily Star, analysing the news published, it was clearly evident to the magistrate that Lutful Habib Rubel, chairman of Sherkol Union Parishad, was illegally taking sand from Atrai river.
Lutful Habib is also the joint secretary of Awami League's Singra upazila unit.
The magistrate, however, felt that it was necessary to launch a probe to find out if more people were involved in the crime.
The court also directed the investigating officer to identify the culprits and find out the exact nature of the crime, take witnesses' statements, and prepare a draft map and index of the crime scene.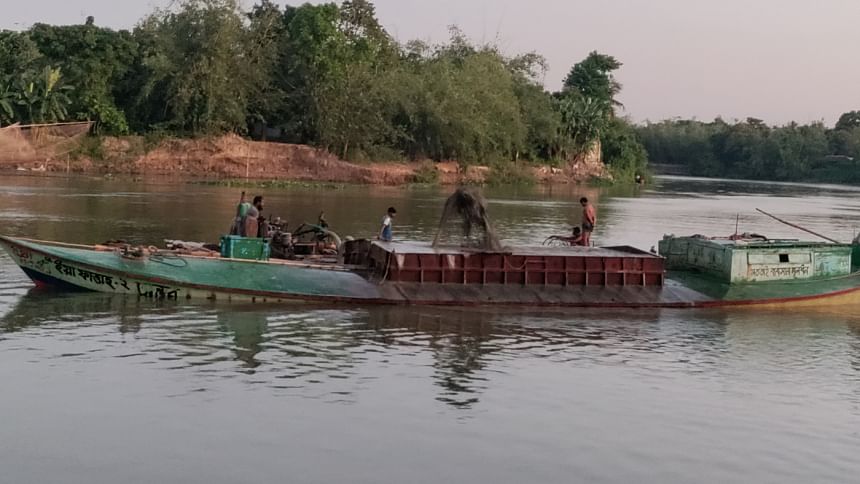 Besides, the order asked to confiscate the equipment used in illegal mining.
The magistrate's order stated that such illegal extraction of sand is a clear violation of Sections 4 and 5 of the Balumahal and Soil Structure Management Act, 2010 and is an offence punishable under Section 15 of the same Act. The maximum punishment is two years' imprisonment and a fine of Tk 10 lakh.
Besides, if any other cognisable crime was committed while extracting sand illegally, the court also ordered to determine that via investigation.
Md Sharif Uddin Ahmed, special superintendent of police of Natore PBI, said, he was not aware of the court order as he is on vacation. However, if a copy of the order is received, legal action will be taken as per the court's instructions.