5 Top Stories to Know Today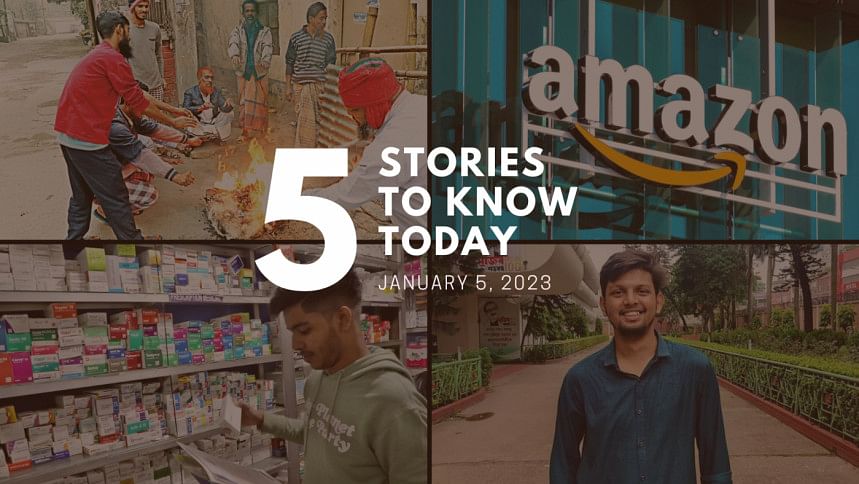 Dear readers, we have drawn up a list of five top stories so that you don't miss out on any important event -- both at home and abroad -- today (January 5, 2023).
A decade ago, the government set a target of bringing out-of-pocket (OOP) health care expenses down to 32 percent by 2032, but the burden of medical spending on people has only gotten heavier over the years.
The government in 2012 adopted the Health Care Financing Strategy, out-of-pocket (OOP) expenses were 62 percent of the national health expenditure. In 2020, it rose to 68.5 percent of the national health expenditure of Tk 77,734.7 crore, which is 2.8 percent of the GDP, according to Bangladesh National Health Accounts (BNHA) 1997-2020.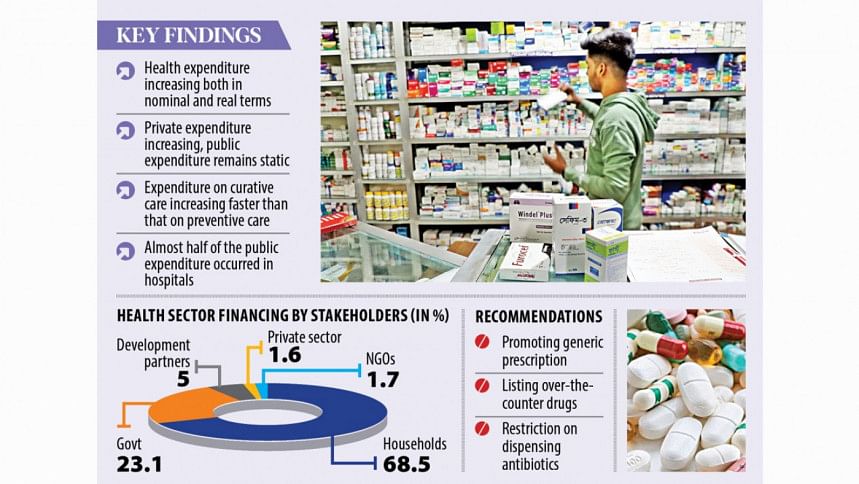 The World Health Organization says OOP in Bangladesh was 74 percent in 2020, the second highest among the South Asian nations followed by Afghanistan's OOP of 74.81 percent. Bhutan had the lowest OOP at 15.42 percent.
A Dhaka court will hear today the bail petition of Ayatullah Bushra, the prime accused in the case filed over the killing of Buet student Fardin Noor Parash.
The decomposed body of Fardin, a third-year student of Buet's civil engineering department was recovered from Shitalakhya river in Narayanganj's Siddhirganj on November 7, almost three days after he went missing.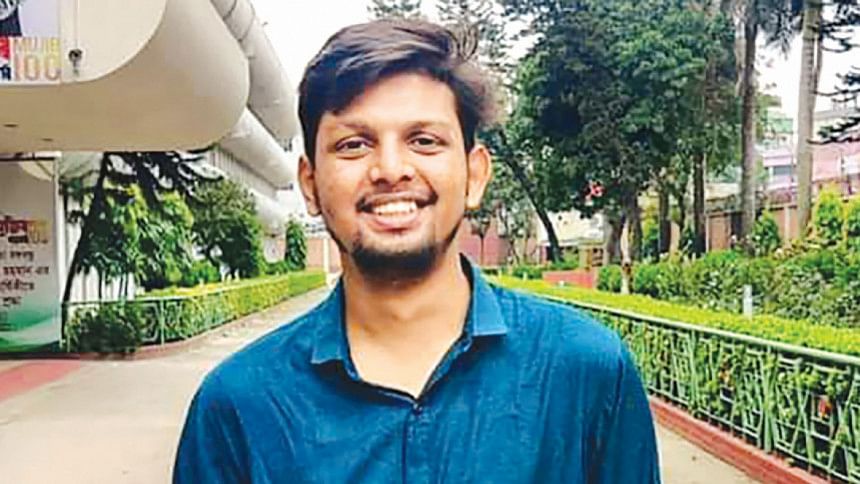 According to the case statement, Fardin's friend Bushra and an unknown accused killed him and disposed of the body in the river. Bushra and Fardin knew each for the last four years.
After over a month of investigation, the Detective Branch of police and the Rab on December 11 last year said Fardin died by suicide after jumping off a bridge into the Shitalakkhya river, where his body was found.
Amazon.com Inc's layoffs will now increase to more than 18,000 roles as part of a workforce reduction it previously disclosed, Chief Executive Andy Jassy said in a public staff note.
The layoff decisions, which Amazon will communicate starting January 18, will largely impact the company's e-commerce and human-resources organizations, he said.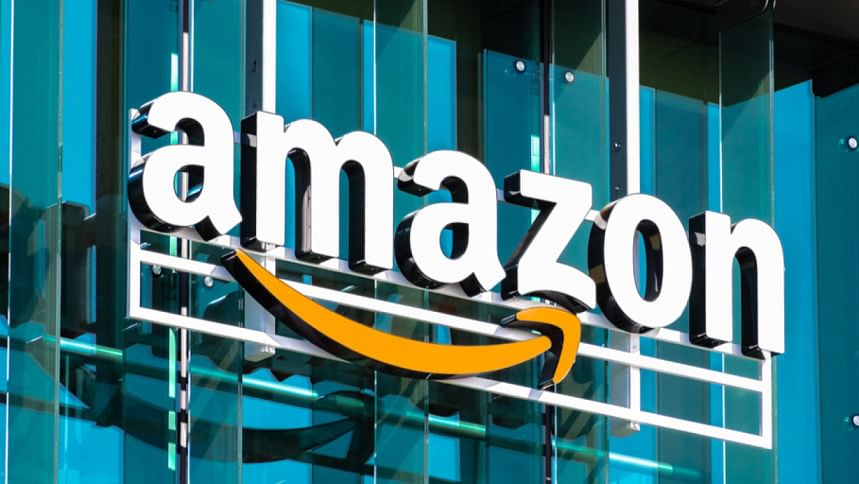 President Joe Biden indicated he has finally decided to grasp the politically thorny issue of illegal immigration, announcing a speech on Thursday, followed by a visit to the troubled US-Mexico border itself likely next week.
Biden said earlier that for the first time since taking office two years ago he will visit the border, probably on the sidelines of an already planned trip to Mexico next week.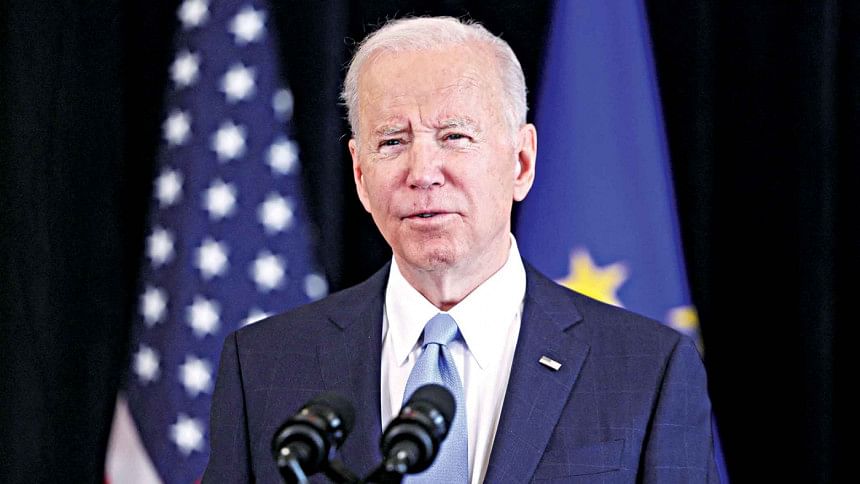 KDS Logistics has retained its spot as the top private inland container depot (ICD) in terms of the total volume of export and import cargo handled for a fifth consecutive year in 2022.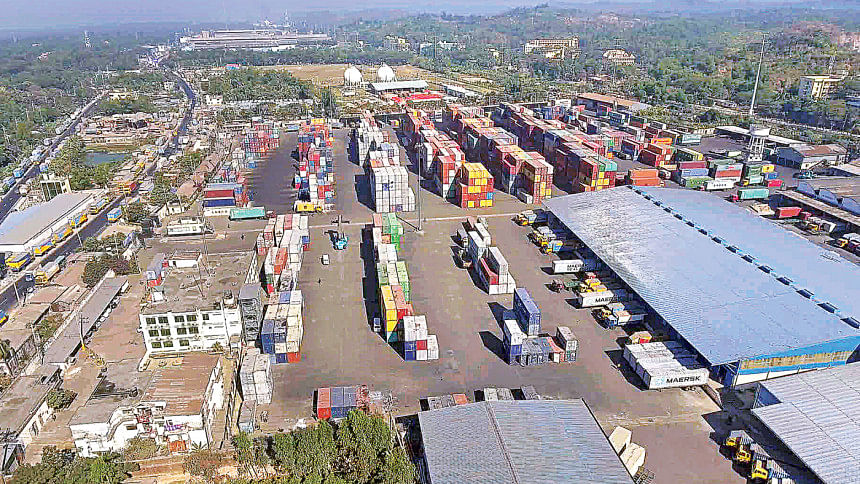 There are 19 privately-owned ICDs in and around Chattogram facilitating quick clearance of containers, be it empty or containing goods, easing congestion at the country's premier sea port in the city. They handled 9,83,452 TEUs (twenty-feet equivalent units) of import and export-laden containers in 2022.