5 things to know for Nov 24: PM Jashore rally, World Cup, and more.
Give us 5 mins and we'll catch you up with everything you need to know today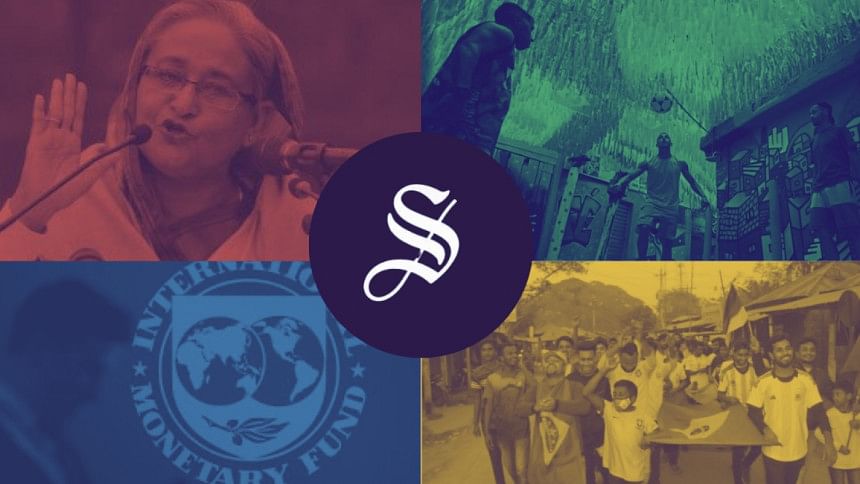 It's Brazil day. We predict Brazil will win 3-2 against Serbia. But as we know, the World Cup so far, with two major upsets already, is proving to be far from predictable. Here's our highlights from yesterday and other important stories to catch-up on. 
Attention Dhaka city dwellers: you've been requested to avoid the Airport for 72 hours from today, due to the development work of the Bus Rapid Transit (BRT) project. 
1. World Cup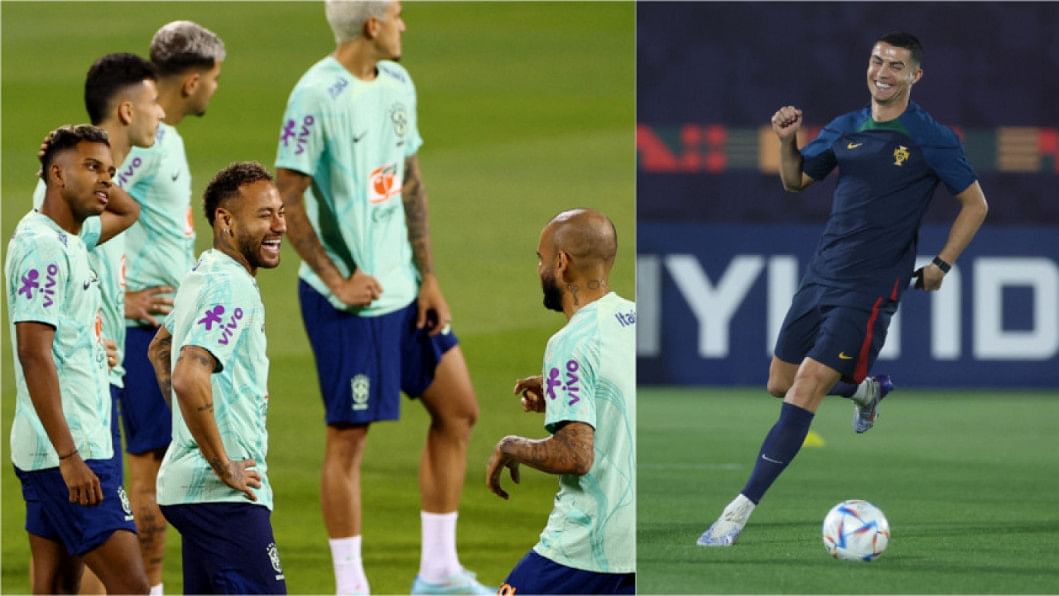 Match highlights: 
Ronaldo became the first every player to score in 5 World Cups. 
Spain steamrolled Costa Rica, 7-0, with the biggest victory of the World Cup yet. 
Earlier, another big World Cup upset: Japan beat the 4-time World Cup winner Germany. 
In other WC news, Bangladeshi migrant workers have played a vital role in making this World Cup. The gleaming marble in Doha's Khalifa Stadium, was in part, installed by Bangladeshi mason Upon Mir. Around 1,000 migrant workers have lost their lives in the makings of the lavish stadiums where we now get to see our favorite players play. But many of these workers who went to Qatar with big dreams of wealth, returned to Bangladesh, fleeced of pay. Read their stories here.
2. PM Jashore Rally: Vote for boat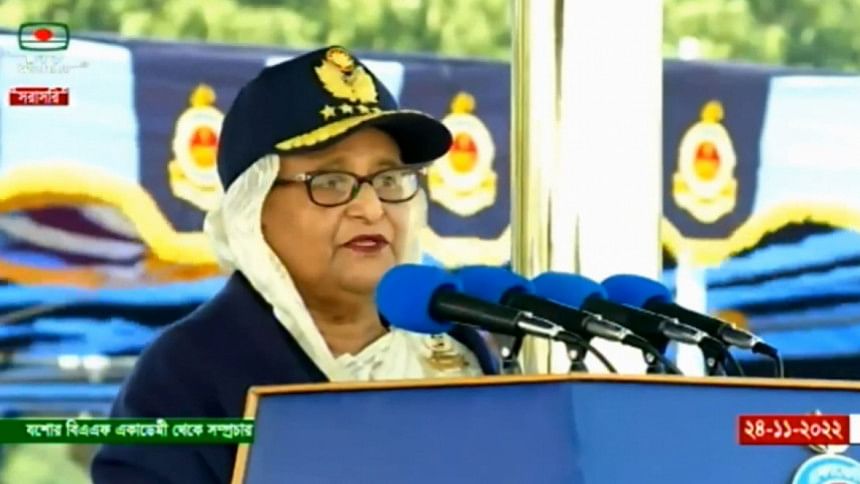 The PM is addressed a crowd as the chief guest of a public rally in Jashore today. She sought voters' word that they would vote for "boat", the electoral symbol of the ruling Awami League, to give her party another chance to serve the nation. The PM also urged the audience to dismiss all the rumors of "no money in the banks." She said, "It is the BNP who always spreads rumours and you know that. Here's everything she said  Earlier, adequate number of members of law enforcement agencies had been deployed ahead of the rally, which will begin at 3:00pm. Stern action will be taken if any member of the police neglects their duty.
3.  Awami League vs BNP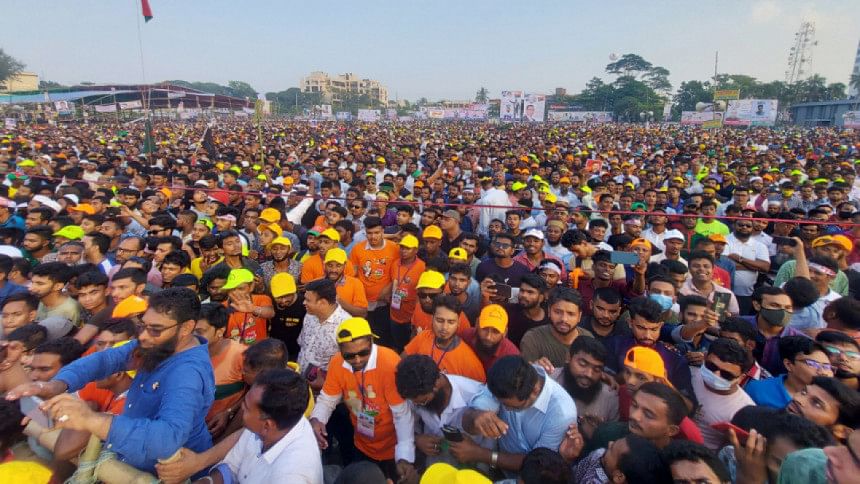 Awami League and law enforcers are on BNP watch. Surveillance has already been amped up, measures have been taken to cut off crowds — in the rest of the country —  from attending BNP's rally in December in the capital. AL insiders told The Daily Star that they are taking measures carefully, as they are clueless about what the BNP will do in the Dhaka rally, where the opposition hopes to amass a crowd of 10 lakh people. Flipping the narrative, the DMP and Information Minister said yesterday, that BNP should hold the rally outside of Dhaka where there's more space for the huge crowd. BNP is determined to hold their "peaceful rally'' in the party's Nayapaltam office on December 10. They might soon announce a simultaneous movement with like-minded parties to forge national unity in their demands for an election-time caretaker government. According to some sources, BNP and these so-called like-minded parties have already held two rounds of meetings on this. 
4. IMF loan 3 conditions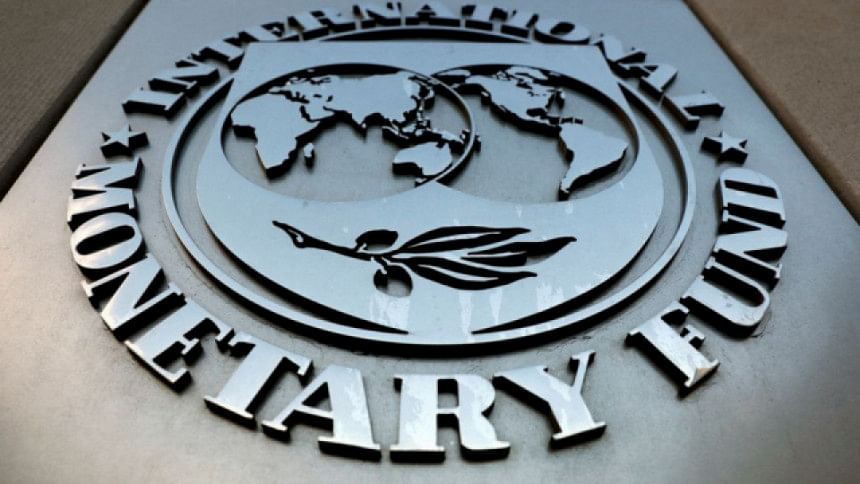 The mandatory conditions include: Minimum level of net international reserves, domestic revenue collection and ceiling on the government's budget deficit. Zahid Hussain, a former lead economist of the World Bank's Dhaka office, is unsure about whether the conditions would be practical. Read more  
5. The saga of militants' snatching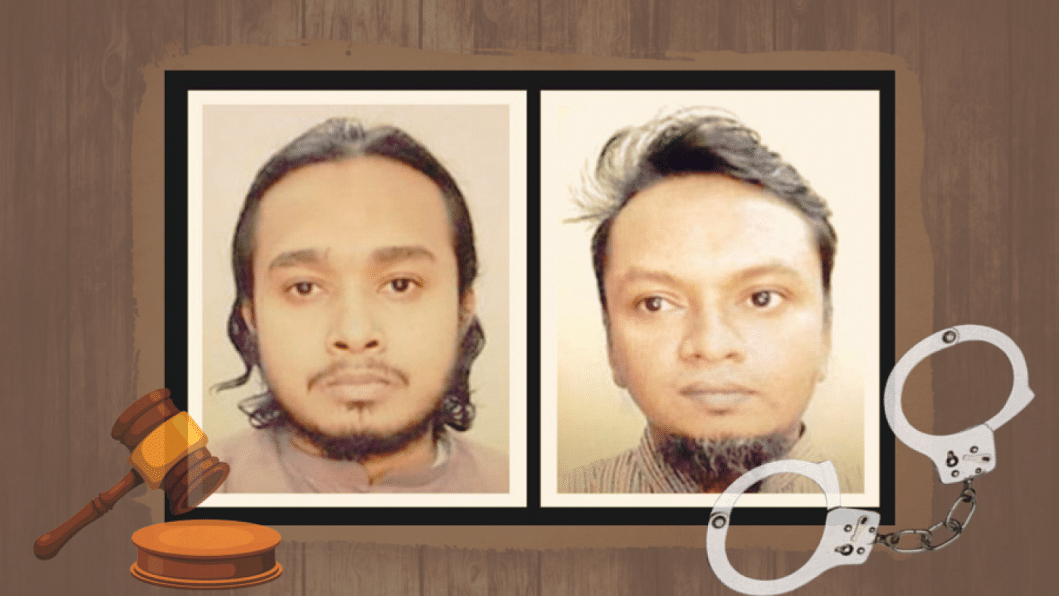 Police have arrested Mehedi Hasan Rafi, 28, allegedly a member of the banned Ansar al Islam, in connection with the escaping incident of two death row convicts. Investigators have found more loopholes in the security: the militants received the master key to their handcuffs and android phones inside the jail early this month. Read more 
For context: The death row convicts, two militants, who were sentenced for brutally killing Faisal Arefin Dipan, in prominent blogger Avijit's death, dramatically escaped from prison on Sunday, with the help of around 10-12 people on motorbikes, who planned the well-coordinated attack.