Simultaneous movement: BNP may unveil outline at December 10 rally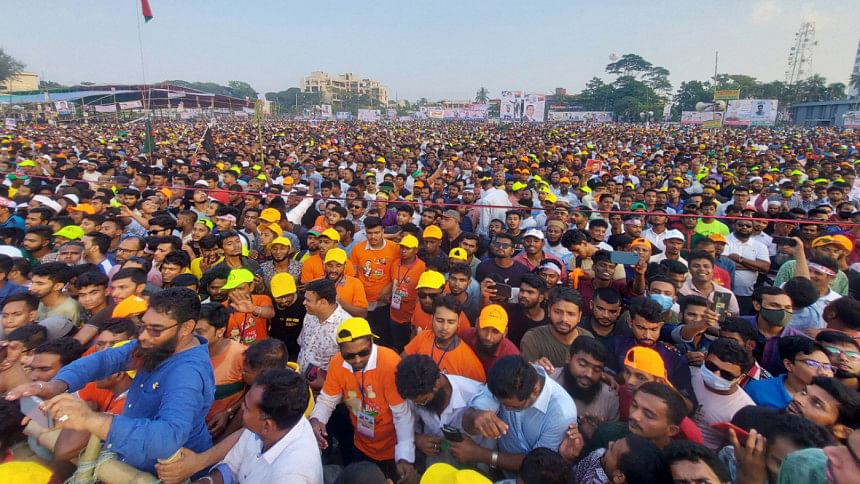 At its December 10 rally in Dhaka, the BNP might announce the outline of a simultaneous movement with like-minded parties to press home the demand for an election-time caretaker government.
However, sources said the announcement might also come from another programme to be announced at the rally, which will wrap up the party's series of rallies in divisional cities. 
The BNP was thinking of making the announcement as it wants to tap into the enthusiasm generated among its leaders and activists over the December 10 rally, the sources added.
The BNP and its like-minded parties have already had two rounds of meetings on this, and the other parties have agreed in principle to wage a simultaneous movement.
On Monday, the BNP standing committee meeting, the highest policy making body of the party, discussed the issues.
It was said at the meeting that if an outline could be  finalised by December 10, then the simultaneous movement could begin right on that day.
But some committee members opined that it would be better if fresh programmes could be unveiled at the Dhaka rally and the like-minded parties then could announce the same programme from their own platforms.
Iqbal Hasan Mahmud Tuku, BNP standing committee member, told The Daily Star last night that they were forging national unity to  a simultaneous movement, and an announcement to that end could come anytime.
Party sources said the BNP would hold its December 10 rally in front of the party's Nayapaltan office by any means. It has deployed a number of teams for this purpose.
Its Secretary General Mirza Fakhrul Islam Alamgir at a programme yesterday said the authorities were dillydallying on giving permission for the rally. "We wrote to them following all the rules and regulations. The BNP's peaceful rally will be held in Dhaka on December 10."