Miss World Bangladesh 2017: Behind The Curtains
Shampa Reza
Shampa Reza has long established herself as one of the premier fashion icons in the country. As one of the judges for 'Miss World Bangladesh 2017', she talks about her experience with the much talked about competition and exposes the fiasco after her personal investigation of the scandalous crowning incident.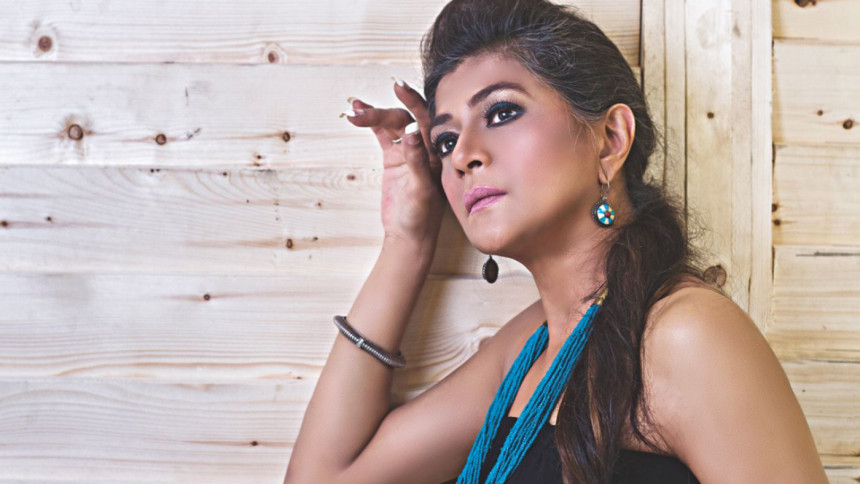 There are so many things that we could talk to you about, but it is unfortunate that we will have to talk about the entire Miss World Bangladesh 2017 scandal that happened. 

It is indeed. I have to say that I previously have never believed in beauty pageants as such, as I still think 'beauty' is a subjective matter. I never even watched any miss world competitions. As time went on, I started to realize that it was a free world; some people want to be the center of attention, some people like to see the center of attention. Besides, these competitions, if done with honesty, could mean that the winners could bring some glory to Bangladesh. However, what happened in this particular competition is very unfortunate. 
Could you tell us how you got involved with the competition? What did you feel about the contestants?

I had avoided judging competitions for quite a while. The organizers were constantly in contact with me until I finally agreed to judge only on the Grand Finale. Once I got there, I realized that the show was in complete shambles. There weren't even any pen or paper in the judges' panel with which we could actually mark the contestants! We had to ask a minimum of 4-5 times to get a page to mark on. We still didn't get a pen, so had to share with what we had brought in our inventories. The paper that they gave us had all their anatomical details, e.g. height, bust, etc. but no separate boxes to mark different categories such as skin or hair. The contestants themselves were honestly moderately well-groomed. 
What happened after that?

The trouble started when the organizers gave us a list of three names: Jannatul Nayeem Avril, Jannatul Sumaiya and Chamok. They told us to choose from the three given names, which none of the judges agreed to. As the show progressed, we agreed that Jessia Islam had most of the qualities with which she could represent Bangladesh. Swapan Chowdhury suddenly came to us and told us that the "international committee" had told him that Jannatul Nayeem should be the winner. We (the judges) were talking about walking out at that point. Then out of nowhere, the host Sheena Chowhan announced Jannatul Sumaiya as the winner without taking our consent. The drama escalated when Swapan Chowdhury took the microphone from the host and announced Jannatul Nayeem the winner, claiming that there was a mistake because of similar names! 
Shortly after the competition, Jannatul Nayeem Avril was disqualified because she was revealed to be married. What is your take on that?

To be honest, I will not blame the girl for the fiasco. She was simply doing as she was told. I saw the video that she had released on Facebook live, and the way she tried to emotionally manipulate the people could not be thought out by her. There is a whole racket that works behind these girls, taking them under their hood from a young age and changing them completely. In some instances, drugs are used to enhance their physical features. I really feel bad for these girls, who try to take a shortcut to success by skipping all the important grooming to improve their demeanor and skills.
Where do we go from here? Do you think this scandal will make people more aware of this issue?

Frankly, very few people care about such beauty contests in this day and age. With the internet at the palm of everyone's hands, no one really watches TV anymore. That being said, even if it is for the people who still watch it, the person who represents our country needs to be well-trained and capable. The journey we have in this world is a precious one, why waste it with acts as such? It is much easier to organize a contest without any kind of cheating or manipulation, and it will save a lot of effort on all fronts.
Interviewed by Rafi Hossain