MISS WORLD BANGLADESH 2017: BEHIND THE CURTAINS
JEWEL AICH
An iconic magician of Bangladesh, Jewel Aich is considered a timeless performer who has also gained fame abroad. He was chosen to be a judge of 'Miss World Bangladesh 2017', and as an aware and progressive thinker, shared his thoughts regarding the recent controversy surrounding the winning results.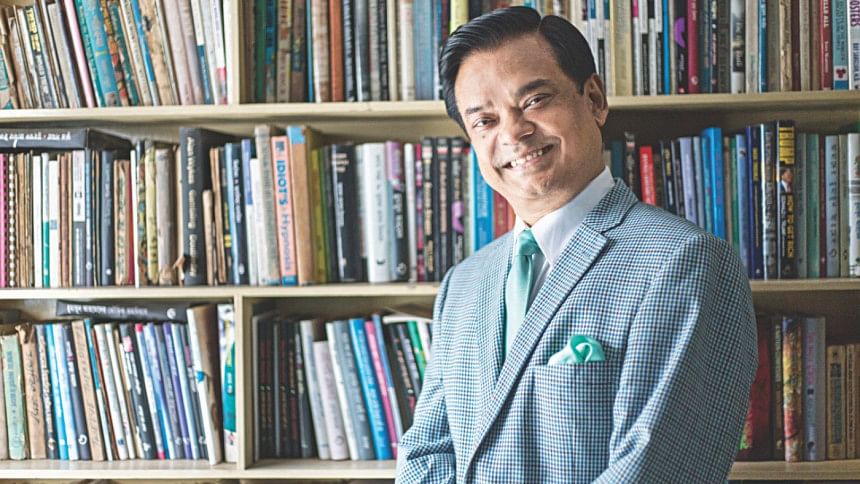 What do you think of beauty contests? 

From my perspective, I don't find them very respectable. I will say that I respect the women participating in such contests, but the concept of such contests is an insult to women.
How do you think beauty contests are hampering the image of women?

Beauty contests are occurring like plagues and they exhibit women as products. It is also the case in many advertisements, where you will see a "beautiful" woman being plastered with the product to increase appeal. This is something very disrespectful and such portrayal of women are brain-washing us into thinking that a woman has to be beautiful. Even in middle-class family practices you will see "meye dekha" events where the groom's family comes to examine the bride-to-be, which I find disrespectful as well.
What is your approach towards the recent controversy regarding Miss World Bangladesh 2017?

Miss World Bangladesh 2017 has been nothing but an act of utter disrespect; they threw mud at the whole idea of what they were meant to be. They requested me to be a judge at the grand finale, but upon reaching there I was only told to give a mark and nothing else. The sheet I was given had a serial number, the participant's name, her height, weight and waist, bust and hip size, which are only the physical features of the lady. Not even the total marks were specified. The lack of care given to the whole event was something I found shocking. You must know that beauty is a matter of perspective, but the concept entails grace, charm, intelligence, personality and of course, talent. It's like they didn't even care about the marking system or even think about how a woman can be judged in such a contest. They only really emphasized on the figure aspect, which had been brought forward in such a way that you would think they were scouting for young girls to be featured in advertisements. They did not even touch upon the actual concept of beauty; they only cared about presenting a skeleton with skin and a makeup-covered face. A good-looking face does not define an artist. Figure isn't a matter in viewing beauty. We want women to be equal in society, and unless that equality is achieved, that society cannot be considered to be civilized. 
Did you tell the authorities about your opinions on the mark/criteria?

When I asked how I should mark, Swapan Chowdhury, the chairperson of the event, laughed and said I should rate out of 10. I get that, but I need criteria to give an accurate mark. What do I mark in grace, charm, intelligence, personality and talent? Apparently I couldn't.
It has been told that the judges chose a specific winner but the wrong winner was announced on stage. What do you think of this lack of attention from the organizers?

This doesn't fall under civilized behavior. There really was no judging system. Before the event had even started, Swapan Chowdhury himself brought to us a letter containing the names of the top 3 winners, and told us that this was the result! How could people be so shameless?
Did you judges not revolt against this? This was an insult to you and the system itself.

Of course, what use was there of me being there? Everyone else revolted but they still went on with it. They gave their own personal weight to it. I think of myself as a gentleman and from the different places around the world I have travelled and different shows I have judged, I don't think I have seen such a mess anywhere else. I think I have tried as a civilized person to teach and be taught. So how I approached it how was a civilized person would have approached it. I couldn't create a ruckus there. 
What words would you say to the organizers in case they do this again?

This was a distasteful and insulting experience. Next time it has to be more professional and under-handed things need to be stopped. The six judges and the participants weren't the only people who were insulted; it was an insult to the viewers and the concept of beauty as well. If the participants are sent to Miss World, they will be disgraced as well. These kinds of competitions are never respectful towards women, but since it has reached the international stage, care needs to be given to ensure that Bangladesh shines in the global platform.
Interviewed by Rafi Hossain