Jessia Islam (Model)
With 'Miss World Bangladesh 2017' being heavily shrouded in controversy, Jessia Islam received a lot of attention from the media. However, the beautiful young lady has gone on to represent Bangladesh in 'Miss World', and has reached Top 40 in the main competition, making the entire nation proud.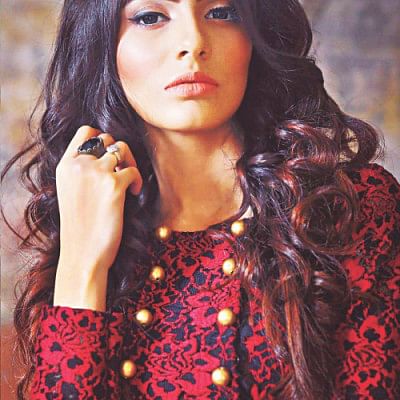 Plans for New Year's Eve
I never have any particular plans for New Year's Eve beforehand. I will probably spend it with my family and friends.
My Biggest Achievements of 2017
My biggest achievement, by far, would have to be winning Miss World Bangladesh 2017. I was actually looking to prepare for a beauty pageant and luckily, this iteration of the competition rolled around after years. I worked hard, but did not actually expect to win it. It was an absolutely amazing moment for me when I won it by the grace of the Almighty.
New Year's Resolution
I do not have any New Year's resolutions as of yet. I will strive to make myself better professionally and also as a better person throughout the year.
Something I'd like to change about myself in 2018
I honestly do not want to change anything about myself, as I am very comfortable with who I am.
A memorable moment of 2017
It would definitely be when I represented Bangladesh at the main stage of the "Miss World" competition. Getting to meet contestants from all over the world, as well as being able to represent my beloved country, it all felt like a dream. I made it to Top 40, and I believe with enough preparation and better grooming I could have done better.
What I plan to achieve in 2018
I have a lot of plans for 2018, but I really do not want to jinx it! Please do keep me in your prayers so that I can work hard and have a good 2018!
Interviewed by Sadi Mohammad Shahnewaz