Young Entrepreneurs Starting a Business During the Pandemic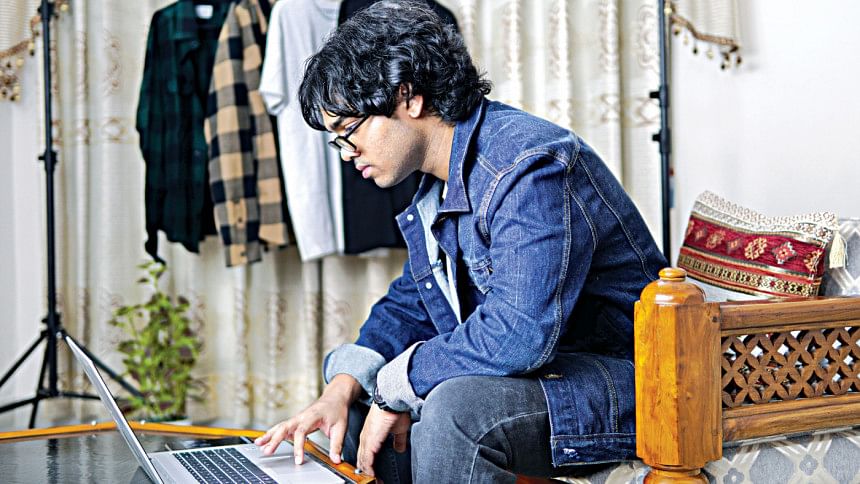 The ongoing coronavirus pandemic has resulted in the closure of multiple small businesses all over the country, along with a significant drop in profits for the existing ones. Keeping this dreadful scenario in the backdrop, some youths have dared to embark into the land of entrepreneurship in the midst of all this chaos. Today, we delve into what led these people to start their first venture in the middle of a pandemic and how they are managing to hold their own.
For Syeda Afrin Tarannum, a student of North South University, her love for baking led her to open her business Whiskers (@whis.kersinc), an Instagram-based bakery which sells cakes, cupcakes and doughnuts.
"I have always wanted to have a small Parisian café where I serve all sorts of desserts and cakes along with some good coffee," she recounts. Whiskers stands as the stepping stone towards her dream. For others, a lack of quality products in the markets led them to make their own.
Sanjida Rahman, a soon to be graduate and one of the co-founders of Eliza Ayurved, started her own brand after using a particular overpriced and overhyped hair oil. Her store now sells hair oils made with various types of natural ingredients that promote healthy hair and they are all manufactured at home.
Similar to these stories, a lot of these youth-led ventures started mainly due to their love for a particular craft and their willingness to share it with the world. The pandemic just provided them with the missing piece of the puzzle. With the educational institutes closed, they finally had the time to sit down and actually make a detailed plan for business operations. These ventures also provided them with an extra income as the lockdown had hampered their tutoring jobs, which is the major source of income for most of the youths of our country.
However, even with time on their side, running a business in the middle of a pandemic has its multitudes of challenges.
"I cried my lungs out that day, for the issue in delivery led to a very negative review on a public group and our business was just starting out," Shababa Suzana Hossain, a 21-year old business student and the owner of Womplings, mentioned when asked to recount that one time the delivery man remorselessly spilled all the sauces and let the box slip off the bag.
Shababa was not the only one who faced problems with their products getting delivered. Finding a reliable delivery company has proven to be one of the biggest challenges these young entrepreneurs had to face. Starting from their hesitance regarding the companies and their precautionary measures during the pandemic, they all faced multifarious issues when it came to securing a delivery service that would not only deliver their products in proper conditions but also refrain from scamming them.
Sanjida recounts, "All well-known delivery companies refused to deliver our products as they are packaged in glass vials." However, they all managed to strike balance, some by hiring their own delivery men and others by finding their own friend's company coming to their aid.
There also remained the struggle of delivering products with the circulation of misinformation that Covid-19 can spread through packages. Entrepreneurs like Jafna Chowdhury from Sweet Theory, an online-based dessert shop, took it upon themselves to educate their customers, "There's no evidence of the disease being transmitted via food or packaging to date. Plus, we have fully trained our staff to properly acknowledge basic hygiene protocols."
Another problem that the entrepreneurs mentioned was the lack of mobility due to the pandemic and how it did not allow them to buy the required ingredients and products on their own. Such entrepreneurs, apart from pertaining quality in their products, were also wary of not availing goods to their customers that they could easily find elsewhere. Whilst clothing businesses struggled with not being able to first-hand witness the quality of their raw materials and fabrics, many other ventures struggled with buying ingredients at competitive prices.
Afrin tells us, "Since this is a solo venture, I have to collect all the ingredients myself while ensuring proper pricing. To add to that, going outside during a pandemic is not preferable." Although she struggled with this in the beginning, soon she was able to find a way to do what needed to be done.
Whilst one of the main targets of conducting businesses is extracting profit, these young entrepreneurs are more concerned with building their own clientele first. Some of these businesses are only a few months old and are yet to break even. There are also ventures that made profit in a few weeks. Despite all this, their main concern now is to give the best possible service with minimum profit, since the market is growing and is very competitive.
"I did not expect my venture to be profitable in just two months. I will allow myself more time to make profit. For now satisfying clients with honest business is the goal," acknowledges Ramisa Farhana, who runs Artsy Closet (@artsy_closet.by_ramisa), an Instagram-based service selling handcrafted niche jewellery.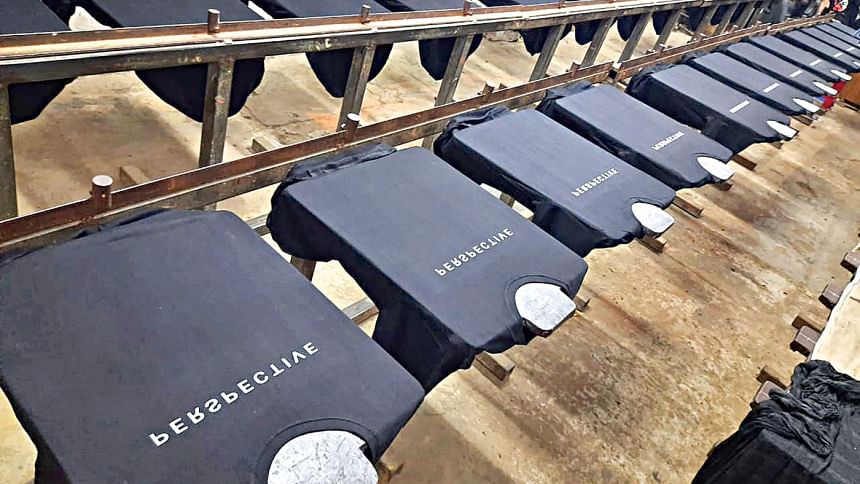 With decisions like these, oftentimes the outcome may lead to regret, given it can be rather taxing and time-consuming. However, these young entrepreneurs have a very positive outlook. Even though they recognise the struggles and initial mishaps, they very much look forward to conducting their businesses post-pandemic, despite the changes that will come about. Whilst some plan to put up fliers when their university reopens, others plan to expand their product line and stock quantity. Events and pop-up shops to ensure better reach amongst the mass are being considered by the apparel brands. Some of them even expressed their desire to open their own outlet in the future, however, others relayed that they would rather maintain their businesses online and prioritise their education first, willing to go as far as putting things on hold during semester finals.
Farhan Farabi, 22-year old sophomore from Brac University and one of the owners of Sable, an online-based clothing brand, exclaims, "We are actually feeling quite ecstatic. We got to interact with a lot of people and learned about how to market our products, how to engage with customers, and also how to make and close deals."
With increases in unemployment rates, disruptions in education, and fears of not having enough skilled graduates in the country after the pandemic is over, watching the youths conquer their ventures with vigour and optimism for the future provides the rest of us with hope too. We can be certain that these young individuals will be able to adapt to any changes in the future and hold their own well.
Aysha thinks good things take time, at least a year and a half. Tell her all about how your good things took time, too, at [email protected]
Tasnim Odrika has only one personality trait and that is cats. Share ideas for new personality traits with her at [email protected]