Why are so many genres dying out?
Rom-coms, chick flicks and teen movies from the 1990's and 2000's are still considered to be some of the best ones made of those genres.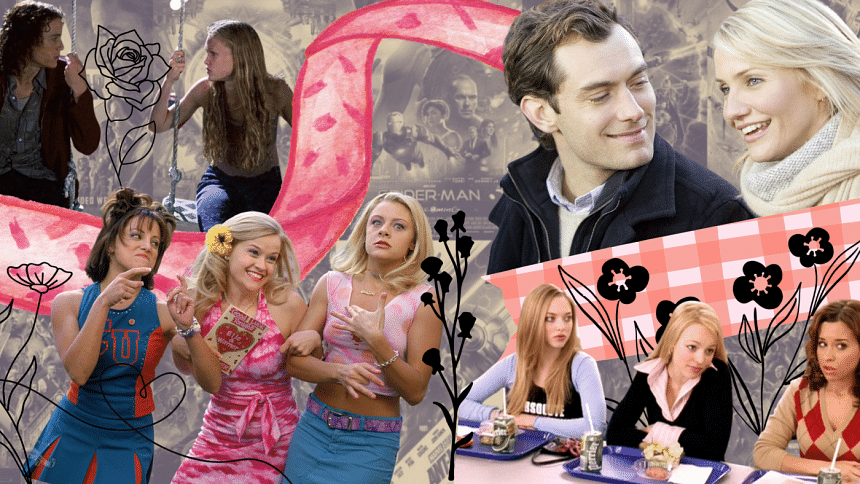 Rom-coms, chick flicks and teen movies from the 1990's and 2000's are still considered to be some of the best ones made of those genres. Films such as The Notebook, Clueless, Legally Blonde and many others are cult classics that people still reference even to this day. While some not all of them have aged very well, they are well loved and taken the form of comfort watches for many people even after all this time, and will continue to be for the years to come.
But most of the movies of this genre that have been released in recent years don't garner the same love. Very few of the recent releases are actually well-received by critics or audiences, and a lot of the views come from people who hate-watch it just to see how bad it can be. 
So, what is the reason for this drop in quality?
It starts with the fall of DVDs and rise of streaming services. Previously, films would be first released in the box office, and then a few months later, it would be available for rent or purchase. This meant they could earn more and over a longer period of time. Since DVDs have completely been replaced by streaming services, this secondary source of income no longer exists.
Standalone movies with frivolous plots were hardly ever box office hits, and would rely on DVD sales to turn a profit, but now they have to wait to be licensed by a streaming service to be their primary source of income.
If something isn't automatically popular, then the chances of them being picked up by streaming services become very low, so they're just not guaranteed to be profitable anymore.
Nowadays, the only films that give its makers any kind of gains now are either sequels of existing franchises for being easy box office hits, or art films that at least bag a few nominations at major award shows. Because of this, big-name production houses, talented writers and A-listers exclusively focus on these two types of movies.
After all, why should they bother with a silly movie that brings them nothing in the near future when they can work on something that can at least give them a decent paycheque or some exposure in the form of awards? Movies like Mean Girls that were made with love, and starred actors that could pull off the script don't exist anymore, because no one knows when they'll make a profit or at least gain a cult following. So, they are considered not worth the hassle.
There is still some demand for these movies, and now they're mostly produced by streaming services or low-budget production houses, so they don't generally have the same level of attention given to them. Most of their screenplays now are adapted from Wattpad novels-turned-published books like After, or just have questionable scripts like Tall Girl. The actors they employ aren't usually charming enough to pull it off either, and so what could be a campy, mindless watch just becomes plain unbearable.
This doesn't mean that all movies of this type are bad. Netflix's Do Revenge was relatively well-received, and are leading some to believe that maybe there might be a resurgence of these movies again. Hopefully, we don't have to rely on films released 20-30 years ago for some feel-good vibes.
Namreen is sick and tired. Send a reminder that life goes on at: [email protected]