Who will win the Ballon D'Or 2022?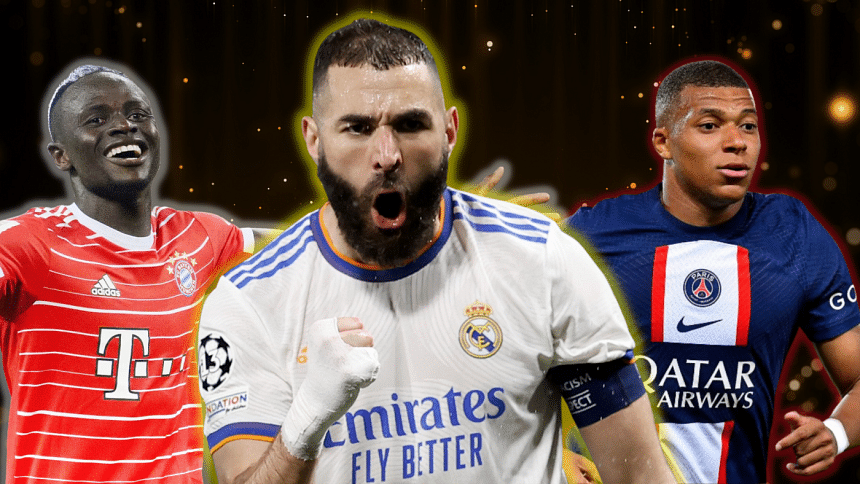 Widely regarded as the highest individual football award in the world, the Ballon D'Or, given by the French news magazine France Football, will be announced at 12: 30 AM on October 18.
The Ballon D'Or stage in the past decade has been dominated by Lionel Messi and Cristiano Ronaldo, with Luka Modric being the only player other than them to win the Ballon d'Or in the last 13 occasions.
But this time around, things will be different as Messi is out of the top 30 shortlist and Ronaldo is unlikely to win it. A new set of players are on the running to win the prestigious award this time.
The Ballon D'Or is selected by a jury made of journalists from various nations who are instructed by France Football to judge players based on their individual performance, team performance and fair play.
Mohamed Salah's PFA Player of the Year winning performance, golden boot winning campaign from likes of Mbappe and Lewandowski, Kevin De Bruyne's all-round performance that brought Manchester City the league title were all in the discussion about who should win the award.
However, the one who seems to be on the verge of winning the award this time is the Real Madrid forward Karim Benzema. Various news portals are already claiming that he has been decided as the winner.
The award is intended to be given to the best performer in a particular season. This is not decided by only looking at the statistics of a player. Performance in big games, impact in team's success also matter along with individual player's statistics.
In this case, what gives Benzema the edge over others is that not only was he the top scorer in both La Liga (27 goals) and UEFA Champions League (15 goals), his contribution led to his team winning both the competition, making his performance the most impactful.
There are often disagreements on who should be the winner between fans and pundits. But considering the trophies won, impact made for the team's success and the individual statistics, Karim Benzema should be winning the coveted Ballon D'Or this year unless something unexpected takes place.
Tamjidul Hoque likes to talk about football and checks his emails from time to time, you can contact him at [email protected]
REFERENCES
1. si.com (march 11,2022). France Football announces Changes to Ballon D'Or Awards.
2. transfermarkt.com.