When Bengali Folklore Meets Pop Culture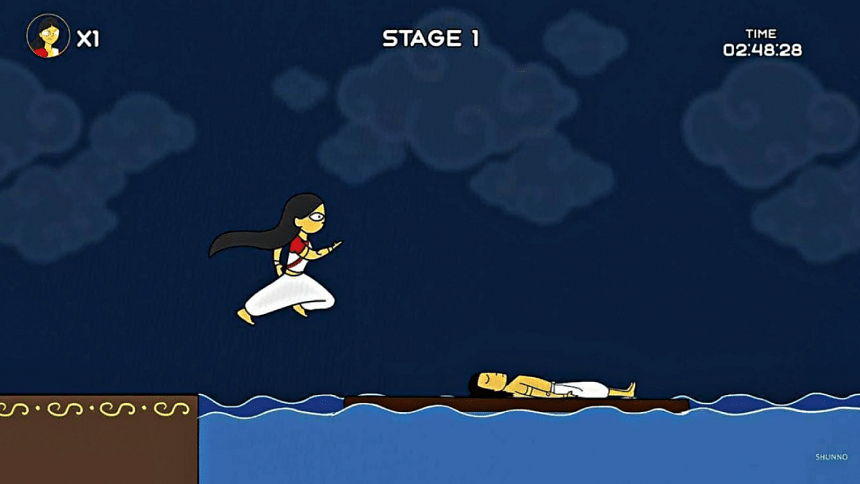 As a society, we often perceive urbanity as a benchmark of sophistication, development, and privilege, hence the innate richness of folklore pales in our eyes. However, our roots lie in our folklore, without which we cannot grow as a people. Yet, sometimes pop culture intersects with folklore in interesting ways, bringing forth obscure facets of our heritage into the mainstream.
BEHULA BY SHUNNO
This viral song is perhaps the most recent phenomenon of the intersection of pop culture and folklore, based on the love story of Behula and Lakhindar. There are several versions of the story with some common elements. Chand Sadagar, Behula's father-in-law, angered the Hindu snake goddess, Manasa. To protect his son Lakhindar from Manasa's wrath, Chand Sadagar built an iron bridal chamber. Despite his efforts, Manasa succeeded in cursing Lakhinder with a snakebite. Behula sailed with her husband's body on a raft, pleading with the gods to restore life to Lakhindar in exchange for winning Chand Sadagar's allegiance to Manasa. The gods were won over, hence they returned Lakhindar to his beloved Behula.
THAKURMAR JHULI
Only 2000s kids remember this gem of a show. Just kidding, we all do, because this cartoon series was based on the anthology of folktales across Bengal compiled by Dakshinaranjan Mitra Majumder in the early twentieth century. Like other folktales and fairy tales around the world, the stories of "Thakurmar Jhuli"were transmitted primarily to teach children important values. The cartoon show reintroduced the timeless stories of Thakurma to a whole new generation that is better acquainted with TV screens.
KRISHNO BY HABIB FT. KAYA
Habib Wahid's debut album, featuring vocalist Kaya, was all the rage back in 2003. Habib and Kaya's collaboration, fusing folk elements with hip-hop, gifted us an album full of insanely catchy and innovative renditions of folk songs, which are attributed to a number of bauls and other folk musiciansincluding Shah Abdul Karim, Arkum Shah, Jalal Kha and Deeno Hin. 
SULTANA BIBIANA BY JAMES
Folklore doesn't only consist of songs and stories. It also includes other activities of life, such as children's games. This song is, essentially, an ode to the games some of us have probably grown up playing. In big cities like Dhaka, where fields are increasingly being encroached by construction projects and sports are becoming gentrified, "Sultana Bibiana" paints an idyllic picture of children running across rice fields, playing games like daria bandha, bouchi, kanamachi, or danguli to their heart's content. The title of the song refers to a rhyme, briefly incorporated into the lyrics, which is recited in some of these games.
The combination of pop culture and folklore might sound controversial to some. Although you could argue that a hip-hop rendition of an obscure folk song does the original material much disservice by making it palatable to the mainstream, I believe such references in pop culture can generate interest in our heritage. And what harm is there in knowing more about our culture?   
Adhora Ahmed listens to too many "sad white boy" songs. Recommend her better music at [email protected]