Ultimate Guide to Planning a Trip with Friends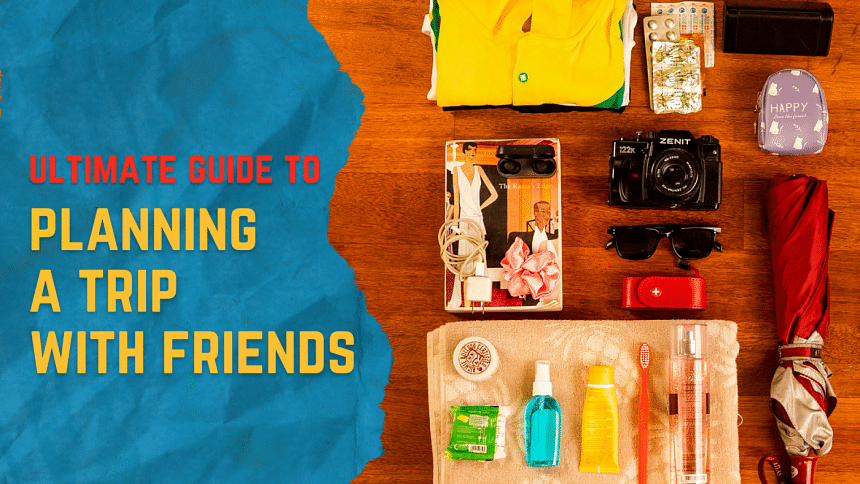 The thought of going on a trip with your friends is perhaps the best feeling ever. Very few things in life are as fulfilling as getting to explore various destinations with your closest friends. For some, it's a liberating experience while for others, these trips present the opportunity to form tight-knit bonds, often making new acquaintances and reconnecting with old ones in the process.
However, before all that, you first have to plan the whole thing.
The first thing to consider when planning the trip is when and where you want to go and how many of you are going. Without knowing how many of you are actually going, it becomes difficult to plan some of the other details.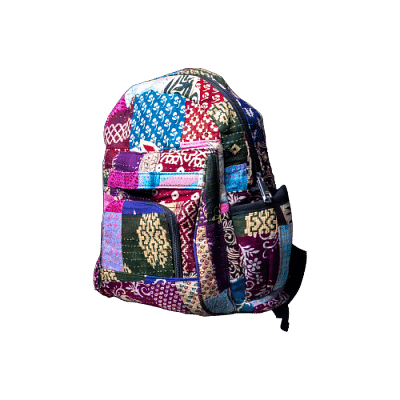 As for where you want to go, it mostly depends on the time of the year your trip is to take place. For instance, if you're planning a trip to Cox's Bazar, travelling anytime between December and February is considered to be ideal. However, if you want to avoid large crowds, you should travel during the off seasons, which in the case of Cox's Bazar is between April and August. In some cases, you might also want to adjust your dates because you have a specific place in mind that you really want to check out with your friends. 
Once your destination has been decided, you should then appoint at least two people from your group to oversee the entire planning. The purpose of this is to ensure that everyone going on the trip is adhering to the plan. These appointed individuals can then divide up the work among themselves. For instance, someone can oversee the budget and individual payments for the trip, while others can take care of the accommodation and travel bookings. 
Next comes the budget for your trip. The first step here should be to decide on an overall amount that everyone can afford. Then comes the need of keeping track of everyone's payments. The best way to go about this is by preparing a spreadsheet. We'll get into the details of this later.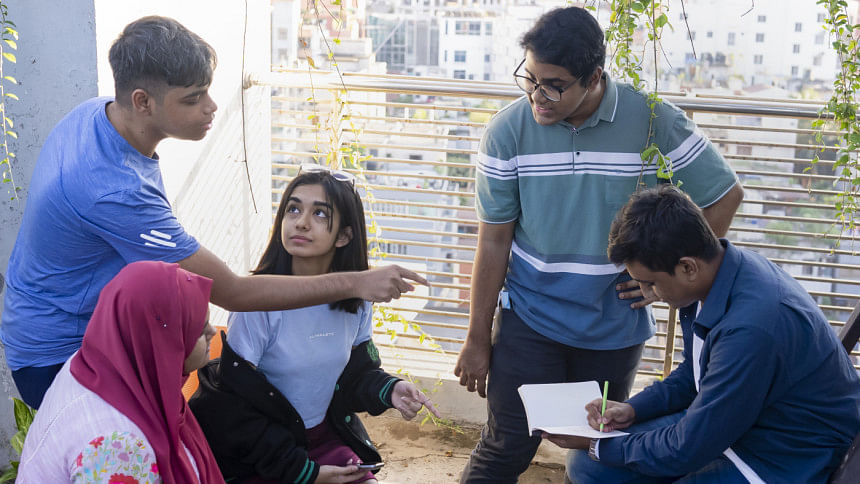 Now, the focus should be on your accommodation and the travel itself.
Start by exploring the various accommodation options available to you at your preferred trip destination. The number of rooms you book must be able to accommodate all of you comfortably. You can also consider fitting more people in a room than what hotels/resorts advertise if that's fine with everyone and you're on a tight budget. Speak to the hotel/resort authorities and tell them of your situation, they will help.
Once you decide on the number of rooms you need, call the hotel and book your rooms. Know that you'll be asked to pay a certain amount in advance. So, make sure everyone in your group is aware of that and pays the advance beforehand. 
Another thing to remember here is the check-in and check-out times. These will vary from hotel to hotel. You need to plan your arrival and departure around those times. 
After sorting that out, you get to dive into your travel itinerary and decide what you want to do after you've reached your destination and settled down at your hotel. This may include planning activities, places to visit, deciding where to eat, and so on. While doing so, you may also consider renting a vehicle for travelling around. 
At this stage, you'll have almost everything sorted. Now you have to calculate the total cost, cross-check with the pre-planned budget, and make adjustments wherever necessary. You might go over budget or under it, but one rule of thumb is to always round up.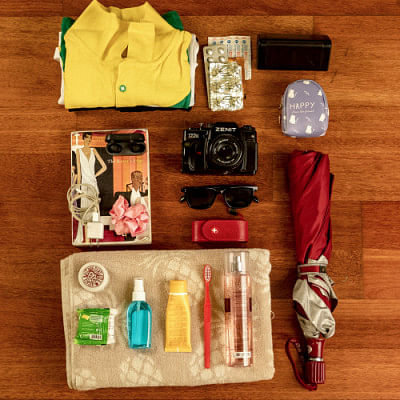 Finally, start collecting the money from everyone and keep track of it in the spreadsheet we talked about earlier. As your friends pay along, make sure to update the spreadsheet. The file should be accessible to everyone so that they know how much they've paid and how much more they need to pay. Book your accommodation and travel tickets the moment everyone pays their due shares.
By now, everyone who has paid is confirmed for the trip. So, it would be ideal for all of you to keep a note of each other's emergency contacts. One emergency contact for each member of your group is a must, but you should at least have them provide you with two such contacts, just in case.
The day of the trip has finally arrived, well, almost. You must now make the final arrangements, and if you were to ask me, this is probably the most important part of preparing for the much awaited trip. If this is your first time travelling with friends, then we would advise starting this with at least two days in hand.
What will always serve you well are lists. If you start making a list a week in advance, and keep note of it in your phone, chances are you will come across random things around you that you must carry with you. These are things you don't usually realise you require on a daily basis, but you will need these things, and this is a great way of not missing out tiny yet essential things.
Remember, your goal is to pack light. If you are sharing a room with two other people, you do not need three different tubes of toothpaste. Have a discussion with your trip roommates, and decide who will be taking what.
Take two bags at most, and try to find the most compact baggage you can. One back pack or large tote bag, and another proper luggage is all you need. Divide up the things according to what you need when, and pack them in order of when you may need those things.
Definitely carry snacks, sanitisers, tiny tissues, a travel sized soap and mosquito repellents in your bag. A change of underwear and sanitary napkins (if applicable) is also a must-keep item in your back pack. You will require these all through the trip, even while you are travelling to the destination.
One thing we would rather emphasise on is the absolute necessity to carry all things hygiene related in abundance. This is not limited to toiletries and would include towels, underwear, and even loofahs. Make note of some basic medication you might need – painkillers, indigestion medication, saline, antacids and some others that suit your regular ailments. You should also remember to pack emergency injury necessities such as antiseptic and bandages.
Now, for the most important bit, clothing. If done smartly, you can get away with going with few articles of clothing, and mix and match them to create different outfits. Also make note of the place you are going and the weather conditions there. It may be quite awkward to pack a whole lot of white pants and t-shirts to find out it has been raining heavily in your destination for over a week.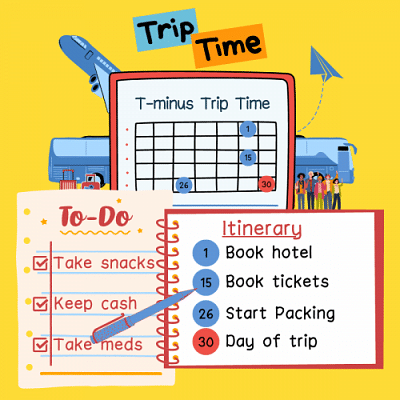 If you are going to swim, make sure to pack clothes for that specifically, and remember to carry extra plastic bags to keep damp clothes in. Carrying extra recyclable bags are always a good idea to keep your slippers and dirty clothes separate from fresh ones.
Last step for your packing is making sure to use safety locks. This will keep your bags safe, and help you rest easy during travels. Keep the keys in your wallet, at all times.
Make a trip to the ATM the day before your trip, and make sure to take out whatever amount of cash you are still required to, and carry just slightly more for safety. Make sure to track ATM booths around your destination, and check for the availability of cashless transactions around.
After all of this is done, all that is left to do is to enjoy the trip to its fullest. Keep your phone away and allow yourself to let go just a little bit. Spend time with your friends because it is unlikely you will ever go on a trip with the exact same group again. Pick up your phones only when you need to change the music or take photos. Record your trip and precious moments, but also focus on living them. While this previous line sounds like a little bit of an oxymoron, the right balance does exist, we promise.
Writer, sub-editor, and the digital co-ordinator at SHOUT. 
Syeda Afrin Tarannum is a sub-editor at SHOUT.