For the Love of the (Unpopular) Game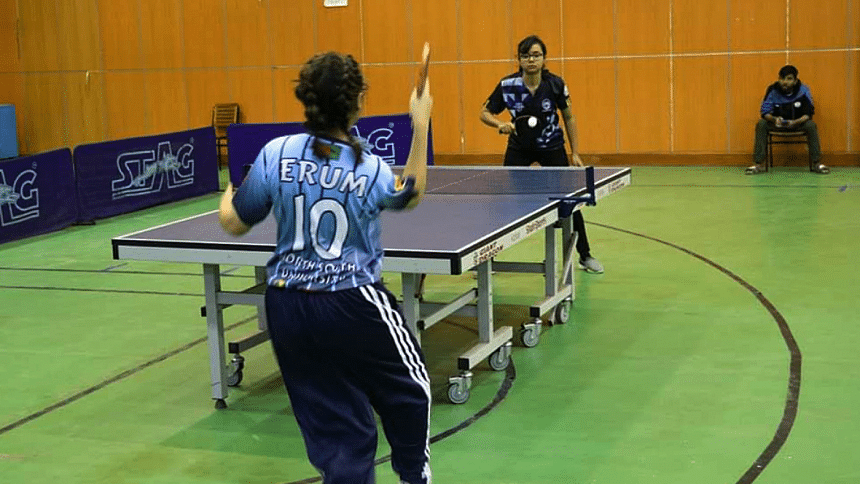 When I was 14, I was introduced to the wonderful sport of table tennis.
It wasn't the kind of sport the popular kids would be wrapped up in playing. It wasn't one that would be playing on television screens all the time, or one that was discussed at dinner tables and parties. It was one that had people raise their eyebrows and go, "Oh. How does that work?"
If not that, they'd laugh with a dismissive wave of the hand, saying, "I bet I could beat you." I never quite understood it.
In my mind, whether or not it was popular didn't really matter. A sport is a sport nonetheless. And it was a game that I enjoyed. I was working just as hard as anyone else, putting in the effort and time. There was no difference, other than the fact that from time to time, I'd have to explain table tennis to those who didn't know about it or laugh off casual insults thrown about.
"It seemed so easy for everyone to dismiss it as being 'easy'," says Saif Sakif Ahmed, captain of the North South University table tennis team. "No one bothered to understand it, and so everyone had already concluded what I did was easy, and therefore, not worthy of praise. Somehow, I didn't measure up to other athletes."
It was a divide that was ever present, going as far back as school days. Going to my school tournaments, we'd have a bus full of spectators to attend our football, basketball or volleyball matches. When it came to anything other than that, people were seldom there.
"I immediately noticed the difference in the buzz and energy of people between my football games and my table tennis ones," agrees Syed Irfan Noor, student of Stride International School, national-level table tennis player and member of the school football team.
For me too, this feeling carried through when I decided to pursue table tennis on a national level. The stadium was empty and our award ceremonies were sombre, with no one but the players and their coaches. While we celebrated our victories, they were easily dismissed by other people.
I soon came to realise that my achievements in table tennis didn't quite mean the same as the other sports. Most of the time, I accepted it as a consequence of choosing a game that didn't appeal to the masses.
As time passed, however, it became increasingly difficult to ignore the challenges that came with it. As it turns out, I'm not the only one.
Dola Barua, badminton player and national-level multiple award-winning cyclist, states, "Social barriers have always been, even to this day, my biggest challenge. Most people don't consider cycling to be a sport."
The root of the problem has always been the same: lack of awareness. This unawareness was starting to affect more than just recognition or simple acknowledgement of our hard work. It was starting to affect our opportunities and hinder our chances to ever reach our true potential.
"Not many resources are going into events and games, and no one takes this seriously," says Dola Barua.
"Tournaments are less frequent, which is a huge disadvantage in itself," agrees Saif. "We don't get the chance to compete, to practice playing with pressure. We can't learn if we can't compete."
National Muay Thai fighter Mohammad Rashed adds, "There's a big gap in the resources available to us. It's difficult to come across proper training facilities and trainers."
We do have one thing that most refer to as an advantage: less competition. Most of us athletes don't see this as an advantage, however, because we play these games out of passion and the drive to grow and become better. A lack of competition ends up being another challenge.
"We don't get a chance to play against higher rated players," says chess player Tamjid Ahmed Tanu, from North South University. "There aren't enough clubs or platforms for us to play."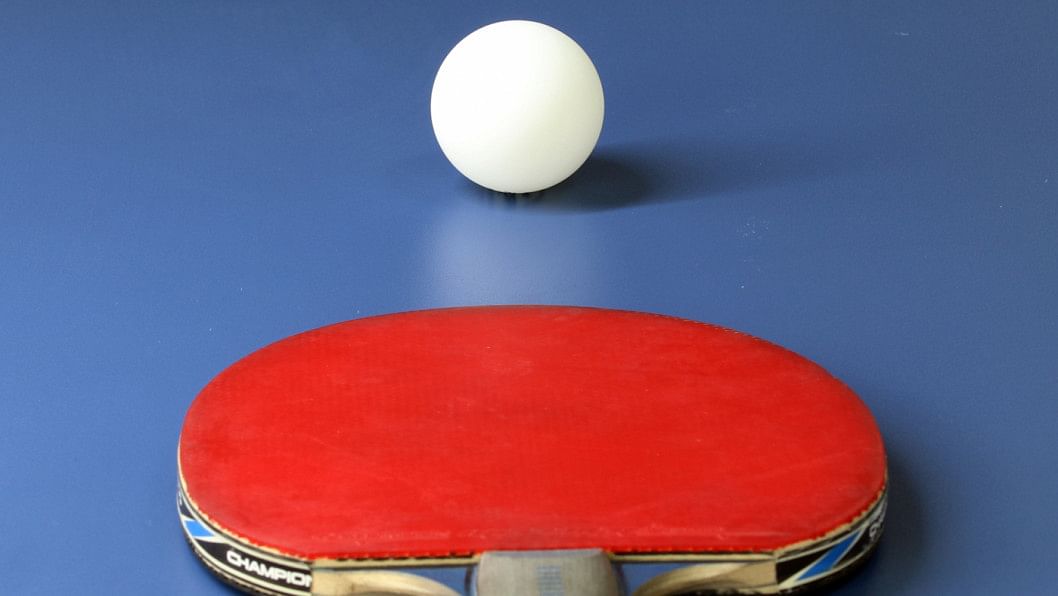 Most of us don't play only for the sake of winning. We play because we love the game. So, in my opinion, a lack of competition makes the awards I've won that didn't require a decent fight mean little to me. It is unfulfilling to be unable to play to one's best potential. Without competition, there is no growth. And our motivation is impacted if we have nothing to reach for.
"We don't get to compete as much," Beauty Ray, national archer, agrees. "We don't have as many players and it eventually begins to affect our personal motivation. If there's no chance to aim higher, we're stuck."
There is a lack of funding and federation initiatives due to these sports being immensely unpopular, and so players can't even consider going professional. The option to do this full time is ruled out and so, for every athlete, there comes an abrupt end to their growth. Priorities change. The years of time and effort do not bear any fruit.
"We can't afford to keep playing if we can't earn a living from it," says a saddened Saif. "No matter how much I want, it's sad to realise my passion won't last as long as I would have hoped."
This lack of opportunity, recognition and publicity is not only affecting the participating players at present, but also aspiring talents who may have otherwise been attracted.
"Trophies and award ceremonies were my single motivation to start when I was younger," recalls Maryam Noor Yunus, former national handball player. "It drew me in when I saw players being acknowledged for their talent. Love for the game grows with time, but initial attraction comes from recognition."
Why would anyone be motivated to play, let alone win, where their victories become meaningless? Was their hard work dismissed because the sport isn't as popular as other ones?
Everyone agrees, support from the government, federations, and relevant authorities is necessary.
"With some support from the federation, we must try and drive more of our forces and resources in attracting players, in helping grow the community," says Beauty.
Already, many of us are seeing a change for the better, a small step in the right direction as more effort is being poured into giving these sports and the athletes that come with it, a shot.
"I do see some progress being made," says Saif. "Our university athletics club is actively trying to allocate better resources into organising more tournaments. It's a start. There's still a long way to go."
Dola agrees, remembering her early days as a cyclist, "I was the only one there. With no other women to participate against, I competed against the men. Now, there are over a hundred female cyclists and counting. It tells us we're on our way."
In the end, each and every one of these athletes remained rooted in their position and their unwavering love and respect for their sports.
"Passion and willpower are the only things you need," Dola asserts. "You need nothing else but yourself to spread the love for the sport. Keep participating and don't let these obstacles stand in your way."
We have our fair share of challenges and setbacks, but what keeps us going is our passion for the game. We have no other motivation or inclination other than our love for it. As do all other athletes, without a doubt, no matter the sport.
Being an athlete is so much more than just playing a game. It's about discipline, passion, dedication and an unspoken respect for all kinds of sports and athletes.
Syeda Erum Noor is dangerously oblivious and has no sense of time. Send help at [email protected]