Five amazing board and card games worth checking out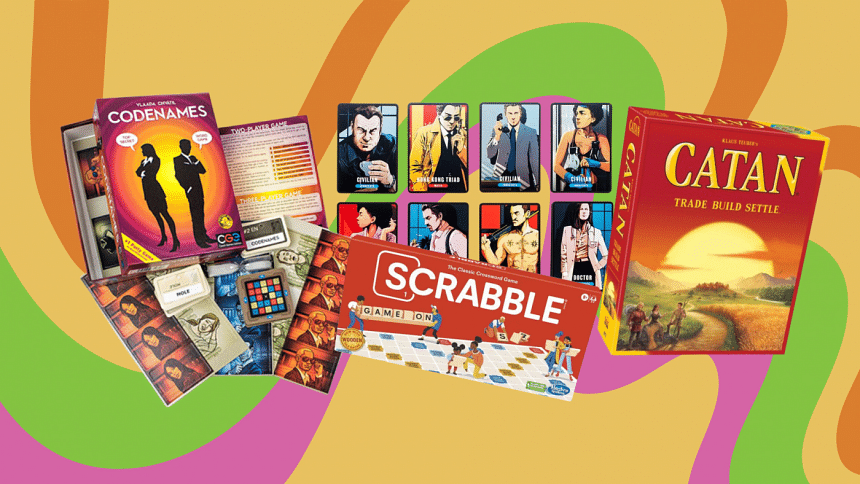 While many are quick to dismiss board and card games as boring or complex, the reality is that they offer a variety of styles of play, many of which are bound to keep you hooked, especially with the right crowd. All it requires is patience until you get started because once you do, you're in another world.
Here are five amazing board and card games that are worth checking out.
Catan
The premise of the game places you on the island of Catan, where all the players act as settlers in a race against time to build their colony. The rules are simple, and yet they leave plenty of room for players to engage in the game tactically as the need to prioritise specific resources over others leads to strategic plays. The result here is an experience that is easy to get the hang of and deadly addictive.
Mafia
Another phenomenal game that may be more familiar to people, Mafia combines strategy and guesswork in one package that may be enjoyed by a crowd of varying sizes. The setup is a whodunit-style civilians vs mafia scenario reminiscent of something like Among Us. The goal is simple – either the mafia kills the civilians or the civilians deduce which players are mafia. It's simplicity like this, combined with the randomised distribution of roles and the variety they have, that creates an endlessly replayable game.
Coup
Coup is best described as a quick and refreshing game that can be enjoyed by groups of four to six people. Make no mistake, though, this card game relies on nuanced actions by the player and is not easy-going at all. The game also requires a healthy amount of bluffing, especially since much of the game focuses on bluffing to your opponents about what role cards you have and calling other people's bluffs. The rules are set up in a way for each round to be short-lasting, yet with every round I find myself wanting to play more. In fact, the first time I played Coup, we kept playing for four whole hours without even realising it. 
Codenames
When it comes to games that rely on focused thinking and deductive reasoning, Codenames is your go-to. The design is brilliant, there's a spymaster for both competing teams who eke out clues in the form of single words, players are then made to find their agents before their opponents do, securing victory. 
While that serves to be a brief breakdown of the gameplay, the game is certainly more complex than that. There are also many ways to win, and no proper 'strategy' to follow, only an intuitive understanding of clues and how they relate to your goal.
Scrabble
For wordsmiths and those with a penchant for puzzles, Scrabble is the go-to. The design is so iconic it doesn't even require an introduction. Simply put, you make words with the alphabet tiles you are given. And this leads to plays that are tactical and stupendously fun. Only if word games are up your alley, though, for those who may not enjoy the idea of creating words as a recreational activity, this game might not be for you.