The definition of 'Made In Bangladesh', redefined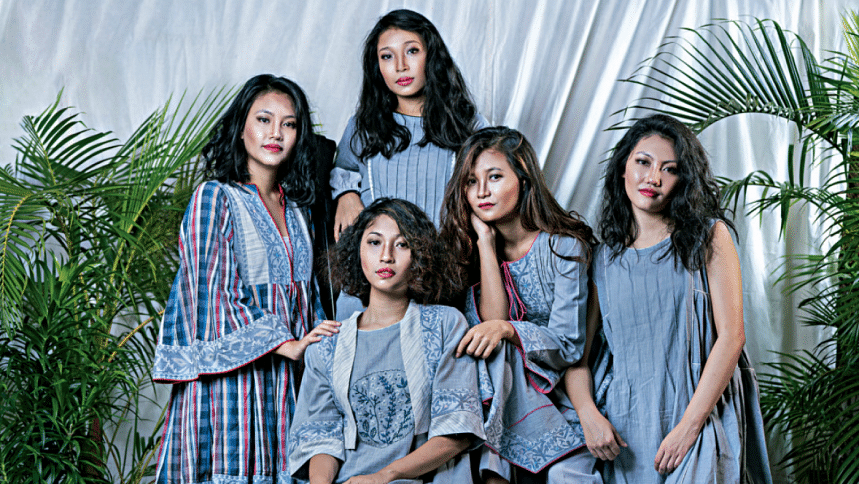 From shelves in New York to hanging compartments in Stockholm, the impact of fast fashion is ubiquitous, and rightly so.
Alongside trendy pieces stacking up all around the globe, fast fashion has shaped our nation's identity to the world and morphed Bangladesh's economy into a ready-made garment product powerhouse. Visit an H&M store anywhere in the world, pick up a piece of cloth, and you're bound to come across the "Made in Bangladesh" tag in a large fraction of the products on show.
While Bangladesh's contribution to the global fast fashion industry has helped the economy make leaps and strides, it is no secret that it has done a substantial amount of damage too. Horrible working conditions, underpayment, and other forms of exploitation have been discussed innumerable times with little to no action being taken from the leaders of the industry.
The long-lasting effects of this culture must also be addressed. With a large chunk of the country's labour being used to cater to foreign needs, we are left wondering whether Bangladesh's contribution to global fashion is only being relegated to the realm of fast fashion. 
Our subcontinent has always boasted a rich spectrum when it came to self-expression. Jewellery was a staple in the attire of both men and women, clothes were draped around the body in a variety of styles, and materials such as silk and khadi were produced and celebrated as being integral parts of our culture.
Much of that has faded and replaced with questions of which cultural elements are truly our own. These discussions not only emphasise the importance of cultural representation but also shed light on what we can do about it in the long run.
However, there are individuals in the industry making sure that the Bangladeshi shade is present in every wave. Aydha Mehnaz, a brands and communications officer at the luxury French fashion brand, Mugler, has carved out a path for herself, speaking at fashion conferences around the world. She works closely with some of the biggest names in the industry and is determined to leave a South Asian mark in all her projects.
Elsewhere, Kahlo Khan has designed street-wear inspired pieces with local motifs pervading their work. Each line puts forth a different aspect of Bangladesh, starting from the local hype for cricket to reimaging jamdani and its uses. In addition, domestic brands such as Broqué illustrate the importance of upcycling.
There is no doubt that impressive work is being done but it is up to us, as consumers, to help such projects obtain the foothold it deserves. Untapped potential lies in a field where we have too much left to say and before the opportunities start dwindling, let us ensure that we can leave a stamp and are here to stay. 
Abir Hossain is busy scrolling through Pinterest, looking at clothes he'll never be able to afford. Tell him it's going to be okay at fb/abir.hossain.19