Stars Shaped Like Your Hand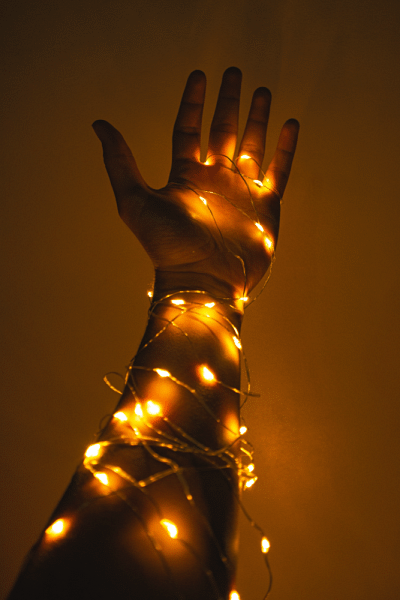 I knew you were in a hurry that night.
You packed your things so fast,
The clothes flew into your bag
At the speed of light
Creating a haphazard spectacle of colours
Mimicking the demolition
Of our melded emotions.
You flew into the night sky
In a white plane with blue lights
Blinking, as if fluttering with excitement
A butterfly with blue wings
Landed on the windowsill
New company is always welcome
In my home.
A crow cawed in the backdrop
Of my daydream
A contrasting highlight to the sparrows
That sang on your new front porch
Are you still looking for her?
Or have you settled down?
The letters are always full of joy
I see it in the words
Where your hand dragged over the wet ink.
The ink is also blue
And the smears trail
Like the waves in the ocean
I remember watching your fingers
Trying to touch the clouds
Mine curled like the locks in your hair
When we sat together alone
And watched the waves
And the water on your skin glimmered
Like silver in the moonlight.
My home is now home to many
Lost birds, insects and toads
My heart cocooned in a blanket of moss
Still trying to catch fireflies in the dark
Your warmth is now a memory
Shaped like the wind
Creating a dazzling display
Over the surface of my pond.
Sometimes when I try to find
My favourite triplet of stars
I see some blue lights flicker
In the distance
The rhythm imitating a glowing heartbeat
Trapped in the melody of a song
It is enough to last this lifetime apart.
Mohua Mouli is an indecisive artist and thinker who also happens to be a sales manager. Send her questions about life at [email protected]