Should patriotism be unconditional?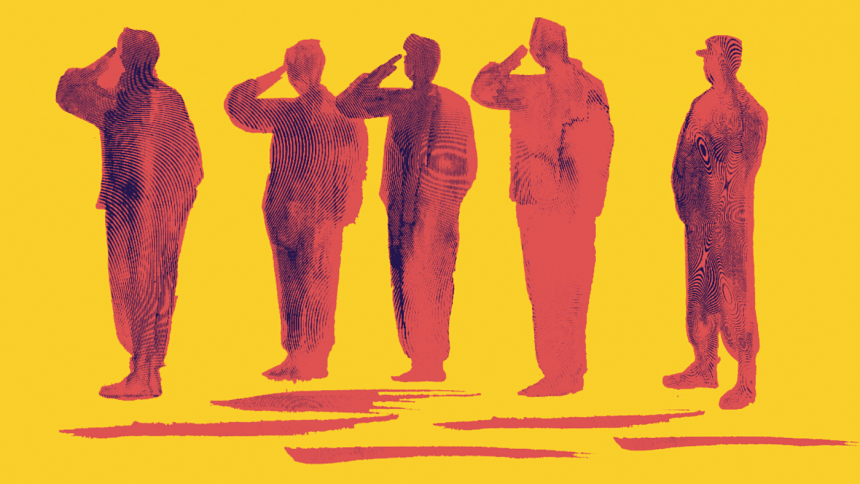 In most countries, it is deemed a priority to instil patriotism in children from an early age. Young ones are taught, both at home and in school, the importance of cultivating a sense of belonging, love, and pride towards their country.
This feeling of adoration towards one's homeland is promoted because patriotic individuals are more likely to be concerned for the well-being of the state. Therefore, they would be more willing to be involved in public service for their community.
Patriotism is also believed to reduce corruption, as patriotic public servants are less likely to abuse their power. Additionally, a population that loves its country is more likely to stand up against crimes. It encourages communal harmony as people from different racial, religious, and socioeconomic backgrounds are brought together by a mutual sense of attachment to their nation.
That being said, patriotism is, and has been for the longest time, considered a civic and moral duty for all those living in a country. It is considered a prerequisite to be an ideal citizen and people who do not self-identify as patriots in public are often branded as traitors.
While it may be a virtue, careful deliberation shows that there is no rational justification for patriotism to be morally obligatory.
The idea that citizens owe unquestioned devotion and gratitude to their nation because of the benefits that it bestows upon them is flawed. It is every citizen's responsibility to pay taxes and abide by the laws of the state. In exchange, the state provides them the services to which they are rightfully entitled. 
A hypothetical scenario proposed by author Igor Primoratz further picks apart the idea of patriotism being a moral obligation. If an individual could choose to save only one of two random people from harm and they did not save their compatriot, were they committing a moral wrong?
The obvious answer seems to be in the negative.
There are many reasons why one may not feel very strongly about their country. It is our responsibility to understand these causes before we can build a society where a sense of patriotism comes naturally to everyone, rather than it being a forced feeling. This is especially true in the case of disenfranchised groups, like women and religious minorities.
When a woman feels unsafe to freely walk through the streets of her homeland, one cannot be surprised to find that she has emotionally detached herself from the country. When the homes of religious minorities are looted and burned frequently, it is unfair, and frankly wrong, to expect them to sing praises of their "great" nation like a broken record. 
While possessing the spirit of patriotism is commendable and may be an intrinsic part of one's self-identity, it can be safely concluded that lacking this feeling doesn't make one a traitor to their land. Certain experiences often render people unable to form emotional ties with their country. The rest of us need to learn to be empathetic and to work together to make our respective countries a better place for all its inhabitants regardless of gender, class, religion or ethnicity. 
Reference:
Chao, Sharon. Is patriotism a virtue, or a vice? Should 'national feeling' be encouraged or discouraged by nation states today?
Nahian Nawar is a slow reader and a fast eater. Teach her how to change her ways by reaching out at [email protected]