A guide to planning your finances as a college student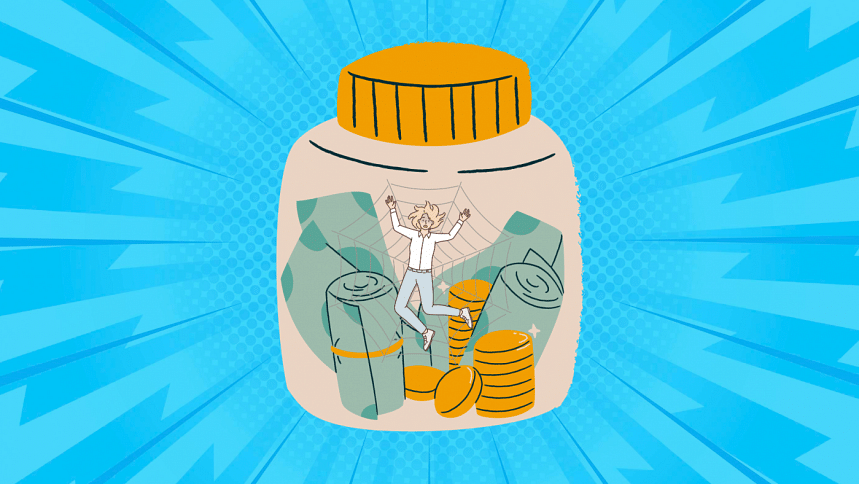 Planning your finances as a college student can be challenging enough even without the extra ambiguity of global crises and economic inflation. Many circumstances, such as soaring tuition costs, the repercussions of a pandemic, or the volatility of the job market, can make financial planning seem daunting. It is imperative to keep in mind that one of the most effective weapons you have this storm is managing your finances.
Make a monthly budget
This is one of the most common pieces of financial advice you'll hear throughout your life. Making a monthly budget helps you to track your income and expenses on a monthly basis. It aids you in having a clearer grasp of your spending habits and identifying areas where you can cut back. You can save money and achieve your financial goals by establishing and adhering to spending limits.
A monthly budget is a must-have tool for anyone wishing to take control of their finances and lay a solid financial foundation. You can use a spreadsheet on your computer or phone, or you can go old-school with a notebook or a diary; whatever works best for you.
Keep track of your receipts
Receipts may seem small and insignificant, but they are critical when it comes to tracking personal expenses. They assist you in monitoring your spending, and staying on budget. Keeping track of receipts has become convenient than ever before, thanks to a variety of apps available. The key to success, however, is to develop and stick to a routine.
Try to keep cost living low
The cost of living for students vary depending on factors like whether you live in a rented apartment, a college dorm or commute from your parents' home. If commuting from home to college is tough or almost impossible on a daily basis, then staying in college dorm is the most feasible option for most Bangladeshi students.
However, if you don't land a seat in dorm or adjusting to dorm life ends up taking a toll on your mental and physical health then renting an apartment close to campus area might seem as a good option. However, this can be prohibitively expensive for a student. So, it would be preferable to find some roommates to split the apartment rent.
Following the 50/30/20 rule
The general idea of this rule is to categorise your income or allowance in three categories, spending 50 percent on needs, 30 percent on wants, and 20 percent on savings. This enables us to practise mindful spending in order to overcome reckless spending. But in case of additional income, it would be wise to apply this rule in reverse. If we ever have additional income, then the distribution would be as follows: 20 percent on needs, 30 percent on wants and 50 percent on savings.
Finally, you need to live and embrace the fact that you are a broke college student. You will never be a college student forever, nor will you ever be broke forever. This is only a transient phase, but, if you can establish healthy financial practices from now on, you will be able to ensure a financially comfortable future for yourself.
Do you stick to a budget, and how does it help you? Let Purna know at [email protected]