Why is the youth out of touch with Bangladeshi politics?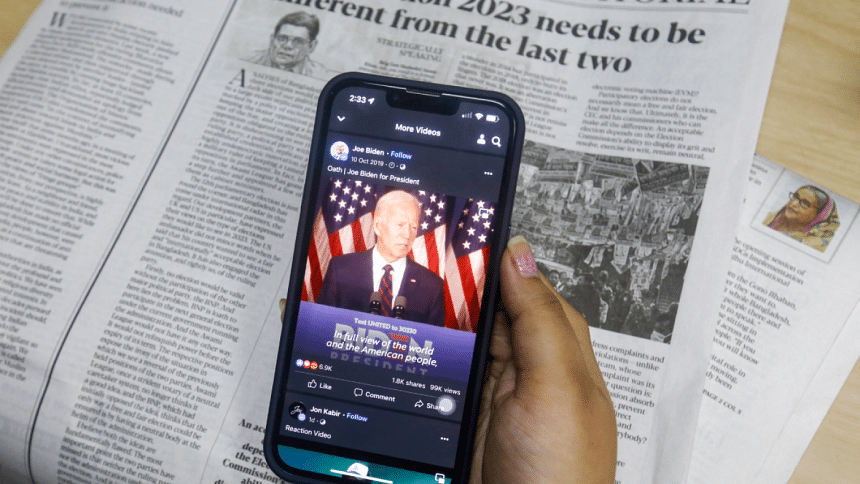 In recent times, I have noticed my generation is very much in touch with international relations and politics but very little aware of news at home.
For instance, many of my friends know the history of the occupation of the West Bank but have no idea about the policies implemented for the ethnic and minority populations in Bangladesh.
Similarly, while Texan abortion laws are a hot topic in some of my friend circles, Bangladesh's section 155(4) of the Evidence Act 1872 and section 375 of the Penal Code of Bangladesh, 1860, are not. For context, the former allows a victim's "character" to be judged during legal proceedings for rape cases whereas the latter strictly defines rape as an act committed only by men against women only and denies the existence of marital rape for girls over 13 years of age.
Don't get me wrong. A violation of human rights anywhere is indeed a violation of humanity overall and deserves immediate global attention and response. However, policies at home that directly affect us and our loved ones here should obviously receive some extra consideration from us.
Media coverage plays a pivotal role in shaping people's stance on politics and more importantly, making them engage with politics in the first place. In the USA, for example, there are countless political commentators who create content specifically for the youth on a range of social media platforms like YouTube, Twitch, and Instagram.
The online presence of both right-wing commentators like Ben Shapiro and Candace Owens and liberal ones like Hasan Piker and Natalie Wynn ensure that people have access to very engaging content relating to different political belief systems and perspectives. Politics is not something limited to the dry language of newspapers and old-fashioned, boring talk shows there. In fact, even a comedy show like Saturday Night Live can sometimes be a great start to learn about ongoing American political crises.
Perhaps what stops the youth from learning and spreading awareness about the Bangladeshi political scene is the state of freedom of speech here. With new forms of censorship being imposed every now and then, motivation to post about one's political views often takes the back burner.
This fear of unprovoked intimidation is possibly what leads to ageism when it comes to discussing politics in Bangladesh. Young people are often taught to avoid political conversations for "their own good" and also because it is often considered impolite in our culture. This restriction in open discourse only means that the youth often remain in the dark about their own country's policies and decisions. When they do want to learn about it, they usually are unable to find a reliable, engaging source to start with.
Politics, even when it doesn't look like it, affects us all. It affects things as sexual abuse case settlements and things as seemingly ordinary as our access to education. When we are the future of our nation, it is very crucial that space is made for us to know exactly how and what decisions have been made in our country so far, because ultimately, only an informed present can ensure a better future.
Fabiha is secretly a Lannister noblewoman and a Slytherin alum. Pledge your allegiance and soul to her at [email protected]