Reverse racism isn't real. Here's why.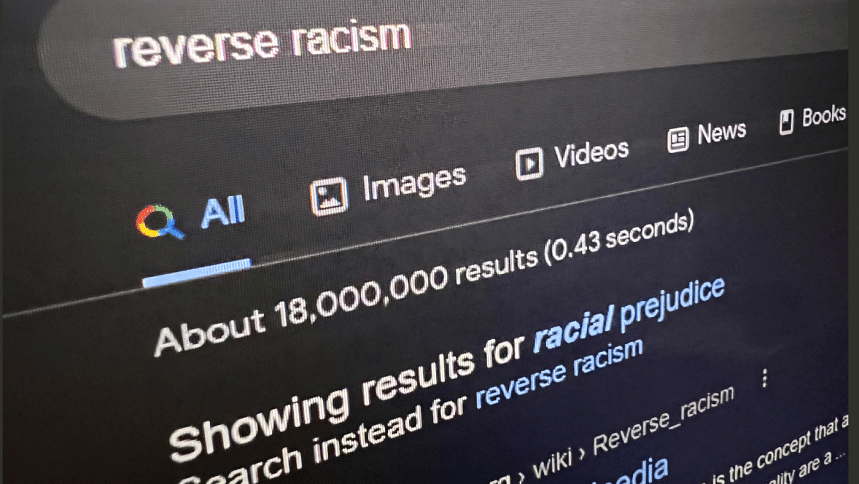 Recently, the internet is brimming with questionable comments about the live-action remake of Disney's The Little Mermaid. Middle-aged white men have taken to Twitter and Facebook to let the world know why they think casting a woman of colour to play a Caucasian sea creature is a hateful act of reverse racism. 
Such allegations are laughable at best and ignorant at worst, since the idea of reverse racism as a whole is a long-standing myth. To understand why, we need to distinguish between racial prejudices and structural racism.
Racial prejudice refers to any preconceived opinions one might have about a certain race. This can look like a black individual exclaiming, "White people can't dance!" upon meeting a fair skinned person who is particularly inept at the art of dancing.
While the comment may be rooted in racial hostility and generalisations, the consequences of such prejudices aren't nearly as severe when compared with structural racism. The generalised comment about white people being bad dancers may leave a bitter taste in your mouth. However, it does not threaten the person's access to their human rights.
Structural racism, though, does exactly that. This form of discrimination extends beyond individuals. It systemically and historically puts people of colour at a disadvantage in every stage of life, thus creating a cycle of inequality.
One of the most prominent examples of structural racism exists in the foundation of the United States. The nation's history is a dark tale comprised of the Transatlantic slave trade and the oppression of non-white Americans. The inequality is still prevalent in present-day America, where the black population has unequal access to jobs and housing, and is at greater risk of falling victim to police brutality.
So even though white individuals may be at the receiving end of racial prejudice, calling this reverse racism is akin to rejecting the long and terrible history of structural racism. Reverse racism as a concept assumes that acts of racial prejudice take place in a level playing field, when the reality is far from it.
Since racism as a structural barrier exists, how different communities experience racial prejudices also differ. For people of colour, it's one of the countless ways in which the world tells them that they don't belong and that they are "less than."
On the other hand, for the privileged white majority, these are isolated experiences. These experiences don't reflect how the world treats them in their day-to-day life nor do they take away from their claim to any fundamental rights. 
When white individuals make racially biased remarks, their hostility stems from a desire to perpetuate the unequal distribution of resources that is skewed in their favour. It stems from their need to feel superior and deprive anyone who doesn't look the same as them. 
For black and brown individuals, anti-white stances are a reaction to the circumstances of which they are the victims, an expression of anger towards their oppressors and anyone who benefits from their oppression. 
Equating one to the other is not fair. Therefore, ignoring the imbalance in existing power dynamics when comparing racism with reverse racism simply does not make sense. 
References:
1. The Atlantic (November, 1993) Reverse Racism, or How the Pot Got to Call the Kettle Black
2. ACLRC.com, The Myth of Reverse Racism
3. ThoughtCo.com (16 July, 2020), What's the Difference Between Prejudice and Racism?
Nahian Nawar tends to fixate on random and unimportant details, like what width of margin to use in her Physics class assignment. Tell her what else to fixate on at [email protected]