Brac University qualifies for RoboCup Rescue Robot League finals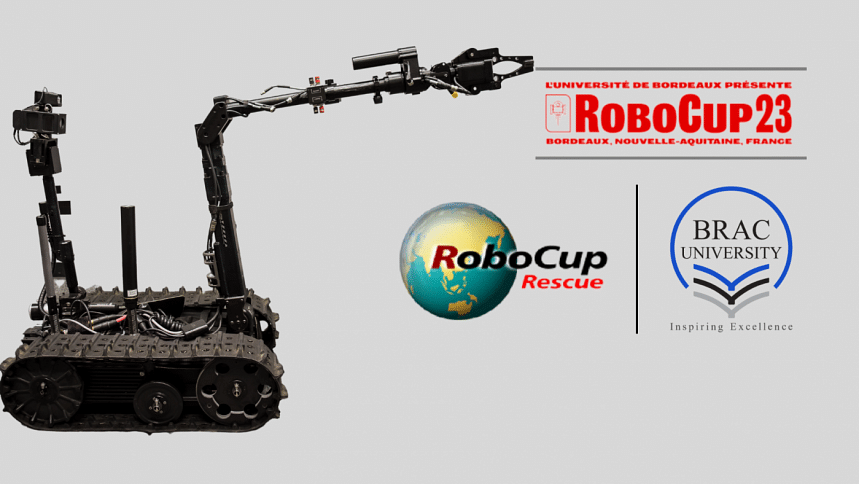 BRACU ALTER,  a team from BSRM School of Engineering, Brac University has been announced as one of the qualifying teams at RoboCup Rescue Robot League 2023. The team is working on an advanced robust rescue rover under the university's space engineering lab Laboratory of Space Systems Engineering and Technology (LASSET).  
RoboCup Rescue Robot League 2023 is one of the biggest robotics and artificial intelligence competitions in the world. According to a social media post by LASSET, more than 2,500 teams from around 45 countries in the world participated in this year's competition. 
BRACU ALTER is the only team from South Asia to compete as a finalist in this year's competition. A total of 17 teams from USA, Germany, Thailand, Turkey, Japan, China, Austria, South Korea, France, and Mexico will participate in the RoboCup. The final round will be held from July 4 to July 10, 2023 at the Parc des Expositions, Bordeaux, France. The team will have the opportunity to connect with the thousands of visitors and researchers who attend this event.