Remembering the honest and natural voice of Amy Winehouse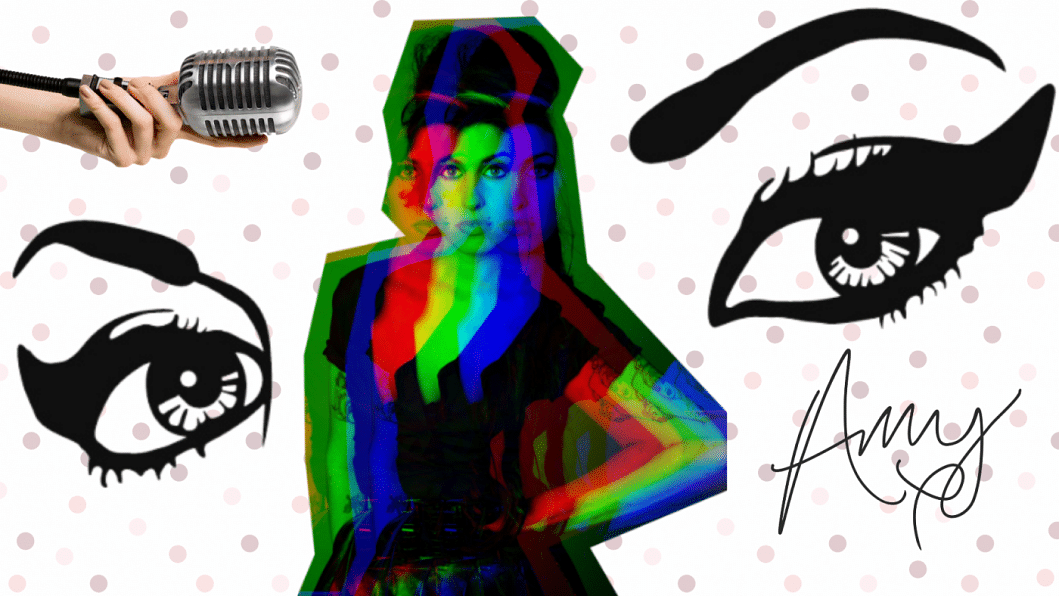 I
My preference for female artistes (outside groups) has two sides in a balance. On one side there is Joan Baez, Janis Joplin, Carole King, and Joni Mitchell. On the other, there's Ella Fitzgerald, Billie Holiday, and Nina Simone.
There are others like Olivia Newton John, Mary Hopkin, and Sarah Vaughan, but I listen to the above seven more.
Baez, Joplin, King, and Mitchell pushed the boundaries of songwriting for women. They were storytellers telling their own stories, and stories of their time.
Fitzgerald, Holiday, and Simone were singers who gave life to the great American songbooks and composer-songwriters of their time. However, Fitzgerald had her fair contribution to songwriting. Holiday also wrote a few songs.
When I reached the end of my formative years, these seven female voices became my lighthouse.
II
Aman Bhai, a friend who happens to be a child psychiatrist once told me, if you treat a child as an adult, they'll respond back as an adult. I remembered this. When I became a father, I would encourage serious and open discussions with my daughter, Annapurna. Whether because of this or not, Annapurna has shared things with me ever since she and I can remember. This gave both of us a portal to transcend a generation divide.
A couple years ago, I asked Annapurna to give me a list of some albums I could present her in vinyl (LP). A few days later she gave me her list. The second serial was circled. It was Amy Winehouse's Back to Black.
Annapurna told me, "Listen to this album. You'll like Amy."
I had no idea who Amy Winehouse was. The only guess I could make was from her surname. It was evident she was Jewish and white. I now had to listen to the "Back to Black" single.
The 10-second intro sent shivers down my spine. The moment Amy started to sing, I was blown away. Had I listened blindfold, I'd have thought I was listening to a black voice. When she spoke, I was even more surprised. She had a British accent. London Cockney to be precise.
The seven female voices that tuned my ears are all from the USA, with Joni from Canada. I never came across one British female voice worthy to be inducted into my personal "hall of fame". And here I was listening to such a voice that was full of power and majesty.
My curiosity didn't end here. Amy's voice was tearing emotions out with honesty. The lyrics were unexpectedly explicit, but honest. The voice was raw, natural, and full of melancholy. In the melancholy there was an emptiness.
I never heard a female voice with this emptiness. I had to find out more.
III
Back to Black has eleven songs. Each song is different, but they all string into a common thread. Like Joni Mitchell's Blue (1971), Back to Black is an autobiography of a young girl trying to understand relationships. Like Carole King's Tapestry (1971), the album navigates through different experiences of a young girl.
Back to Black songs are songs of love and betrayal. They're not sugary. If love can kiss, it can also bleed. This is the freshness and honesty I never found in depth in the song writing of Baez, Joplin, King, and Mitchell.
There was still something different with Amy. In her voice, you can feel blues, gospel, and jazz oozing. However, it wasn't polished. It was raw. Only Billie Holiday, in the seven female voices that were my lighthouse, had that raw voice.
Once you hear a voice like that, you know there's a story behind all this.
IV
The more I explored Amy through her studio albums and live performances, the more it became evident, that she wasn't listening to sugary pop while growing up. Coming from a musical family, and her paternal grandma Cynthia knowing the jazz musician Ronnie Scott, intimately told you what type of songs her young ears were subject to.
Frank Sinatra's "Fly Me to The Moon" was one of the first songs Amy listened, at the age of two. She would sing the song to cheer her up.
While growing up, she listened to Motown girl groups. She listened to gospel voices in Mahalia Jackson and Aretha Franklin. She listened to the jazz of Sarah Vaughan, Dinah Washington, and Thelonius Monk. Ella Fitzgerald and Billie Holiday also trained her ears. Carole King, Madonna, Michael Jackson, Alanis Morissette, and others were also with her in her formative years.
Amy only wanted to be a jazz singer. When she applied to the Sylvia Young Theatre, she wrote in her essay, she wanted people to hear her voice and forget their troubles. Many certainly did. She also wrote songs to forget her troubles. Sadly, she failed to make ends meet.
Growing up near and later settling in Camden in London exposed Amy to the bright and dark sides of popular culture. Camden is a place that makes dreams. And dreams can go either way. They can be fairy tales or can end up in nightmares. When you live between the two in a place like Camden, you need to be managed well. Sadly, that wasn't the case with Amy, before or after her fame. Her death was just the end, but her troubles started well before that fateful day, July 23, 2011, when she never woke up.
V
Amy Winehouse was the missing link in my balance of seven female voices. The balance needed a voice that would resemble both its sides. Amy was that voice. Through Amy I explored Adele, Fiona Apple, Billie Eilish and some others. Somehow, they lack that raw, honest, and sincere emotion in their voice, and the lyrics came so naturally with Amy.
Although Amy is no longer with us, "I'm not ashamed even if the guilt kills me" to say that she was a breath of fresh air while she sang, and fresher now as we look back with a smile on our faces on an artiste who was honest and natural.
Asrar Chowdhury is a Professor of Economics at Jahangirnagar University. He is the author of Echoes in SHOUT of the Daily Star. Email: [email protected]; [email protected]