Religious Festivals and Holiday Blues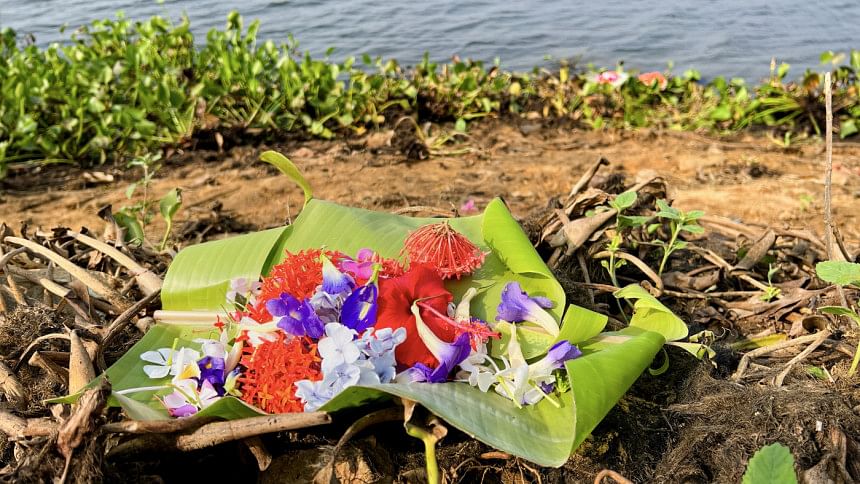 I
Students have a universal tendency to try to shift exam dates. That batch was no different. I stood my ground that day. The mid-term will be held during the designated week. I won the battle.
A girl approached me at the end of class. She politely asked me to shift the mid-term. My instincts told me not to give in, but there was a pleading gesture in her eyes that made me change my mind. I politely reciprocated. I asked her, "Can you give me one good reason that can convince me?"
"Sir, in the last four years, I've never been able to go to my village and properly celebrate Durga Puja with my grandparents."
I stopped her. I felt bad. "Young lady, your wish is granted."
The class never knew the reason why the mid-term was re-scheduled. Only she and I did.
II
Tri-semesters in private universities are good at addressing session jams. They start and finish on time. This gives them an edge over public universities that lost the plot ages ago. However, where there's a beauty, there's always a beast.
Tri-semesters sandwich everything into twelve to thirteen weeks. There are no proper holidays. There's no breathing space.
When saving time is of the essence, only official government holidays can be observed. Sadly, the obsession to save time can come at the cost of not accommodating proper holidays during major religious festivals. 
III
Whatever their faith or ethnic background, Bangladeshis love visiting family during religious festivals to recharge and energise themselves. Grandparents look forward to meeting their grandchildren. Siblings and cousins unite and update their bond. Communities get together. Any excuse to party gets a nod.
Sadly, for reasons mentioned above, not all religious festivals are accommodated with breathing space. This is unfortunate for students, teachers, and the staff of a university. It may not be possible for the state to designate proper holidays during major religious festivals. However, it is possible for education institutes to accommodate through optional holidays. One of the beauties of public universities is that they recognise major religious festivals. They try their best to accommodate. One argument can be that they operate under bi-semesters, or annual exams that allow more breathing space. They may not always succeed, but they do recognise the need. Sadly, private universities in Bangladesh lag in granting proper holidays during Eid, Durga Puja, Buddha Purnima, Christmas, and Biju.
The time has come to rethink how to address religious festivals under tri-semesters. It's understandable that time is of the essence under tri-semesters. It's also true that education institutes have a moral obligation towards addressing these silent wishes of students from diverse backgrounds. What the solution will be is anybody's guess. That the issue needs to be addressed is a good way to start.
Asrar Chowdhury is a professor of economics. He follows Test cricket and listens to music when he has free time. Email: [email protected]; or [email protected]