Newcastle United: Future PL giants or relegated catastrophe?
When the Public Investment Fund (PIF) of Saudi Arabia took over Newcastle United in October 2021, the football world was in awe. Arab money had changed the fortunes of clubs like PSG and Man City. Perhaps it was time for Newcastle to see similar changes in their fortunes. 
However, the new owners had just missed out on the summer transfer window, and the club's rebirth was delayed. 
Newcastle United currently sits 19th at the Premier League table, teasing relegation. However, with the winter transfer window now open, the Magpies can finally spend some of that new oil money.
So what's next for Eddie Howe's team?
The Remnants 
Regardless of what people say about their newfound wealth, Newcastle has always been a big club. They've had Shearer, the all-time PL top scorer, English legend Paul Gascoigne, and many other big money signings over the years. 
The current squad has a lot of impactful players as well, like Allan Saint-Maximin, Miguel Almiron, Joelinton, and Joe Willock. These players will stay, particularly Saint-Maximin, who is a fan favourite and the best player for Newcastle in years.
The Rebuild 
When it comes to rebuilding the club, Newcastle has two options. They can dream big and get star players from all over Europe. Or, they can buy a lot of young footballers like Arsenal or the Red Bull clubs do, and work on them.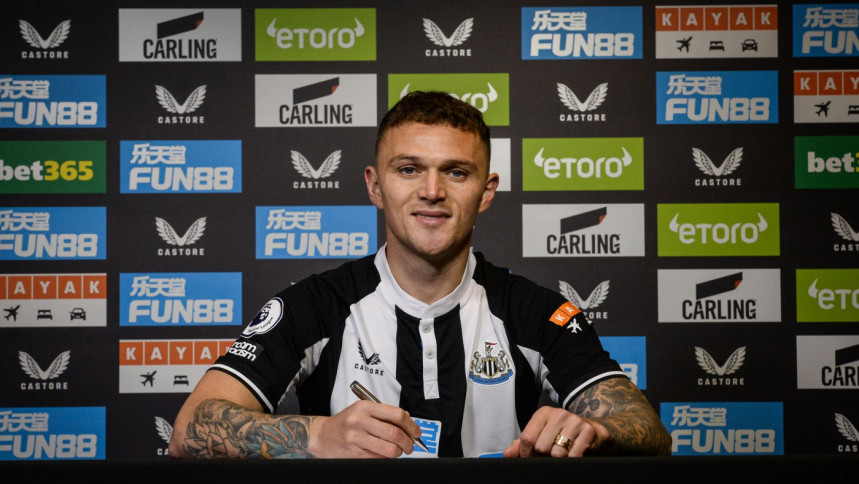 Newcastle has the wage and transfers budget to get anybody they want. They already bought Kieran Trippier, one of the best fullbacks in the world right now, and are, at the moment, linked with Ciro Immobile, Umtiti, and the young Argentine forward Julián Álvarez.  
The Repercussions 
If Newcastle United goes all out and manages to get star players from all around Europe and still get relegated, the club will be in a mess despite being loaded with Arab money. 
Newcastle pulled off something similar in the 2015-16 season, spending close to 100 million on big money signings like Georginio Wijnaldum, Florian Thauvin, and Andros Townsend. A good amount of that money was spent in the winter. Newcastle tried to panic-buy their way out of the relegation zone but failed miserably and got relegated. 
Most of those signings left St. James' Park the next season. The likes of Kieran Trippier, Lucas Digne, and Samuel Umtiti wouldn't want to play in the Championship. Not to mention, their mammoth wages are too much for a Championship club despite their newfound wealth. Getting relegated at such a critical time will negatively affect the club and everyone around it.
However, if Newcastle does buy a lot of unfamiliar young talents, there is a chance that they wouldn't leave if they get relegated, and the club will still have a better wage structure. And with a promotion specialist like Eddie Howe, Newcastle can get promoted the next season with a young squad full of potential and build from there.  
Syed Tamjid Tazwar is the world's biggest Newcastle United fan. Always has been. Contact him at syedtazwartamjid@gmail.com