Living with hair-fall problems as a teenager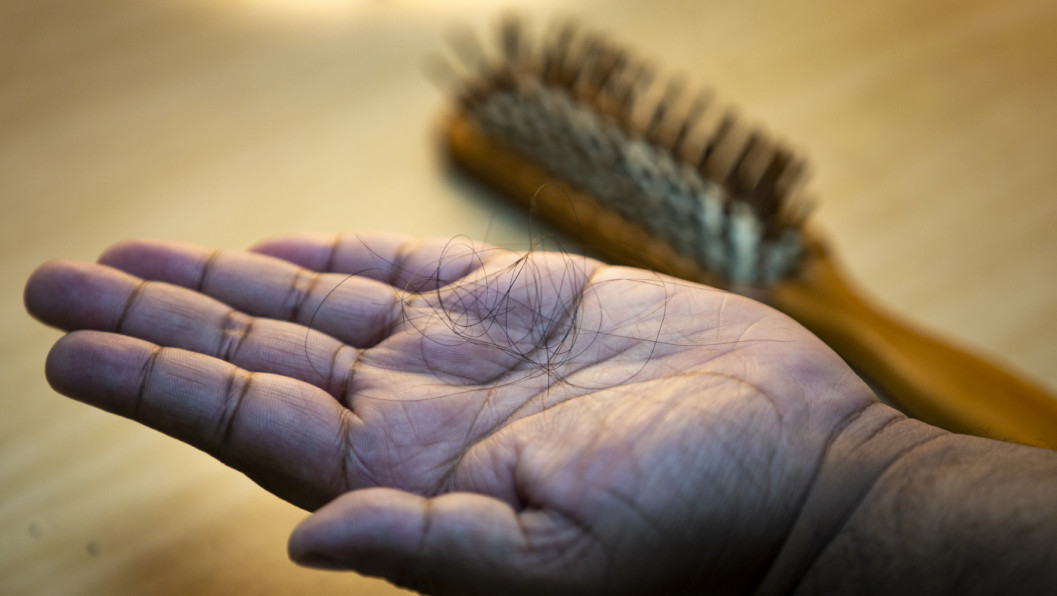 Hair problems have been a thorn in my life ever since I was a child. My first streaks of white hair appeared when I was just 10 years-old. Initially, my parents thought it was normal as both my grandpa and dad suffered from the same problem when they were younger.
Then, I noticed when I was 16 that a single strand of thin hair had fallen from my head. I was scared and went straight to my parents. They told me that in fact, it's normal for one to shed 80 hairs every day and assured me it would pass soon.
Turns out, it was nothing more than wishful thinking. With each passing month, my hair fall only worsened. On top of that, a bad bout of dandruff appeared in my scalp which caused my hair to fall out rapidly. What used to be a head full of lush hair started to become ever thinner with each passing day.
As a result, I pulled all-stops to prevent my hair-fall. From seeing shady social media tutorials on how to apply homemade oil to basking in the sun deliberately to improve my hairline, I used all my cards. All the while, I berated myself for not listening to my parent's advice of applying oil to my hair daily and having a balanced diet to help maintain my hairline.
The situation turned even worse during a haircut session. Once the barber caught a whiff of my insecurity, he offered me a treatment which he claimed would "remove all dandruff and prevent hair shedding". Little did I know, all he would do is rub the hair follicles off my head, after which a bald patch appeared on my head.
I felt like an outsider when I looked at my peers and saw their heads full of luscious hair. The general stigma surrounding baldness coupled with the humiliating comments I heard people make about me, made me desperate as I attempted to stop hair loss at any means.
Thankfully, I was in luck.
Sensing my plight, my mom started to apply nutrient rich oil on my hair every day. On top of that, I started to take vitamin supplements. Gradually, that worn patch started to disappear. Hearing countless stories of how helpful onion is for hair growth, I started to apply onion paste, with mixed results in my case.  
Although the onions thickened my hair considerably, my scalp became very dirty, and to clean that, I had to tear my hair out, literally.
As a safety measure, I consulted a trichologist – a hair doctor. It was an eye-opener for me as a lot of the myths I had regarding my hair and its treatment was debunked.
Over the course of my treatment, I learned how the centre patch of the male hair is vulnerable due to a lack of hormones, with the sides and backside of the head being the "permanent" areas of men's hair. He made me realize the importance of balanced diets in producing hair growth stimulator hormones.
Hair shedding is tough for anyone as it hurts their looks and self-esteem. I consider myself lucky that my ordeal ended positively, but it helped me stumble upon an epiphany: our society can do better and should accept people for who they are.
Inqiad is a passionate Bucks fan and a certified Giannis stan. Contact him at inqiadali007@gmail.com