How a Jhenaidah-based entrepreneur AP Polash is inspiring local youth to earn through freelancing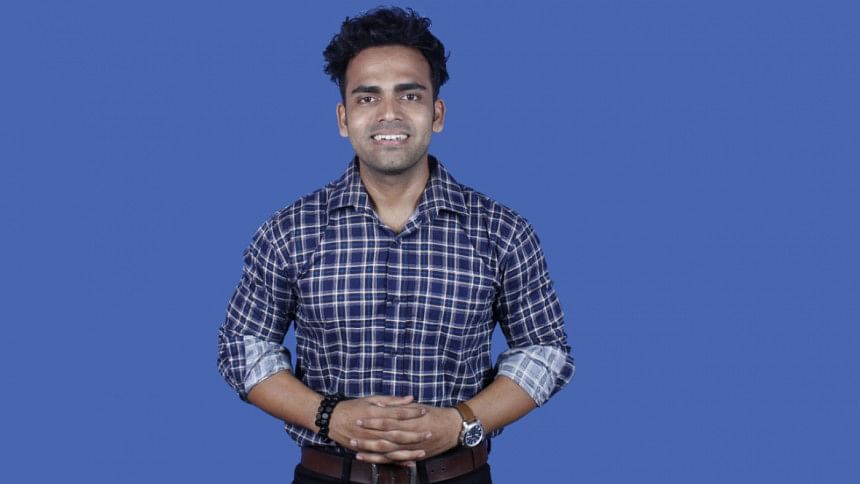 A young entrepreneur, AP Polash, 26, is making a living and earning through freelancing in Jhenaidah. Instead of the usual 9-5 jobs, Palash decided to work as a freelancer and is doing so successfully.
Polash is the son of Abdul Aziz of Sreepur village under Shailkupa upazila in Jhenaidah. The local youth look up to Polash as an inspiration in this digital age. The fact that someone from their locality is currently earning a lot of money by working as a freelancer online has inspired the local youth to look for similar opportunities.
Polash told The Daily Star recently that after completing his MBA in 2020 from the National University, he was whiling away his time during the Covid-19 pandemic. His father is a farmer, and back then, his family was going through a difficult financial situation.
Given the circumstances, Polash began thinking about how he could contribute to his family's finances. Then, while scrolling through YouTube, he came across videos on freelancing. Having not found any freelancing expert in his area, Polash was struggling to get started with this form of profession. After about two months, he came in contact with a Dhaka-based freelancing expert and entrepreneur named Abu Sayed.
With Sayed's help, Polash got himself involved with work related to Facebook and Google ads after eight months. In November 2020, he started his journey as a freelancer and began to earn. Over time, Polash came into contact with other freelancers and sought their advice as well. In the last month, he went on to earn BDT 3.5 lakh through freelancing.
Seeing his success, the local youth came to Polash to seek advice regarding freelancing. Polash went on to train 25 people from the local youth community, and they are currently supporting their families with the money they earn through freelancing.
"I was passing my time idly when I came to learn about Polash and how he was earning a handsome amount every month working from home," said Mamun Hossain of Harinakunda upazila. "I then decided to visit him for advice regarding outsourcing and freelancing. Now, I am earning 50 thousand taka per month."
"Inspired by Polash and his endeavours, I too decided to learn how to earn through freelancing and outsourcing. Currently, I am earning 40 thousand taka per month," said Arodro Asif, another youth from Chaklapara in the district town.
Rokaiya Tanjila, Assistant Programmer at the Department of ICT, Shailkupa upazila, said, "Polash comes to me very often. He earns a lot through outsourcing. If the youth aren't too eager to run after typical 9-5 jobs, they can consider outsourcing and working as freelancers where they'll be able to earn while staying at home."