Our obsession with perfect hair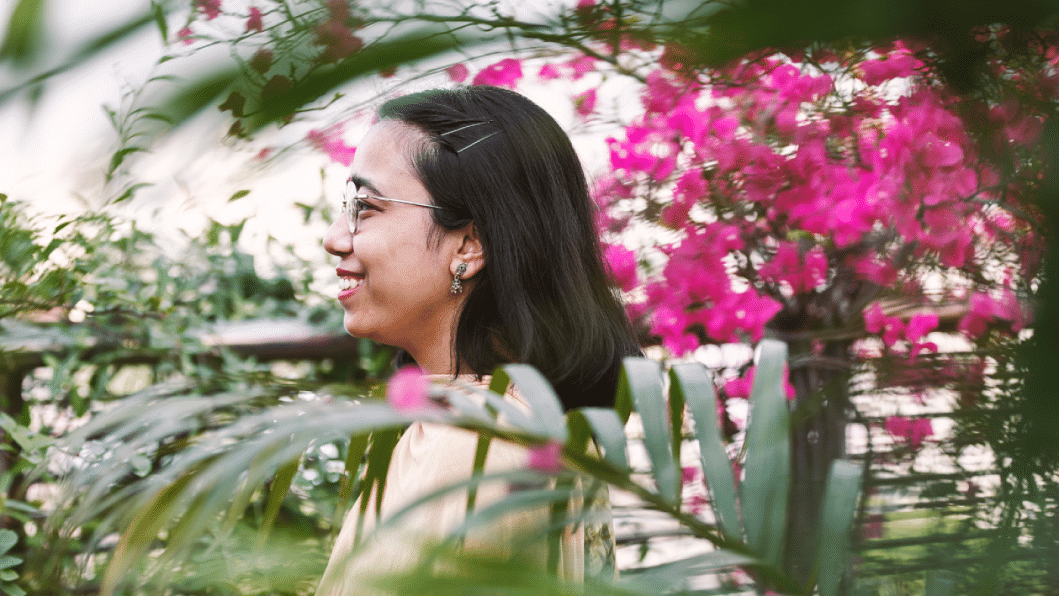 Home remedies for hair management are well known around the South Asia. People have been using these remedies longer than the invention of mainstream hair products and it continues to be a method that most of us resort to at the first sign of hair trouble. Sometimes it is simply a few drops of coconut oil warming our roots, other times it's an elaborate mixture of natural herbs soothing our hair ruins.
Yet the question remains: How far are we meant to go for our hair?
Syed Raian Abedin, a second-year student at North South University, talks about the haircare advice he received, "I think when I started growing out my hair, I found the process more challenging than expected. Yet the advice I got wasn't of much help either. As a male, I was looked down upon since I had longer hair than what was considered 'masculine', and seemed to be invested in its care. I was frequently told to cut it off. Other times, I was advised to wash my hair every day, to stop using men's shampoo, to oil it more, to even stop going outside much and expose my hair to the sun."
Elsewhere, Tasmia Tarannum, a first-year student at the same institution recollects the suggestions she gets for her curly hair. "I'd frequently receive unsolicited opinions from people about how I could enhance my hair by making it more straight, silky, and darker in colour, because most people in this country believe that is only form of healthy hair to exist. Curly hair is considered to be a result of poor care, and rough hair is assumed to be rough and unkempt, disregarding it as a natural texture," she says.
In the greater discourse around hair, texture is believed to be undesirable, and this leads to the unhealthy obsession with straight hair. Thus, many people seem to share experiences similar to that of Tasmia. Often, this leads to people reaching out for unhealthy and damaging forms of hair treatments.
Taskin Ninad Tanha, a third-year student at Bangladesh University of Professionals (BUP), explains the underlying attitude about curly hair in the haircare industry, saying, "The curly hair management at parlours honestly made maintaining curly hair extremely difficult. Whenever I go in, they immediately suggest rebonding, as if it's the only maintenance option for curly hair."
Tasmia, similarly, reflects on her own experience, "I have gotten a myriad of hair treatments done to get rid of curly hair, from keratin treatment to hair rebonding. I have even gone for 'hair relaxing' a few times. I also coloured my hair to hide the reddish hue on my hair as a result of repeated comments about it. None of it was suitable for my hair as it caused massive hair fall, itchiness and breakage," she contemplates.
When asked about rebonding and hair straightening treatments, skin specialist Dr. Md Shafiqul Islam, Associate Professor at Institute of Child and Mother Health (ICMH) in Matuail, says, "It is absolutely dangerous. After all, they are done using chemicals or heat. It weakens the hair and hair regression happens before they are meant to naturally."
Tasmia talks about scarcity of knowledge and maintenance options that are specifically catered towards South Asian hair and how that often manifests in hair care treatments that are mostly fixated on trying to fix hair that didn't need to be fixed. Especially when doing so can cause so much harm to the hair. The widespread acceptance of such haircare practice also illustrates how intimately hair is related to our identity and how we perceive ourselves.
Zareef Tajwar Karim, lecturer of Anthropology at BRAC University analyses, "I'd say any particular performance of self is associated with identity, and doing your hair in a specific way falls under that." As it relates, our hair is often self-expression, but it's also a signifier of power, strength, and freedom in how we present ourselves to the world.
He further explains that, the social desire for hair to be silky and smooth is often rooted in the idea that it is inherently healthier or better than those with texture. Yet, this belief often comes at the expense of those who were born with curly or textured hair, especially at beauty salons or parlours.
These unfair biases are not only restricted to curly or textured hair. Even with fine hair or baldness, these ideas seemed to prevail.
"I have naturally thin hair," Jigar Fatima Tanisha, a third-year student at BUP, reflects. "I think from childhood, I tried everything to remedy that. The people around me constantly shared their concerns regarding my hair, which they explicitly expressed as not pretty, which I found to be extremely hurtful," she elaborates.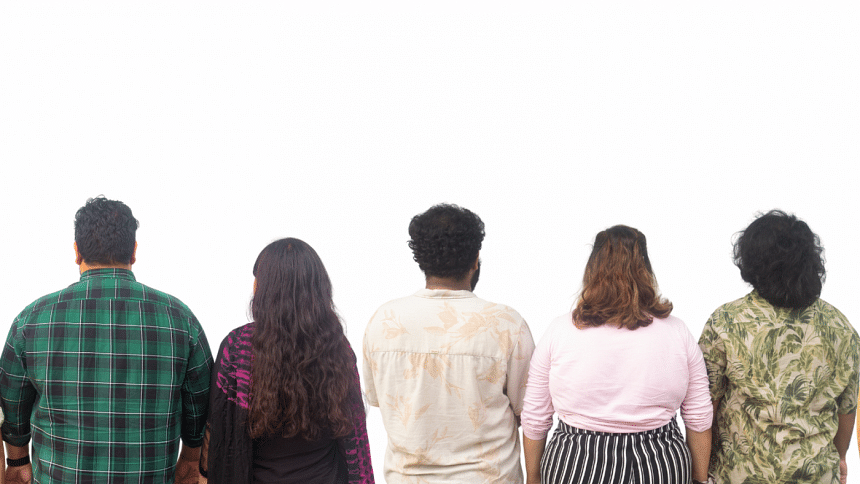 In a similar vein, journalist Nafis Shahriar reflects on his experience of losing hair throughout the years.
"I have been losing hair since childhood. By the time I started university, I had lost all my hair. Society prefers a head full of hair, and even though baldness is beautiful, it's less common and not at all normalised. So, I remember steadfastly wearing a cap at all times during the first few years," he reminisces.
However, no textbook mentions any such parameters for beauty or health of hair. So, what are the roots of such ambiguous ideologies in our society?
Zareef believes the root of such reverence for straight-smooth hair lies in global prevalence of European standard of silky, smooth hair.
"The rise of globalist movements allowed for the beauty standards to be solidified in terms of this European standard of hair. Especially when considering silky smoothness has become the picture of health assumed to be wanted by everyone, and the hair that is commonly associated with people of colour then becomes unwanted and looked at with the same disdain as those unclean or diseased," he explains.
When considering these perspectives, it's understandable why it's so easy to find flaws in our hair. After all, it's the medium to which we present ourselves to the world. Therefore, it's understandable why we often get lost within these supposed flaws in our hair and translate it to a flaw within ourselves and our individuality.
However, we must learn to challenge existing ideologies and notions in order to create a more accepting environment, for ourselves and those around us.
Sarfaraz Ali, a third-year student at BUP, reflects on that. "I think it was in university where I could properly experiment with my hair and my gender-neutral fashion sense. I dyed my hair, textured it into a wave. Some faculties at my university actually know me as the pink hair boy. It also makes me extremely happy when friends, or even strangers, compliment me. It makes my day because I can be myself," he explains.
Nafis also mentions he lost the cap after a certain point.
"Everything changed when I got into a relationship. My partner always mentioned that I looked beautiful, and I finally stopped wearing the cap. I think having a singular person who sees me for who I'm pulled me out from having to agree with the pack, from the view that being bald is problematic," he shared.
Taskin, too, went through a similar journey of acceptance. "I think I have accepted that nothing really works when trying to change your hair. My hair used to be my identity once, when it was long and luscious. Nowadays, I have accepted that I am more than that. I think I realised it is most important to have healthy hair."
Hair is hardly bound within rigid definitions, so let us try to shift the narrative towards taking care of our hair in its own bounds, textures and colours, instead of trying to make it fit within a box.
Find Raya at fb.com/raya.mehnaz