Your Ultimate Guide to Sunscreen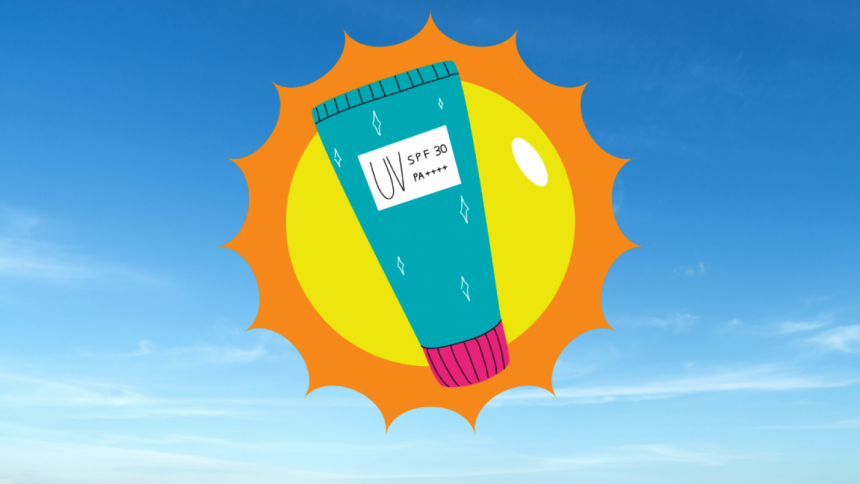 The only shield that stands between you and the damaging rays of the sun is sunscreen.
Let's face it, the time spent on your skin care regimen is futile if you don't use sunscreen. Long-term exposure to the sun has detrimental effects on the health and longevity of the skin cells, since UV rays contribute to premature aging and even some forms of skin cancer.
Get to know the enemy
Two types of UV radiation damage the skin: UVA and UVB. UVA rays have longer wavelengths and can penetrate deeper into the dermis, while UVB, which has shorter wavelengths are responsible for sunburns.
The cumulative effects of long-term exposure to UV radiation can lead to skin cancer. As ozone levels plummet each year, the number of people afflicted with skin cancer climbs higher and higher. An estimated three million people suffer from skin cancer each year.
What is SPF?
Sun protection factor, or SPF, measures how much ultraviolet radiation is required to cause sunburns if you use sunscreen compared to unprotected skin. This means higher SPF gives your skin more protection from the harsh rays of the sun.
SPF 50 reflects 98 percent of UV rays while SPF 30 reflects 97 percent. This doesn't seem like much of a difference, until you consider the fact that your skin is exposed to twice as much UV radiation when you opt for SPF30 over SPF50.
However, it is common that when people use sunscreen with SPF higher than 50, they become complacent and spend more time in the sun or forget to reapply sunscreen.
SPF is not a measure of how much time you can spend under the sun. In fact, the amount of UV radiation that you are exposed to can vary with the time of day. Fifteen minutes under the sun at 1 PM exposes you to the same amount of radiation that an hour at 9 AM might.
Furthermore, SPF only refers to protection against UVB rays. In order to protect yourself from both UVA and UVB rays, look for broad spectrum sunscreens. In addition, sunscreen should be applied generously and applied every two hours.
Mineral or chemical
Sunscreens can be categorised into two groups, based on formulation. Mineral sunscreens usually contain zinc oxide or titanium oxide. They sit on top of the skin and deflect UV radiation. On the other hand, chemical sunscreens contain organic compounds like avobenzone, oxybenzone, that sink into the skin and convert UV radiation into heat.
The choice between mineral and chemical sunscreen depends on a person's skin type. People with more sensitive skin should choose mineral sunscreens since they act immediately after application and sit on the surface. Chemical sunscreens are a better option for people with oily skin and people with darker skin tones since it has a thinner texture and it does not leave a white cast.
It is good practice to wear hats, caps and sunglasses along with sunscreen. Ultraviolet rays aren't going to avoid your eyes or hair follicles just because you have sunscreen on.
References
1. FDA (July 14, 2017). Sun Protection Factor (SPF).
2. WHO (October 16, 2017). Radiation: Ultraviolet (UV) radiation and skin cancer.
3. Skin Cancer Foundation (June 2019). UV Radiation & Your Skin.
Subah spends her free time contemplating on the ultimate questions of life, the universe and everything, send her your questions on twitter at @hussain_subah