Hackers breach NSU registrar's email to expose security issues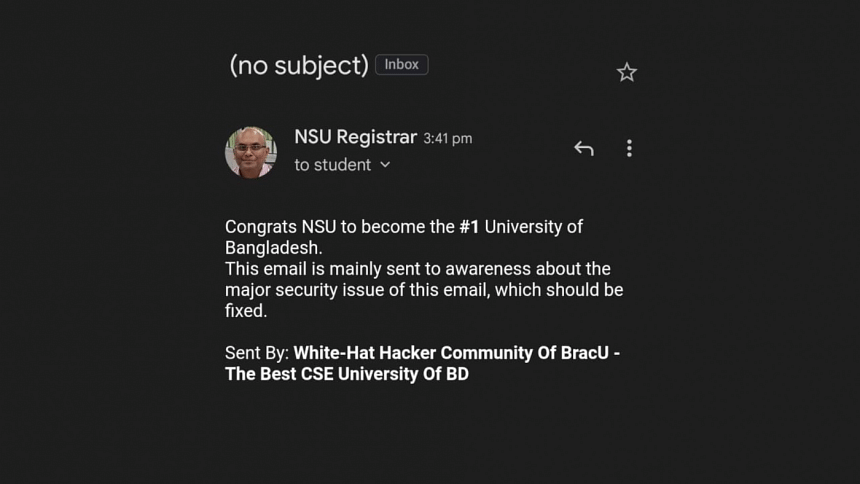 A hacker community from Brac University (BRACU), referring to themselves as "The White-Hat Hacker community of Brac University" have reportedly broken into North South University's (NSU) registrar's email and sent out a message. It read:  
"Congrats NSU to become the #1 University of Bangladesh.
This email is mainly sent to awareness about the major security issue of this email which should be fixed." 
From screenshots circulated by students of NSU, it is understood that the hackers sought to expose the major underlying security issues of the institution and urged the authorities to take care of the problem. 
This mail was sent following Times Higher Education (THE) publishing its global university rankings with NSU reportedly outranking all other universities within the country. 
A similar incident occurred in September when Bangladesh Chhatra League (BCL) announced that they would form committees in private universities. Students of BRACU reported that a group of hackers broke into the BRACU registrar's email and sent out a warning that advised against practising any form of politics within the campus.