Is esports levelling up in Bangladesh?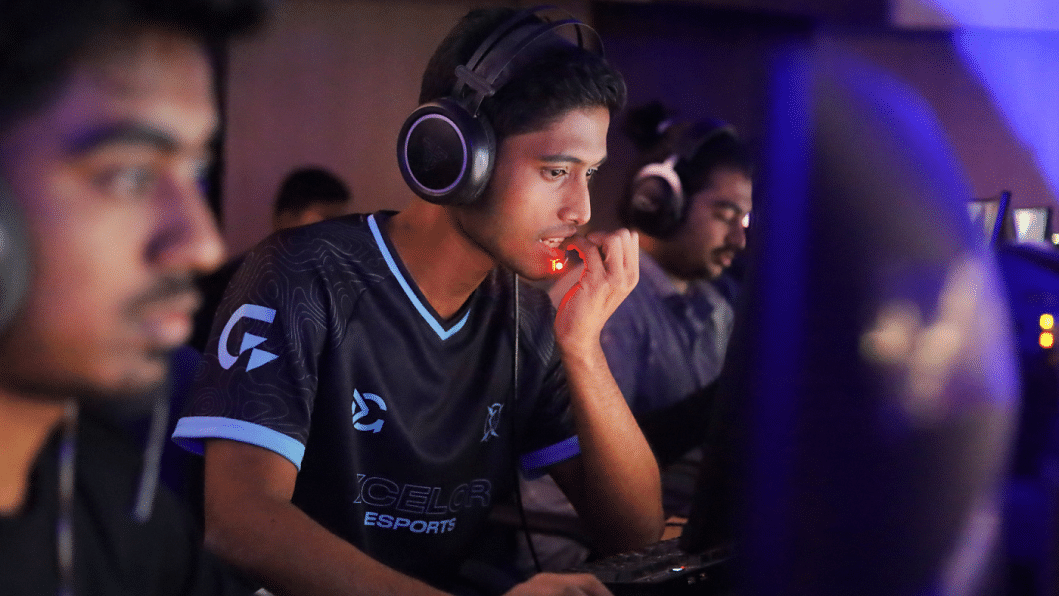 From the 8-bit puzzle platformers to the handheld Nintendo consoles to the contemporary AAA titles – the evolution of video games has made its mark in more ways than one. With each passing year, developers have sought to push the limits of storytelling, pioneered overhauls in technology and redefined the landscape. In the process, video games have become one of the most valuable industries in the world.
Nonetheless, the metamorphosis cannot solely be attributed to the producers. In reality, it was the consumers who were at the forefront of the change and propelled it to new heights. Video games have launched careers, become a genre of their own in streaming and entered the realm of sports. It is no longer just entertainment, it has become livelihood for some. In no way is this more evident than through esports.
Over the years, esports has garnered a massive fan following. A large player base coupled with an underlying love for the game and the glamour attached to all of it has left an impression on the youth of Bangladesh. With it, the fever dream of becoming a professional esports athlete has seeped in.
The esports scene right now is primarily made up of games such as Valorant, Tom Clancy's Rainbow Six Siege, and FIFA among others. While these are the titles that are in vogue, the stage was set for a scene to develop through the heydays of the Counter-Strike community.
Nayeemul Islam, Chief Marketing Officer at Claxon Tournaments Pte. Ltd reflects on the community when it first started and the parallels between then and the current scene.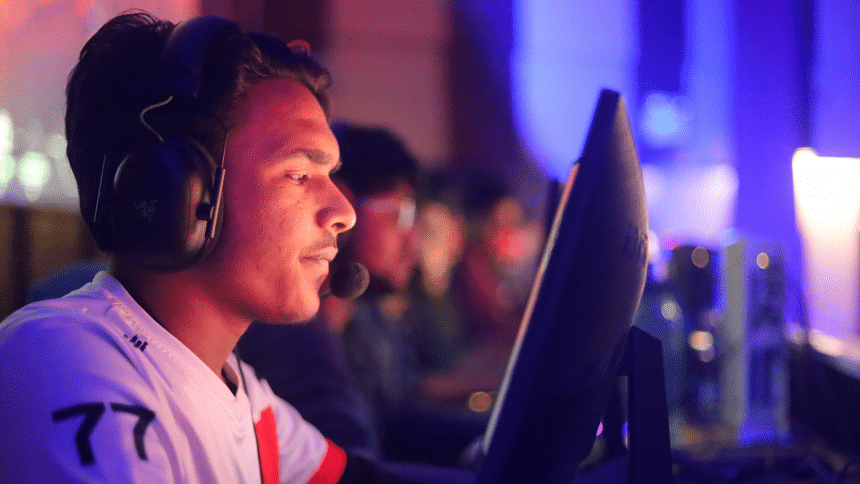 "All we had back then was World Cyber Games (WCG). There weren't too many tournaments being organised during that period. The competition wasn't really the biggest factor. In fact, everyone would just game for fun," he said. 
While the initial phase was charged by adrenaline and passion, the stakes now have been turned up a notch. Through the introduction of franchising and sponsorship deals, players now compete for financial gains as well as bragging rights. Since the prospect of earning money through their passion has emerged, young athletes have begun pursuing their dreams with more persistence.
Shimat Ullah, better known as ARES, an active Valorant player in the scene, discusses his first achievement as an esports athlete.
"We were runners-up in a LAN tournament and awarded prize money for our achievement. Although it wasn't a hefty amount, it really spurred me on. I finally had something tangible to show for my hard work," he said.
Franchising in esports follows the same protocols as any other game. Players are bound by contracts, receive salaries, and are rewarded bonuses when they win championships amidst other benefits.
Chowdhury Md Ahanaf Khaled, known as Taha in-game, a member of MercenarieZ's Rainbox Six Siege line up talks about the importance of an organisation.
"As a player, it isn't feasible to do everything on your own. You can't be playing and also managing the team, talking to sponsors, and overseeing other commercial aspects. With experienced personnel behind your team, players can focus on the important bit," he asserted.
"One of my first experiences with a Valorant clan was very unpleasant. While they did pay us some money, they treated the players horribly. The dynamic was unhealthy," remarked Shimat.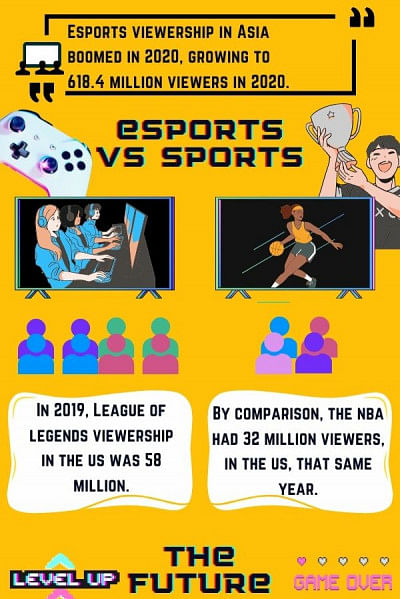 He continues, "The sad reality is most teams don't pay that well. Some young players get paid as low as BDT 2,000 a month and the average pay is somewhere around BDT 6,000. The amount is embarrassingly low."
Despite progress being made across the spectrum, there are problems that plight much of the community. Such shortcomings have been present ever since the inception of the scene and continue to be an issue for the players today. 
Mohammad Abrar Ador, a FIFA player from MercenarieZ, says "Money shouldn't be the most important aspect because our nation is really far behind in the grand scheme of things. The very act of gaming professionally is frowned upon and that mindset has to be changed." 
"Sponsors are not investing enough money. There needs to be a significant increase not only in the number of tournaments but also in the prize pool. A lack of events will inevitably lead to the player base shrinking and also risks stagnating the quality of gameplay," Taha laments.   
"The scene in India is thriving. A benchmark has been set on how to cultivate talent. What appears to be getting in the way here are some of the sponsors. The big companies are supposed to invest in the players – set up boot camps and coaching facilities – all of which are essential to the development of a team. If the money actually trickled down to us, it could shift the narrative," said Shimat  
Nur Qutubul Alam Nafis, another FIFA player from MercenarieZ, talks about the inadequate return against long hours of practice.
"We have to devote six to eight hours of our day to playing FIFA to be able to play at a professional level. However, if the players are not compensated accordingly, there really isn't an incentive to put in long hours. After all, why should anyone stick to this if they can't make a living out of it?" he said.
Teams such as MercenarieZ and A1 eSports have made breakthroughs and become regulars in international tournaments, even consolidating themselves as esports forces to be reckoned with on the big stage. Although some teams have made appearances on international stages, the impact has been minimal. 
If the players are busy fighting the framework that was built for them, they will be unable to focus on the thing that really matters. Unfortunately, the aftermath of a lofty infrastructure has already permeated into the culture.
"A case may be made against organisers but I think it needs to be put in perspective. There is an obvious lack of manpower. Most people usually do esports as a side hustle due to a shortage of opportunities," said Nayeem.  
MD Akib, esports Director at MercenarieZ, dissects the issue in the infrastructure that prevents large money flow. He said, "Big-name corporations have adopted the mindset that investing in Bangladesh is too big of a risk. The brands don't have money reserved specifically to invest in the scene. What they have at their disposal is money for only promotion or advertising."
"For the industry to change, there needs to reform in the groundwork. It needs to be a top-down process. The players can only do so much and I think they have done their part but it's time to give back," he concluded.
Young players interested to explore the world of esports and looking to make a career out of it need to be aware of the big picture. The adrenaline-inducing, high-stakes, stressful and often volatile world of esports are unforgiving. Not only is it very expensive but it comes at the risk of having all their effort go in vain. Moreover, they have to grapple with the demands of the sponsors and convince their families that this is a worthwhile endeavour. This is a lot of pressure, especially for a young person to endure. So much so, that it could take the fun part out of the equation for a lot of players. But to slay the dragon, the protagonist must go on against all odds. 
Abir Hossain is a sub-editor at SHOUT. Reach him at [email protected]