Team Celestials wins Bangladesh's first women-only eSports competition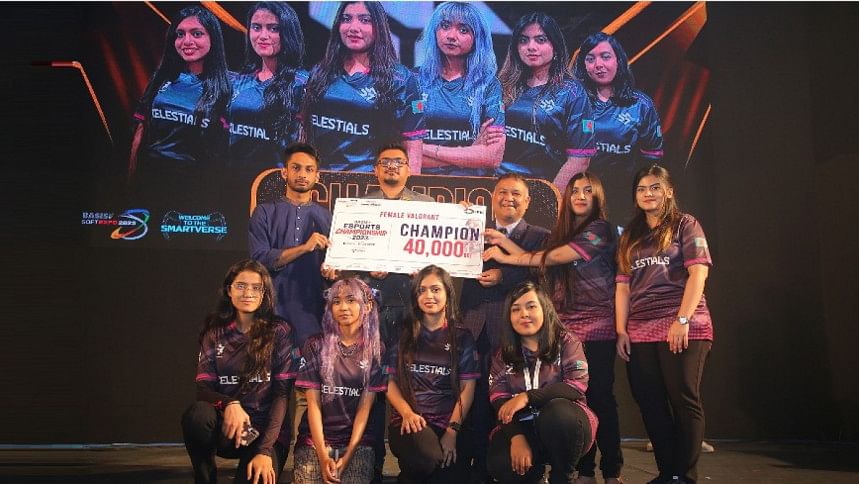 Team Celestials becomes the champion of the first-ever women-only eSports Championship in Bangladesh. The competition's first and second runner-ups were Team Wasabi Sirens and Team Zetsubo, respectively.
Organised by the Bangladesh Association of Software & Information Services (BASIS), this is the first-ever women's eSports championship in the history of Bangladesh. The tournament took place during BASIS's flagship three-day exhibition SoftExpo 2023.
Eight teams with 50 female participants joined this eSports championship. From there, three teams took part in the final. The winning teams were awarded Tk. 1,00,000 in total.
In addition, 500 male players from about 80 teams participated in this championship tournament. They participated in Valorant, CS:GO, MLBB and FIFA. Team Red Viperz won the CS:GO championship. Team Exceeli Esports became the champion in the Valorant.  
A total of Tk 6,00,000 were all of the categories in total.