Nasa Space Apps Challenge kicks off in Bangladesh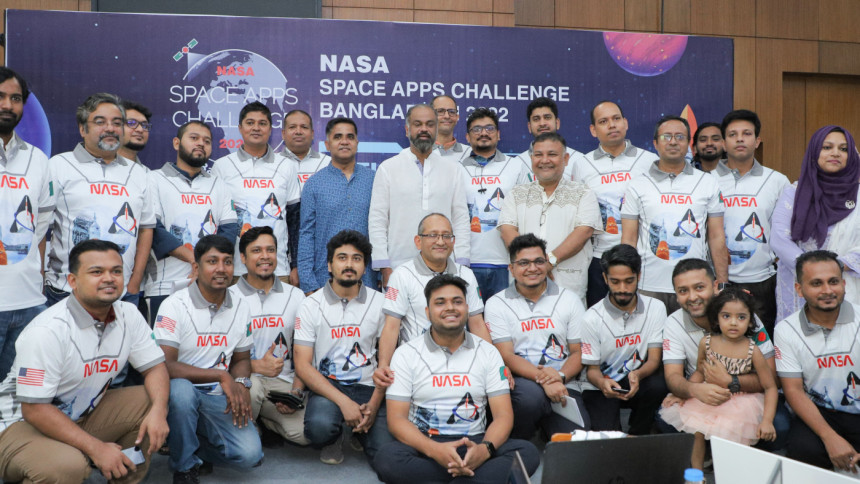 The Bangladesh Association of Software and Information Services (BASIS) has launched the Nasa Space Apps Challenge 2022.
The hackathon, organised in collaboration with the BASIS Students Forum for the eighth consecutive time, will run continuously for 36 hours starting from Friday.
The award ceremony will be held today.
The US National Aeronautics and Space Administration (Nasa) is implementing the project in 313 cities around the world.
In addition to engaging one crore students across the globe through social media, the Nasa Space Apps Challenge is planning to engage two lakh students directly in the competition.
More than 2,000 contestants from nine cities in Bangladesh participated in the event.
"We are very optimistic about this year's hackathon because our students performed brilliantly in the previous editions of the competition," said BASIS President Russell T Ahmed.
A Bangladeshi team won the "Best Mission Concept" category of the Nasa Space Apps Challenge 2021 by defeating 4,534 teams.
Bangladesh also won the title of "World Champion of Nasa Space Apps Challenge 2018".