Cambridge Majlis celebrates South Asians and Anti-Colonial history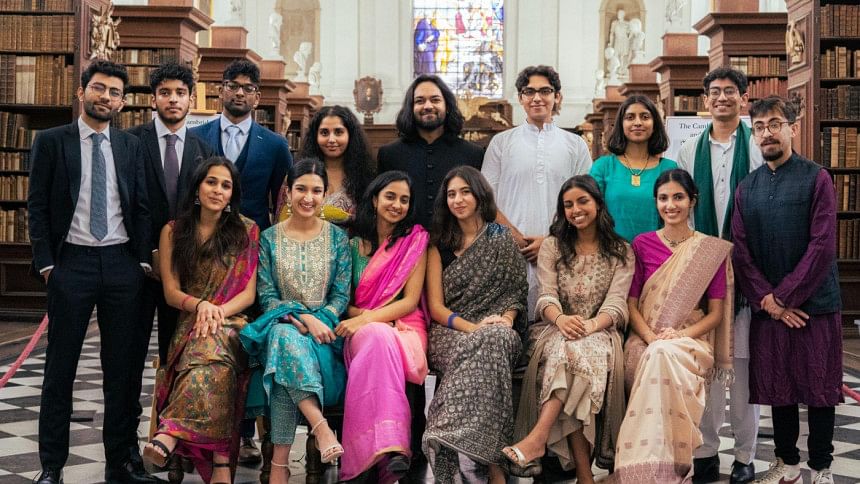 The Cambridge Majlis is a student society at Cambridge founded in 1891 as a platform for discussion of social and political issues in South Asia. The Majlis moulded some of South Asia's most influential political figures and leaders like India's first Prime Minister Jawaharlal Nehru and Nobel Prize-winning economist Amartya Sen. Figures like Mahatma Gandhi, Netaji Subhas Chandra Bose, E.M. Forster, and Bertrand Russell also addressed the Majlis.
Over the past few years, Majlis members have uncovered much of the society's long-neglected history. An archival exhibition at the Wren Library in Trinity College showcases many of the region's leaders and thinkers. It highlights how Majlis members played an active role in the Indian independence struggle in the 1930s and 40s. Archives from the British Library show that the Majlis' 'seditious activities' and 'communist leanings' led the Metropolitan Police and Scotland Yard to begin monitoring its activities.
The Majlis debated and discussed issues such as the Government of India Act and Britain's policy of divide and rule and also engaged in political action to further the independence movement. Protests were held, petitions were signed, and money was raised to "Get the British out of India". In response to a proclamation by Gandhi that Indian students should hold monthly demonstrations and meetings to demand the release of political prisoners, the Majlis held a gathering at St. John's College, Cambridge on February 10, 1945. The Cambridge Majlis received wires from both Gandhi and Nehru, thanking them for their contribution to the Indian Independence movement.
One of those under scrutiny in this period, Subrata Ray Chowdhury, went on to become a leading constitutional lawyer in India. Scotland Yard's recently declassified records include his correspondence with Irish nationalist leaders expressing support for freedom fighters against the British Raj. Chowdhury also reportedly travelled to Ireland where he was expected to meet Seán O'Kelly, the new President of Ireland and De Valera, who had a leading role in introducing the 1937 Constitution of Ireland.
Chowdhury also met with both Seán and Irish republican, revolutionary and suffragette Maud Gonne MacBride on this visit. MacBride was also a long-time love interest of the poet W.B. Yeats. Her son Seán MacBride, the Irish independence activist and later politician, founded Amnesty International. Interestingly, reinforcing the ties to South Asia, Seán MacBride later formed part of the 'people's commission of enquiry' created in September 1980 to investigate the circumstances impeding the prosecution of those responsible for the assassination of Bangabandhu Sheikh Mujibur Rahman and his family members.
In the 1950s, as ideas of state-building, economic policy and modes of government dominated discourse, the Majlis provided a way for South Asian students to directly engage with public and political life in the post-colonial, post-partitioned world. Majlis members during this period went on to become influential policymakers in their respective countries.
The Majlis stopped its activities after 1971, reportedly following the rising tensions between Indians and Pakistanis at Cambridge over Bangladesh's war of Independence. After almost five decades, following Mahid Qamar and Sahil Baid's rediscovery of the Archives, the Majlis returned to being a centre of South Asian intellectual and cultural life at Cambridge.
Since its revival, it has had presidents from India (Sara Saloo, 2021), Pakistan (Mahid 2019 and Sahil 2020) and now, Bangladesh (Laleh Bergman Hossain 2022).