Adulting, as told by Shrek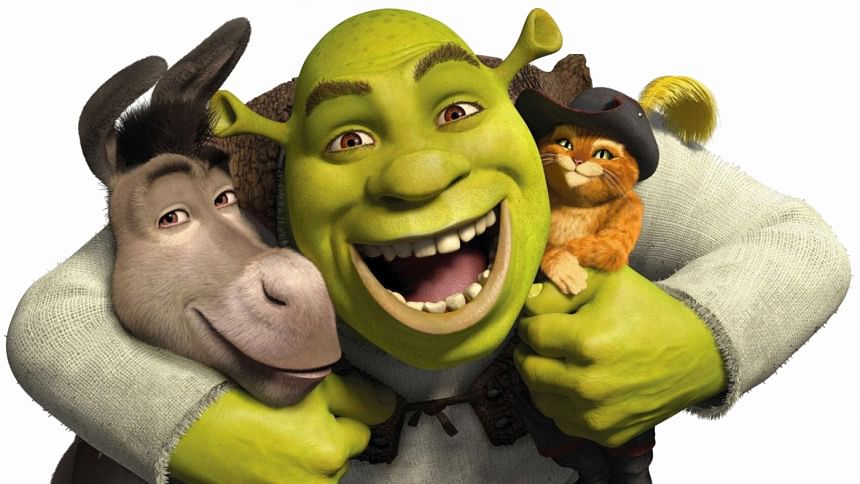 Everyone who has watched Shrek at least once in their life, would know that the entire franchise is a complete experience. Not only would one find themselves resonating with the inner monologues of multiple characters, but would also discover valuable life lessons, or more appropriately, adulting lessons. Here are a few things that I've picked up over the years.
Invest time in a detailed morning ritual
The first movie starts with Shrek completing a rigorous yet detailed routine to kick start his day which included him taking a bath in the mud and brushing his teeth with slugs. Leaving out the ogre bit, I've found it amazing how much a thorough morning routine helps uplift my entire day. Having a comprehensive checklist of things to do and ticking off all the boxes before heading out not only allows you to wake up properly, but also helps set you up for a day filed with effective task completion.
Solitude is important
As a kid, I never truly understood why Shrek decided to live alone all that time and why he wouldn't just give Donkey a chance to be his friend. I mean who wouldn't want to be friends with a donkey that serenades you with a Bette Midler song to be his friend? As I grew up, I understood it though. While many of us feel the need to be there for people and tend to help our loved ones, it's important to realise that sometimes it's important to sit down quietly and read a book or finish a series. Spending some quality "me-time" is important to allow your mind to just relax and catch up with your own thoughts.
Fairy tales are utter nonsense
Something I didn't realise while watching Shrek initially was how accurate the depictions of the fairy tale characters where. The evil side of the goody-two-shoes and the good sides of the monstrous villains made me realize that characters we grew up watching had more to them than what met the eye. Apart from that, fairy tales where nonsense lies are fed to children to increase their expectations from life. Starting from the business made out of magical creatures to the non-stereotypical portrayal of the shiny prince (Lord Farquad), Shrek pretty accurately expresses the imperfections of the fairy tale narrative.
Your weird friends are precious
We all probably have a friend that we constantly ridicule but they somehow manage to completely turn it around with a big smile. They are also the most likely to say something like, "You may have seen a housefly, a superfly, but you've never seen a donkey fly!" That, is your Donkey friend. As ironic as that may sound, they probably are the weirdest, yet the most honest and caring friend you will find and they are definitely worth keeping around. I mean how many people would actually ask you to get mints when you've just yelled at them? (But do not yell at your friends, it's not very nice)
Having said all of that, it's important to know that the Shrek movies will have a different message for you every time you watch it. So, if you're having a difficult time, know that the Shrek movies, a good sense of sarcasm, and a banger soundtrack (much like that of Shrek's) is almost certainly going to pull you through.
Syeda Afrin Tarannum would choose 'The Script' over 'G-Eazy' any day. Continue ignoring her taste in music on [email protected]