5 Korean R&B artists you don't want to miss out on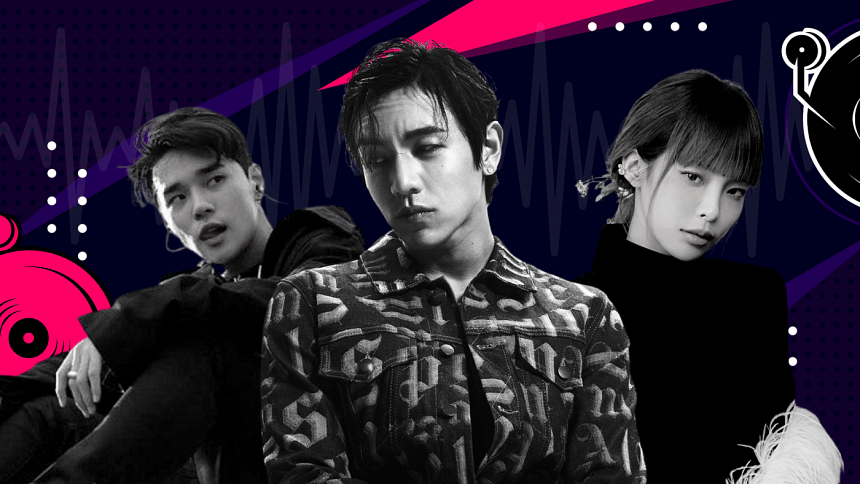 Korean R&B is a mix of multiple musical genres. For listeners who want to tune into the genre, here are the top five artists that channel the promising sound of K-R&B.
1. DPR Ian
DPR Ian is a Korean-Australian singer, former K-pop idol, video director, editor and one of the founders of the independent label DREAM PERFECT REGIME. Having directed music videos for Taeyang and Mino, he broke into the alternative R&B scene with his first EP Mood swings In This Order, and a follow-up studio album Mood swings In To Order. The former introduces the audience to MITO – a figment symbolic of spiralling emotions brought on by deteriorating mental health, while the latter shows them in their complete manifestation.  
Sung mostly in English, DPR Ian's songs combine EDM with funk orchestra while still leaning into the R&B sound. Listeners can also anticipate edgy cinematic music videos and profound musical visualisations.
2. DEAN
DEAN's honey-smooth vocals and prowess as a composer have earned him the title of "Prince of K-R&B". His critically acclaimed debut EP 130Mood: TRBL showcases his understanding of experimental R&B elements. His song D (Half Moon) won the K-R&B Track of the Year award in 2017. 
Music videos like Bonnie and Clyde, and Instagram converge cinematic art with musical artistry. Collaborations with Korean and Western artists including Zico, Eric Bellinger, Crush, and Anderson .Paak have garnered DEAN global recognition. His discography is thriving in variety.
3. Heize
Heize has one of the most recognisable female voices in R&B. Her soft timbre, unique vocals, and crisp songwriting take centre stage in her acclaimed song Happen. Her vocal flow tinged with upbeat youthful distinction is apparent in Jenga and Didn't know me. We also get an interesting mix of K-Pop and R&B in her single We don't talk together produced by Suga of BTS. Don't forget to check out some of her popular songs including You're cold and Round and Round.
4. Nlve
Be it reeling from a breakup in 2easy or self-acceptance in Who I am, NIve relies on his vibratos, Mozart inspirations, and high register to create soulful music. The influence of his western upbringing shines through in his English tracks like Liberated and Tired. His first solo album Broken Kaleidoscope is mostly sung in Korean and emulates a darker pop sound compared to his soothing solo tracks. 
NIve has composed music for famous artists and groups including BTS, EXO, NCT U, and Super Junior. If you enjoy music by Lauv or Charlie Puth, NIve's music should be right up your alley.
5. Zion.T
Zion.T debuted with a hip-hop song but rose to the spotlight with his R&B debut album Red Light in which he owned up to his now signature smooth vocals. He became an overnight success and topped every Korean music chart with the track Yanghwa BRDG, a song that's deeply personal and nostalgic to him. The song's lyrics look back on his family's struggling past and his subsequent rise to fame.
Zion.T has become a K-R&B legend through his unmatched talent for deep musical storytelling through songs like Eat and Snow while delivering quirky hits at the same time.
Nuzha spends days curating Spotify playlists she'll soon abandon. Send her R&B playlists at [email protected]