5 David Fincher Movies You Should Watch If You Haven't Already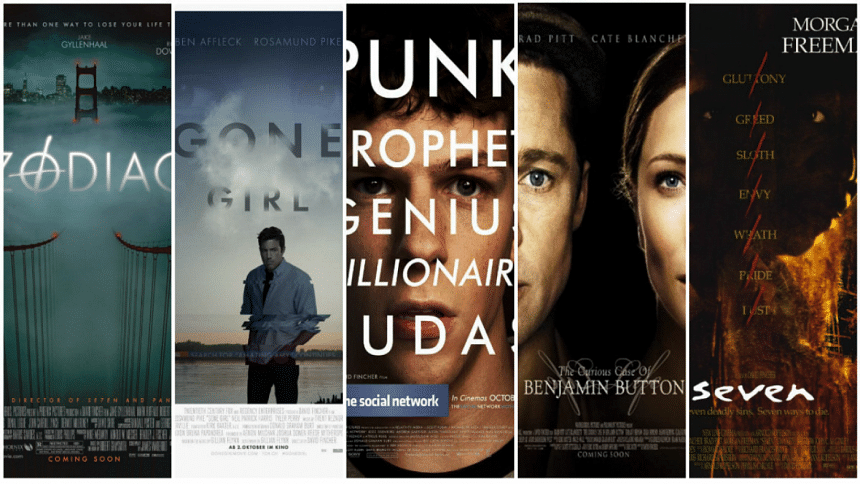 If you're not familiar with David Fincher's work, you should be. In fact, you probably are. He's got a handful of Oscar nominations and enough awards to overtake my word limit for this piece. 
Fincher's films tend to have his signature dark lighting and a sleek, stylish atmosphere. The great visuals don't come without sacrifices though. Fincher is known to be quite the perfectionist and is notorious for doing numerous retakes of specific scenes to get them right. The meticulous attention to detail serves him quite well while using special effects for his films. While most directors use CGI for explosive action sequences, Fincher makes slight digital tweaks to make his scenes even more realistic. 
On the occasion of his birthday, I did a bit of digging and examined why I loved some of his films. 
The Social Network
Armed with Aaron Sorkin's razor-sharp screenplay, a talented cast, and a score to die for, it's no wonder the movie made it to the 100 Greatest Films of the 21st Century. It's rare to come across a film that is outstanding in pretty much every aspect. This one gets extra points for being amazing despite being adapted from a less-than-stellar book. The plot definitely takes liberties with the real events but takes care not to deviate too much. I didn't expect a film where a bunch of guys argue in a deposition room to be this entertaining. But the 122 awards it's received speak for themselves.
Gone Girl
I'll be fair and give the book the credit it deserves. Unlike most of his filmography, this movie had stellar source material. That being said, it had the potential to devolve into your typical murder mystery. The book had a very cutting, sharp narration and it complemented Fincher's dark aesthetic and stunning visuals perfectly. It's one of those rare adaptations where all the complexities of the characters are reflected accurately in their movie versions.
Se7en 
Unlike Gone Girl, this psychological thriller had a grimy, depressing feel that permeates the atmosphere throughout the entire movie. I'm a sucker for poetic stories though, and that's exactly what the mysterious killer pursues with each of his murders representing one of the seven deadly sins. While Fincher adapted quite a few of his movies from books, this film got the opposite treatment. It was adapted to a novel in the same year.
Zodiac 
Another crime saga that demands attention from start to finish. Since the case is still unresolved in real life, the movie has an inconclusive ending as well. It bothered me a bit if I'm being honest. I think I would've preferred if it had a made-up ending and gave the audience a sense of closure. On a side note, this should be a favourite of CinemaSins-type critics. The level of historical accuracy it focused on getting right is unparalleled. 
The Curious Case of Benjamin Button
This movie answers a common question. What if humans aged in reverse? It's different from your typical Fincher flick. No morally grey characters or underlying themes of obsession, just a heartwarming account of a man living life backwards. It drags on a bit though, focusing more on major events in Button's life, and less on his perspective towards them.
Ziba Mahdi is your resident pessimist. Cheer her up at facebook.com/ziba.mahdi.735