Demons, Darkness, and the Story of a Girl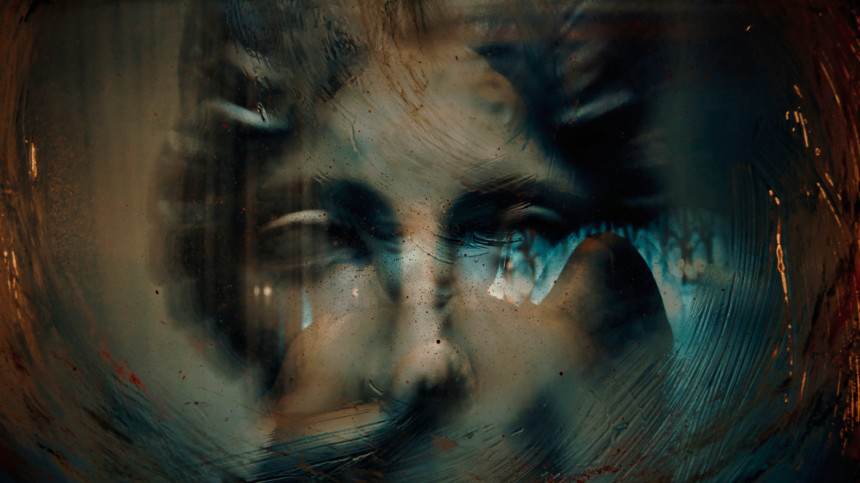 Anika had been living in this damp, unlit cave for months. It was not utterly horrible, some days she could catch a ray of sunlight if she worked hard. But the exertion drained all her energy, left her limp on the cold, soulless floor of the cave for weeks to come. Sometimes, she didn't care about living in that cave, isolated from the rest of the world; yet, other times, it made her restless.
It was one of those mornings when she woke up and instantly regretted the decision. The bees and butterflies were humming happily – which added fuel to her irritation. She tried to ward them off but instead thought of interacting with them. A bad idea, these happy-go-lucky types always brought bad omens, she thought to herself, but still trudged all the way to meet the source of the hubbub.
"Hello, good morning to you," said one of the butterflies.
"Goodmorningtoyoutoo," Anika managed to say. "Can I ask you a question?"
"You can ask us a thousand questions," another butterfly with blue strips replied. "For we love to answer questions!"
Rolling her eyes Anika asked, "Why aren't you leaving this place? You have wings, you can fly out any time you want."
Butterflies, along with the bees, joined in the chorus of laughter.
"Leave this place? What do you mean? This place is heaven!" they said in unison.
"Heaven?!"
Now it was Anika's turn to snicker, "It's tenebrous, dull, and frigid. Why would you even remotely compare it with heaven?"
"Don't be ridiculous honey," one of the bees replied. "You're sounding ungrateful."
Anika huffed. She wanted to yell at them, wretch the rose-tinted glasses from their eyes, and wake them up from the dream they were collectively sharing. But arguing with them and urging them to see her point was getting tiresome. She sensed the lethargy overtaking her body – fatigue settling deep in her bones, despondence spreading in her veins. So, in the end, she did nothing.
"You are right, I do sound ungrateful. I'll start practicing to be grateful for this murky, damp cave I've got."
A pool that was made of silver was nearby. Anika sat by the pool and tried to think about the days she caught sun rays with her ray catcher. Or better, before there was no roof on this cave and sunlight filled the cave with warmth and jouissance. Anika remembered how the light reflected on the pool's surface, making it look all shimmery and gorgeous. Then, stalactites began to form on the roof, blocking the view and interrupting the flow of sunshine. One day, the light ceased to come completely, and it gave the darkness that lived around the corners an excuse to crawl in.
"Right, before everything went downhill. I need to find a memory of when everything was normal. No more distractions. Focus. I can do this," Anika chanted.
"It won't work," the infuriating creature that critiqued Anika bobbed its head up from the silver of the pool. "Because you know why?" It tilted its head towards her.
"No, I don't know why," she said. "And please don't care to explain the reason to me," she pleaded.
"Ah, but it's what I'm good at," the creature smirked. "I love to explain why you are such a worthless failure. On top of that, an ungrateful child! Hahaha."
Anika grimaced. "I didn't know you were eavesdropping," she said.
"Bold of you to assume that I won't eavesdrop where you are concerned. It's so fun seeing you get roasted."
"Just get out of my sight, please."
"Why? Do I remind you of a perfect version of yourself that you aspire to be but can never attain?"
"Even in my darkest days, I don't wish to be a mean, sadistic bully like you."
"Oh darling, but you already are," saying this, the creature started to laugh.
The raucous sound of its laughter mingled with a melody and created a cacophony of noise in Anika's ears. She tried to block it all out – the commotion, the chaos, the moment. Suddenly, everything started to swirl. The ground below her feet felt like quicksilver, and she was drowning, gasping for breath, while the creature was laughing, the bees were humming, and someone was playing the piano…
Fluttering her eyes open, Anika woke up on her usual 4*6 bed, unwittingly stretching her hands to the bedside table to stop the blaring alarm.
Another day, another chore to be done, she thought grimly as she trudged out of her bed to start the day.