TEST DRIVE
THE 2017 BMW 7 SERIES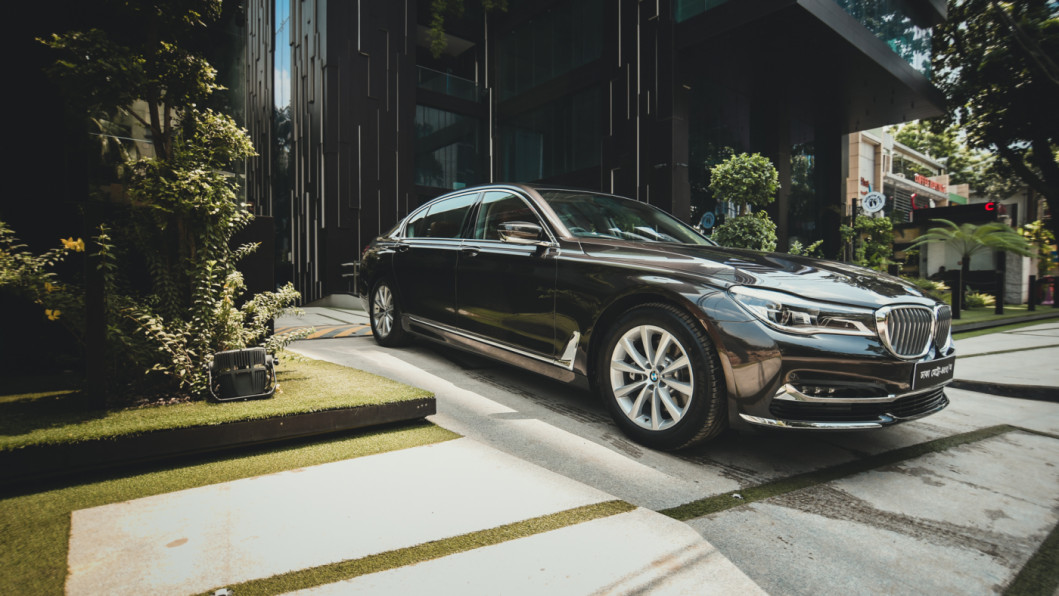 Has BMW gone mad? This 7 Series has a four cylinder, two litre engine. In a 7 series? Really? The sense of disbelief might be the reaction of most people but this is no ordinary 2.0 displacement. There is 258 hp and 295 lb-ft of torque delivered through an eight speed automatic. The 730i reaches 100kmph in 6.2 seconds. The long wheelbase (LWB) version we drove takes just a blink of an eye more. To answer the first question: BMW has gone mad in a very calculative and delicious manner. 
WHY IS IT IMPORTANT?
For starters, that horrid afterthought of a trunk known as the Bangle butt is gone. Now it's a beautifully sleek design with flowing curves leading out from those massive yet purposeful grills up front. Lighter than the current 5 Series, BMW has incorporated construction tech from the i3 and the i8 to chop off 130kg of weight compared to the previous car. Additional carbon fibre structural enhancements to make it stronger and stiffer which translate to driving enjoyment.
HOW DOES IT DRIVE, THEN?
Drives very quick. So much so you wonder if there are extra hidden cylinders BMW doesn't want us to know. 6.2ish seconds is nothing to be sneezed at. There is none of that frantic noisy 4-cylinder rush you unwillingly expect. Speed comes with grace and a slight burbly exhaust note as you mash the throttle. Which I did often because the car kept on asking me to. Only the needle indicates you have reached warp speed.
I generally am not a fan of big cars. But this handles like a much smaller, tighter sedan. The adaptive dampers and air suspension soak in all of Dhaka's potholes without transferring anything inside. Sport mode stiffens up the ride. Even then, it is eerily quiet over bumps helping you to lock out all the noise and chaos outside. The steering is super light albeit a little remote and detached from the road.
ON THE INSIDE?
Tons and tons of space especially in the Li version we got. Cross your legs and sink into the soft leather. During our photoshoot I got to do my whole Silicon Valley tech giant routine while my sub editor puttered around for the camera cars to keep up. There are more Wi-Fi hotspots and cup holders than you need. Business meeting? Bring it on.
You control all car settings and infotainment with the iDrive knob, voice command, 10.2 inch touch screen and a neat party trick where your hand gestures are seen by a camera to be interpreted as commands. Jab into the air, flick your finger, poke or rotate an imaginary dial to make things happen.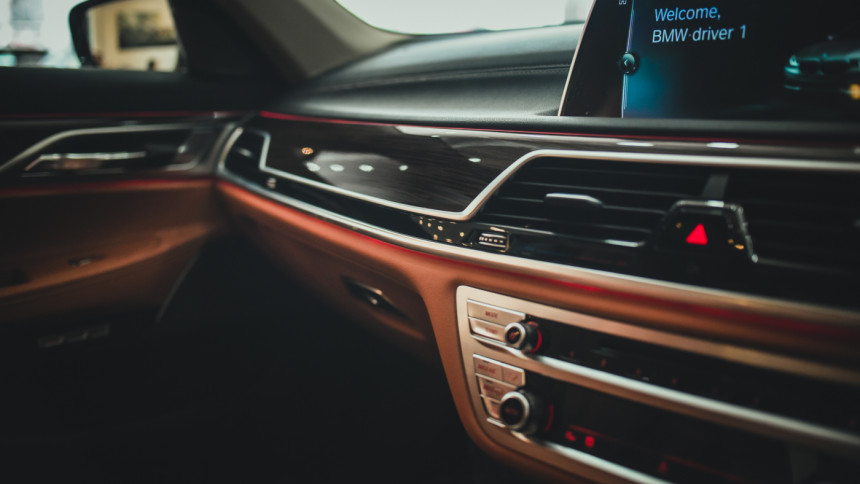 WHAT TRICKS DOES IT DO?
We can't have it tie shoelaces for us… yet. Other than that, it manages everything else. The surround-view 3D parking feature projects surrounding images to look as if you have a butler out there with a video camera showing you where you are. Four cameras at each corner stitch together images tocreate a top-down scene of the car to help maneuver in and out of tight spaces without needing to look out the window. Impressive feature that works perfectly. Proof is how we returned the car without any scratches.
There are a host of other features too long to list in this space. Suffice to say this is the most car you can have.
VERDICT?
A big car that handles like a smaller performance oriented car. Seems to be the best of both worlds. The new engine gives out dollops of power when needed making highway progress smooth and effortless. That is, if you can manage to get out of the city in Bangladesh. When you remain stuck in the city, the cosy comforts of the back seat will take care of all those hours of staring out at stranded humanity. Or you can watch a movie. Or sleep.
I've also driven the 740i when it was launched in Singapore last year. Difference lies in the 70 or so bhp. The rest of the experience remains the same. Excellent handling, superb ride comfort and good looks. It is good to see BMW has retained their driving appeal for a car that will mostly be used for chauffeuring. If you don't drive it, you will miss out on the actual fun.
Lightness, efficiency, performance. Is this the return of the 7 to being the Ultimate Driving Machine? Seems so.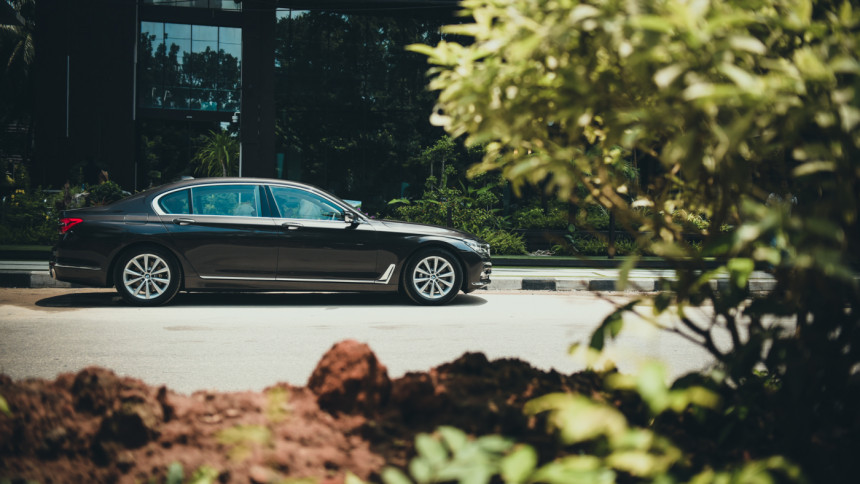 Specs
Engine:

2.0 litre 4 cylinder Turbo gasoline engine (258 HP, 295 lb-ft of torque).

Transmission:

8 speed automatic, Rear Wheel Drive.

Too many features and options to list. Take a day out to visit Executive Motors Ltd. to check out the new 7 Series in all its glory.

For details on pricing and availability, contact Executive Motors limited.