Five amazing American concept cars that never made production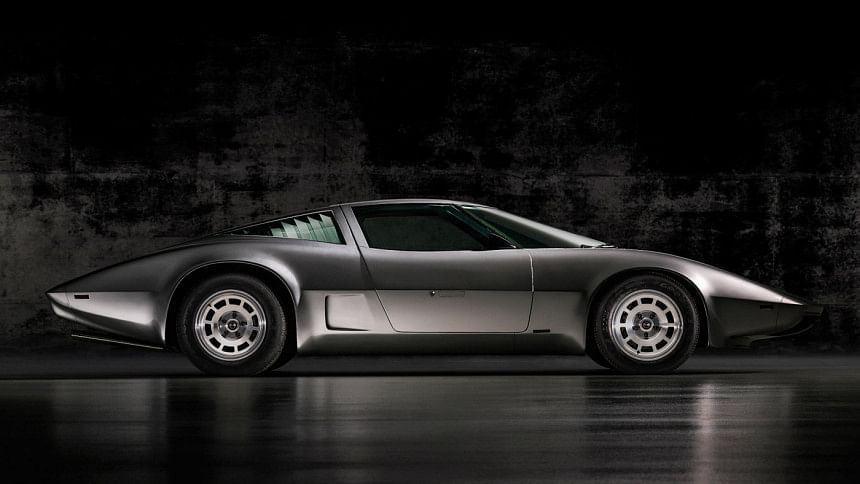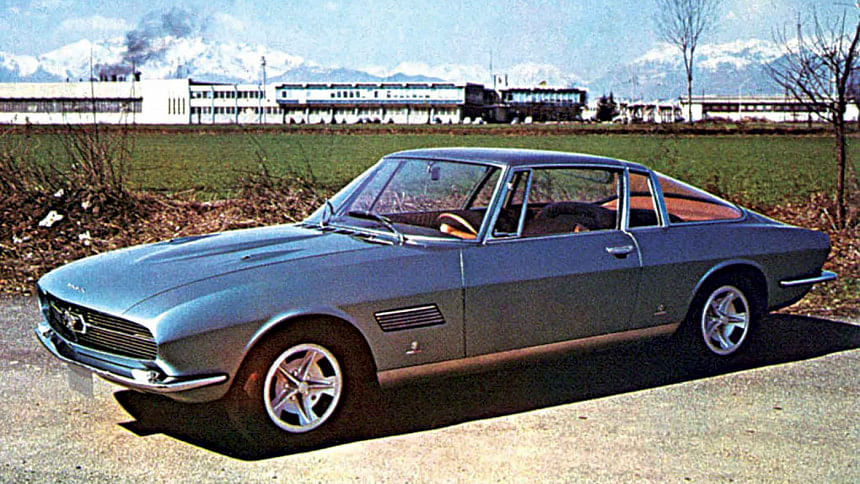 1965 Bertone Mustang
The list of cool mustang prototypes are as varied as they are vast. But few stand out so visually as the one-off made by the Italian design studio Bertone. Designed by Giorgetto Giugiaro, the Italian Mustang made its debut at the 1965 New York Auto Show with high praise. Features included beautiful Italian styling, retractable headlamps, and side vents. The car was allegedly powered by a Ford Windsor V8, making 200Hp and 382 Nm of torque. Sadly, the design was only meant to be a display model and never earmarked for production. This is also the only concept car on this list whose whereabouts are unknown, as the car pretty much disappeared from public eyes after the auto show.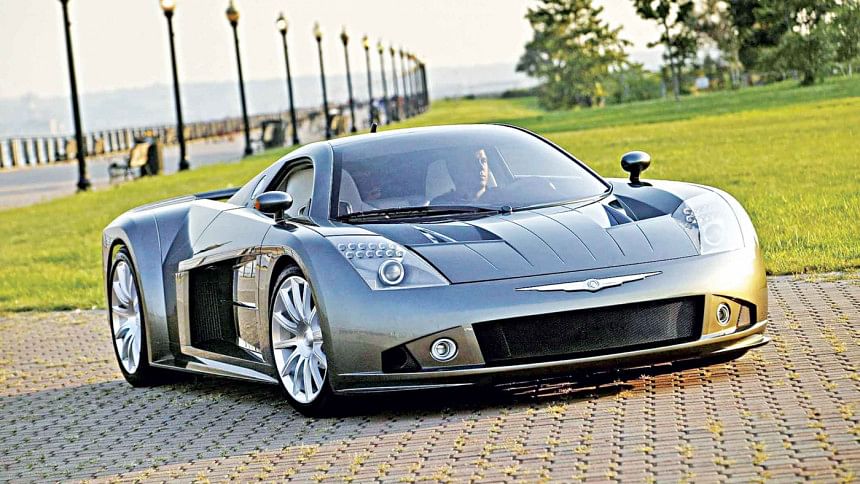 2004 Chrysler ME Four-Twelve
We can make another full list with all the cool cars that were axed during the Daimler-Chrysler era, but for this list, we are sticking to two examples. The Chrysler ME Four-Twelve —mid-engine, four-turbo, twelve-cylinder— was a coup for the Chrysler design team, as it was everything the brand was not known for at the time. Powered by a mid-mounted quad-turbo AMG V12, this 850 HP, 1,150 Nm of torque monster weighed only 1,310 kg, meaning it had a power to weight ratio of 1.5 kg/HP. 0-100 was achieved in only 2.9 seconds, and the estimated top speed was 400 Kph. Chrysler seriously considered putting this wonderful beast into production, but ultimately relented for murky reasons. Rumors persist that Daimler for the car's cancellation, as the designers of the Mercedes SLR McLaren simply couldn't stomach the fact the American company made a better car using the same engine. The beast was put on display at Walter P. Chrysler Museum, but since its closers, it has been moved into Chrysler inventory.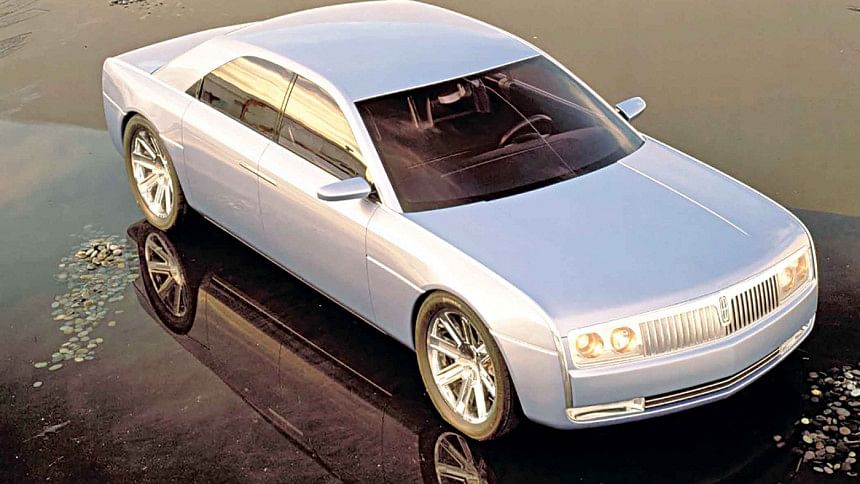 2002 Lincoln Continental
Before the revival —and eventual demise— of the new Continental, Lincoln tried once before to bright back the prestigious nameplate in 2002. Unveiled at the 2002 Los Angeles Auto Show, this retro-futuristic luxury barge had suicide doors and a powered trunk with three sliding storage drawers. In terms of luxury features, the concept was decades ahead of its time. Morden luxury features such as ambient lighting, fully digital gauge cluster, individual infotainment system for rear passengers, all were present. Power came from a 6.0-liter V12 engine producing 414 hp and 412 558 Nm of torque, all smoothly sent to the rear wheels through a six-speed automatic transmission. In the end, the design proved too costly for production, with Lincoln auctioning off the sole prototype in August 2010 for $56,100. The vehicle currently remains in private hands.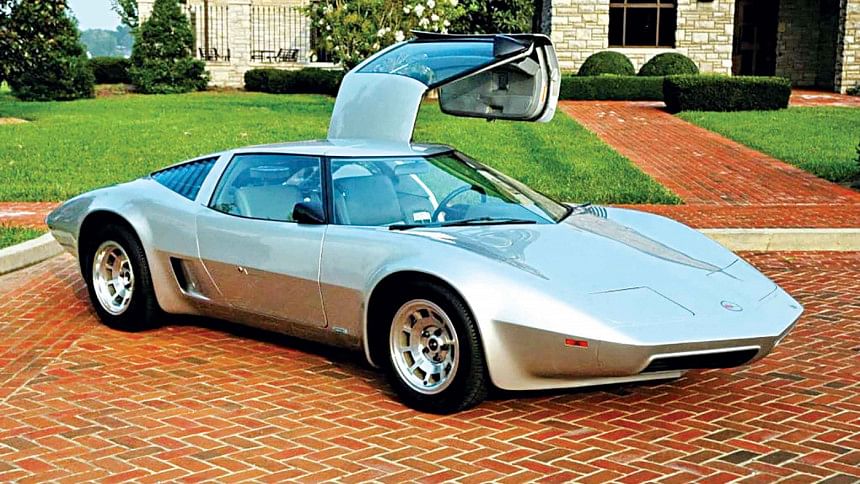 1976 Chevrolet Aerovette
Although the latest generation finally made the switch to a mid-engine layout, the designers at Chevrolet had been trying to do this for a long time. The last time they almost managed to make their dream a reality was in the '70s, with the Aerovette concept. Originally, the XP-895 mid-engine prototype was made by none other than Zora Arkus-Duntov, the fabled "Father of the Corvette". It was built to test a 420-h, four-rotor Wankel engine, which sadly never went anywhere. Three years after the wanked project was shelved, GM's styling boss Bill Mitchell had the experimental motors swapped for a 6.6-liter Chevy V-8 and greenlit the Aerovette for production as the new C4. Sadly, Duntov's replacement Dave McLellan decided for several reasons to stick with the front-engine layout, setting the mid-engine 'Vette back for another 44 years. The concept itself still exists to this day, and is now part of GM Heritage Collection.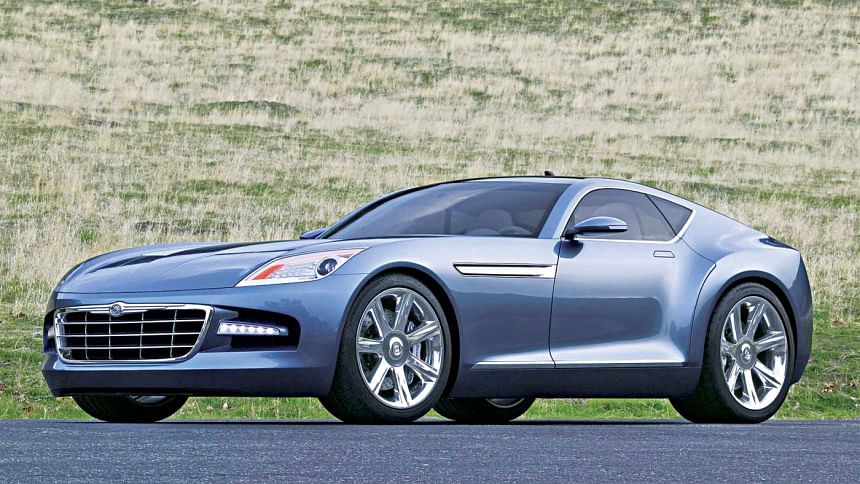 2005 Chrysler Firepower
Shown off in 2005 North American International Auto Show, the Firepower was a Dodge viper that went to college. Finished in a Hydro Silver Pearl paint, the Viper-based grand tourer had elegant lines, smooth curves, and an overall beauty that one would only expect from brands such as Aston Martin. The luxury theme continued on the inside, where the GM plastic had been cast away to make rooms for a two-tone Ocean Deep Blue plus Oyster leather upholstery combined with maple accents and polished aluminum switchgear. In the heart of this beast was a 6.1 liter V8 making 425 HP and 725 Nm of torque. Being a grand tourer, that car was given a five-speed automatic which still managed a 0-100 of 4.5 seconds. Sadly, as beautiful as this car was axed because GM "couldn't find a viable way to do it," according to former senior vice president of design, Trevor Creed. The sole Firepower is now preserved at the National Auto and Truck Museum in Auburn, Indiana.