2020 Chengdu Auto Show highlights
The pandemic has beer hard on us petrolheads, especially with the cancellation of various auto shows. However, it seems China has recovered enough from the pandemic to hold its annual auto show in Chengdu city. While the show doesn't hold a candle to the Geneva auto show, it does showcase some interesting local designs, some of which caught our eyes.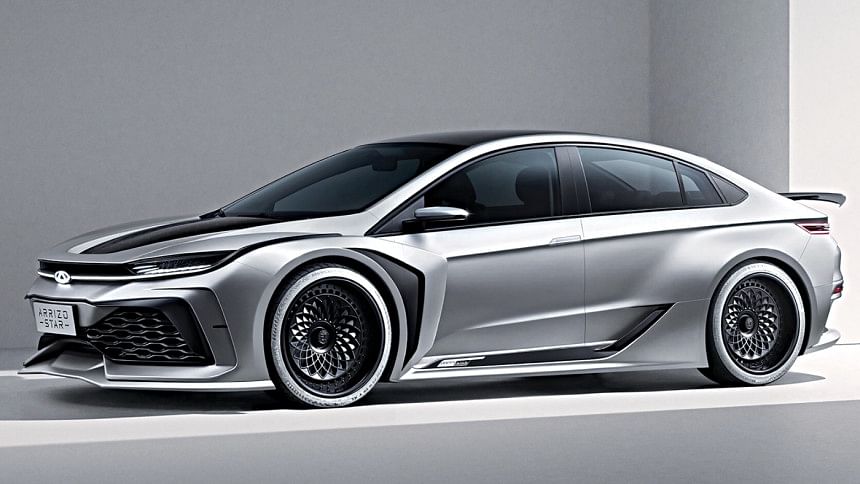 Chery Arrizo Star concept
Made by Chery to "show the potential for personalizing cars," this Arrizo GX is quite something to look at. The basic econobox sedan has been extensively modified, with redesigned bumpers, hood, trunk lid, fenders, spoiler and door delete. Chery didn't mention doing anything to the engine, meaning the 154Hp 1.5 liter turbocharged four-cylinder has some extra work to do.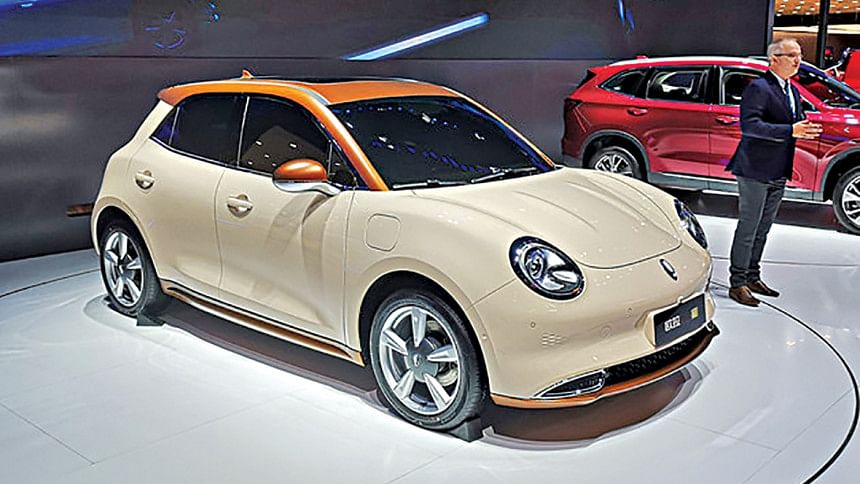 ORA ES11 Haomao "Good Cat"
This small EV from Great Wall's ORA division looks like an unwanted lovechild of the Beetle and Mini. The cute electric hatchback has around 148 Hp and a range of 350-400 km, and yet for some reason, Great Wall doesn't bring it here!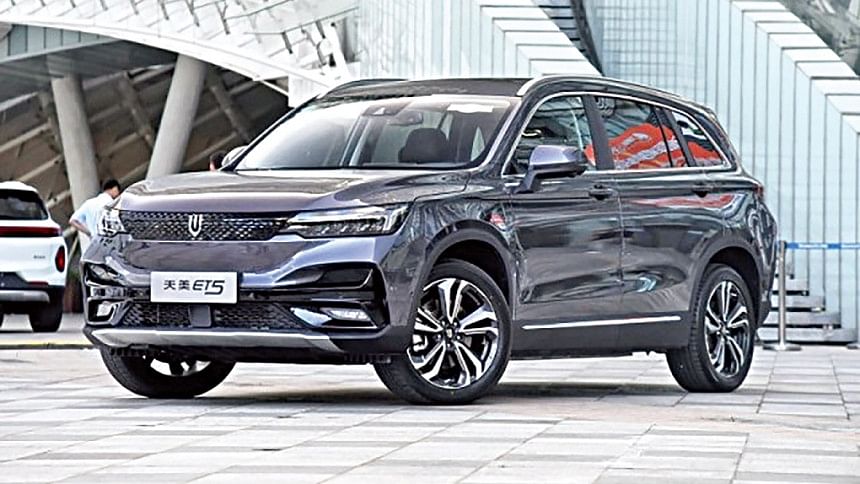 Skywell ET5
Skywell is a new name in the Chinese car industry, with a cheesy slogan of "Skywell: All is Well." The ET5 is thing first car, a five-seat electric crossover. The car is nothing special, except for its 520km range and $21,480 base price makes us wish they would sell it car here.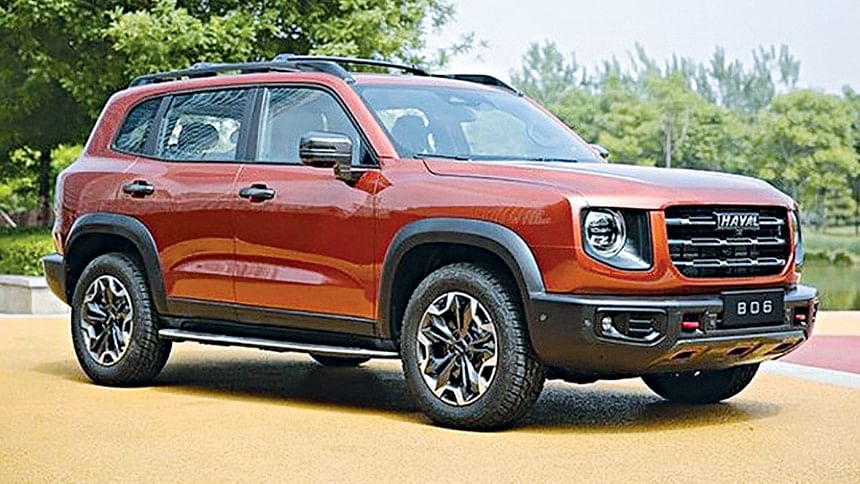 Haval DaGou "Big Dog"
Also known by its less interesting name, the B06. Although the car's boxy shape and round headlights may suggest it's a Bronco Sport rip-off, it was designed by an ex-Land Rover Phil Simmons, meaning it has more in common with the new Defender. Curiously, Haval chose the name via public online voting, meaning the people really wanted this car to be a good boy.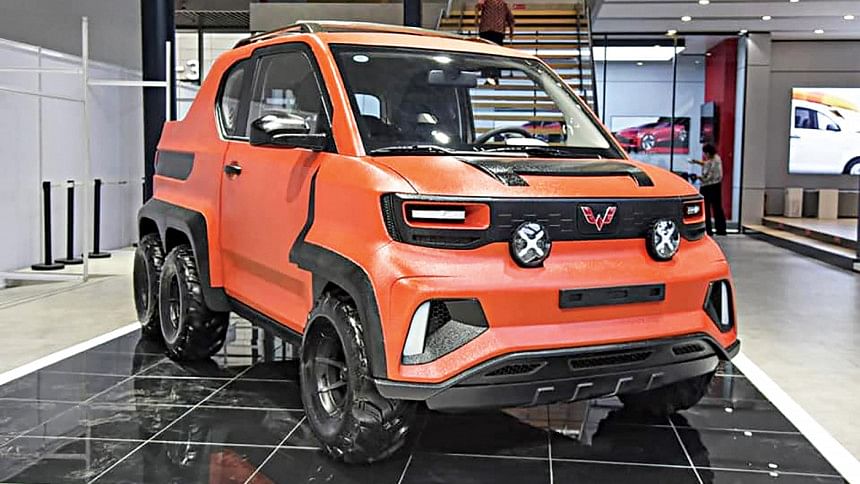 SGMW Hong Guang MINI EV pick up
The MINI EV pick up is an adorable one-off version of the MINI EV city car. We pretty sure one pair of rear wheels don't work, and the 20kW motor can't haul anything other than a few bags of groceries. But that doesn't stop us from wishing SGMW would put it into production.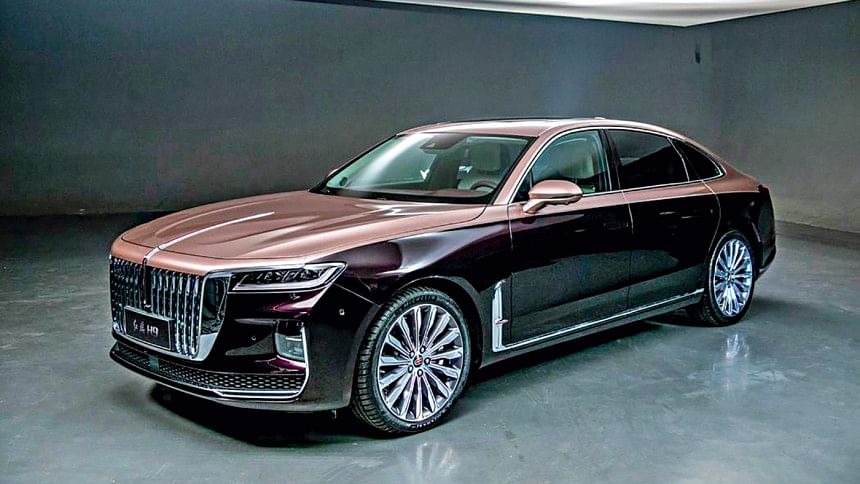 Hongqi H9
Hongqi It seems the Chinese state limousine maker is done with their badge engineering Toyota's and Lincolns. The new H9 is a is full-sized luxury barge made by an in-house design team that is sure to raise some "Red Flags" among Mercedes and BMW owners.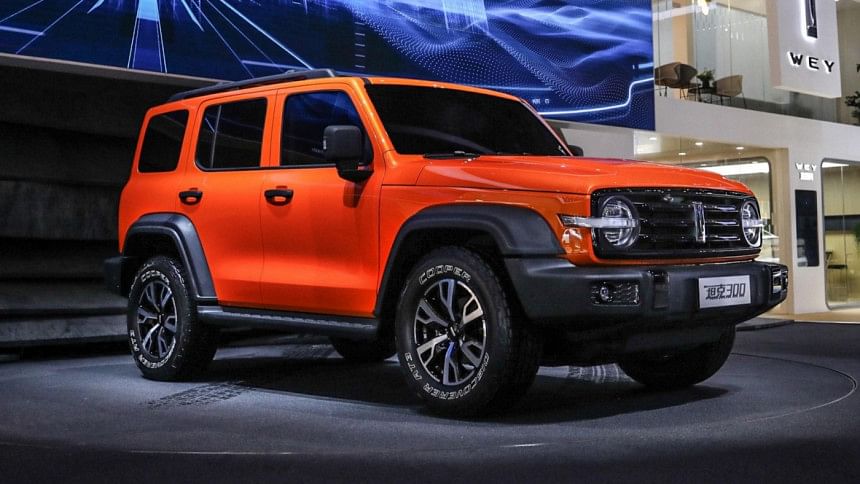 WEY Tank 300
Moving from something that vaguely looks like a Bronco sport to something that is actually made to take on the American 4x4's, we have the Tank 300. The SUV live up to its name, being a body on frame 4x4 with front, middle and rear differential locks. It is going to beat the Bronco? No. Do we think its cool anyway? Yes.
Also WEY is a division of Great Wall Motors, so some of you should start writing some letters…