Collectibles
Bburago Ferrari trending among Bangladeshi scalecar collectors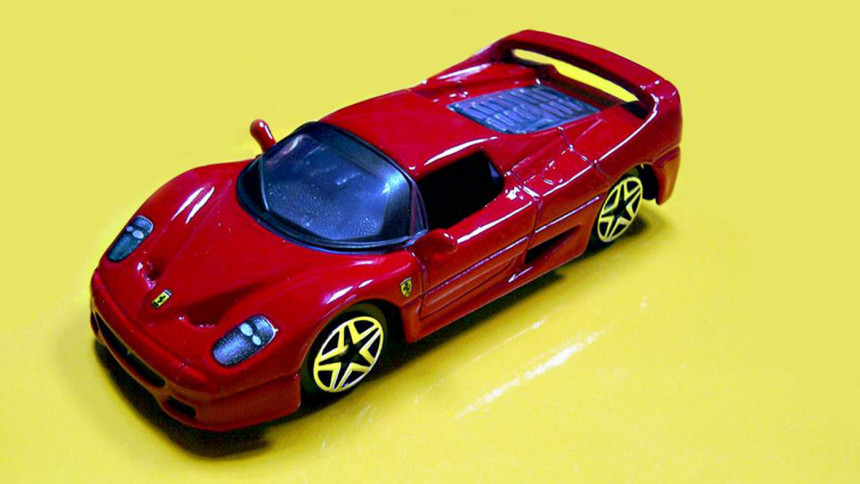 When my good friend Saif wanted to go scale model shopping after a hectic final semester at university, we actually had a couple of decent 1/18 scale Lambos in mind. Saif is a Lamborghini guy, already owning several pieces including the Murcielago SV, Reventon, and a rare Miura.
What we found on the market were Bburago Ferraris, a whole bunch of them in varying scales and covering a wide range of models, from the seminal F50 to the 550 Maranello and the recent La Ferrari. Won over by very good engine bay and body details at a relatively bargain price, Saif decided to take a 1/24 La Ferrari, which unfortunately had only one open-able compartment: the rear deck. When opened though, you can see the surprising amount of detail in the Ferrari V12 lurking underneath. Issues with the 1/24? The paint is a little too thick in some places, giving the die-cast a paslticky feel.
The real surprise, though, was the 1/64 range of Ferraris. Saif got a Ferrari 458 Italia, while I got a F50 for myself. The F50 had very good body detail and had a good amount of weight to it, but the wheels were a let down, as expected from a cursory glance while it was still inside the packaging. The design is pretty accurate, mind you, it's the finishing and the fit that is the issue: the wheels feel cheap and there's a certain "toy" feel to it. The 458 had good detail as well, exhaust tips and badging replicated perfectly. However, the 458 had build issues where the windshield was a bit warped. Shift top-tip: if you're getting 1/64 Bburago Ferraris, make sure you get the hardtop models and not the open top ones.
The scale isn't true 1/64, but overall, you'll be happy with the level of detail that Bburago Ferraris offer. We'd stick to the 1/24s and the smaller scales, the 1/18s are actually not that good of a bargain deal at the moment. Hot Wheels has well and truly been trumped.