Supernatural cars from Greenlight
Fans of the show or just fans of cool old yank tanks can equally enjoy the 1:64 Impala, Road Runner and Charger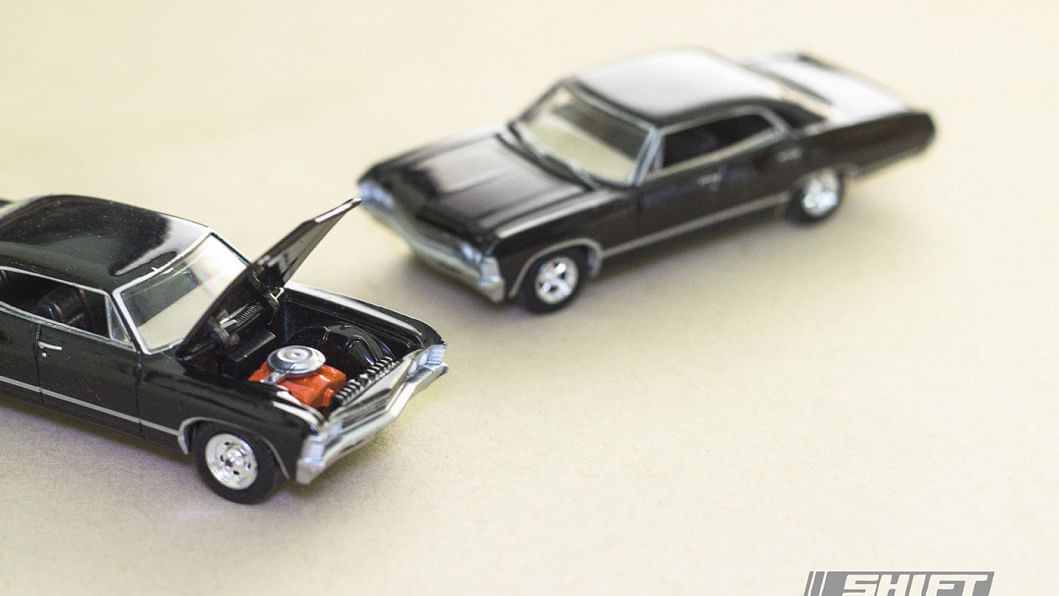 Supernatural is a series about two brothers that fight ghosts, ghouls and demented angels to stop them from destroying the world. Often these vengeful beings are in the shape of very beautiful women. That might be a good reason why the series is now in it's tenth season and slated to have two more. But another reason is that the brothers do all that they do while riding around in a super cool black '67 Chevrolet Impala. The series is action packed as is the car. And Greenlight has recently released a special commemorative set of four cars two of which are those specific Impalas. It comes in a lovely tin case like old-school movie film canisters. But the cars are just as cool if not more.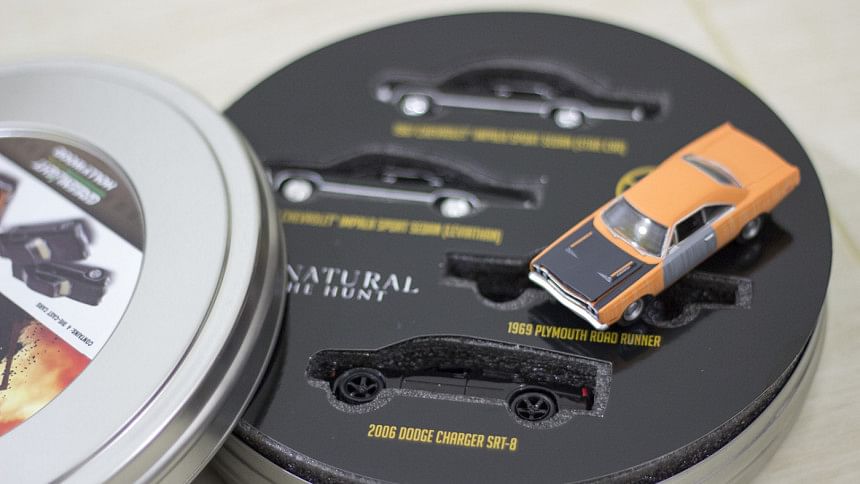 What you get
The Impala in the series is lovingly referred to by Dean Winchester as Baby. And Baby usually has KAZ 2Y5 Kansas plates. The ones in the four pack are a little different and this is where it gets a little geeky.
You have one Impala with the CNK 80Q3 Ohio plates (2007-Present). The other is the E62 3015 Illinois plates from Season 7.
Next comes the barely seen 1969 Plymouth Roadrunner used by Dean possibly when his 'Baby' got totaled and they went through a plethora of different cars.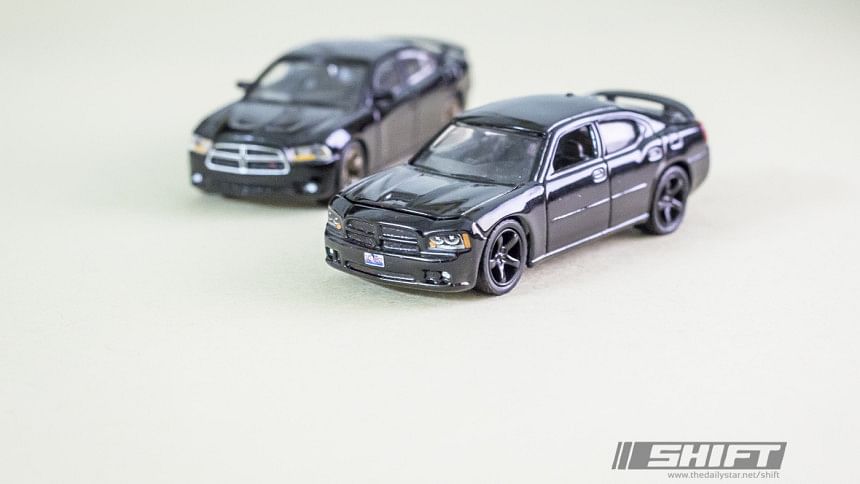 Last is a black 2006 SRT8 Dodge Charger used by Sam for a very short while. It had iPod connectivity so that at least would have made the younger brother prefer it because he is the more tech savvy of the duo. Dean, the older brother, prefers a tape player and listening to Eye of The Tiger. The Charger was an older build by Greenlight and doesn't have the cool plastic lights as seen on more modern versions. The head and tail lights on this are tampos but they do look convincing and that shape looks best in black.
Do you need to be a Supernatural fan to enjoy this?
Nope. While I love the show for it's silliness, corny jokes and cool cars, car collectors can just love the cars for the impeccable detail. Little engines everywhere.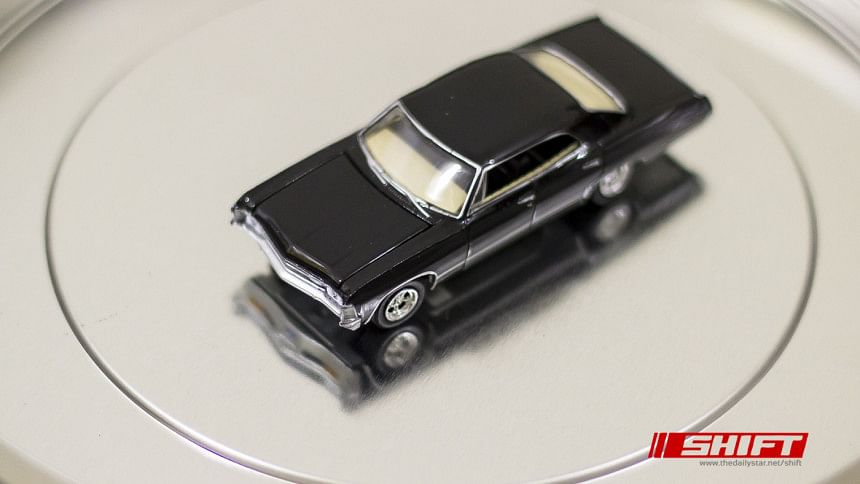 Cons:
Typical of most older Greenlight 1:64 castings, the wheels don't always roll properly. There's a fair bit of wobble that you need to fix by pushing and prodding till the wheels sit right in the axles. The finishing isn't perfect on the Impalas unlike the beautifully done Road Runner. The orange car even has dirt dripping down the sides like the crusty car in the show. So you get a little hit and miss but the cars are cool miniatures on their own right. For fans of the show, you really need to get a 1:18 Impala.
Price:
Currently averaging $25 on eBay and Amazon.