Time to add Greenlight 1:64 cars to your collection
Greenlight produces gems and the coolest ones are often the smallest.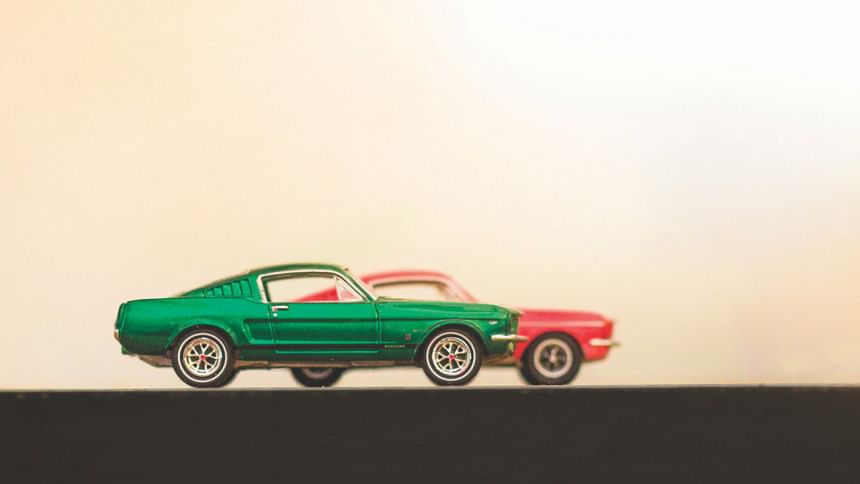 Greenlight is a new name for Bangladeshi collectors. The last few months have seen a couple of shops bringing in a bunch of these although most just fly over the internet. It is an American brand that outsources manufacturing to China like everyone else in the world. At this rate, even nature will soon be outsourcing to China for producing trees and oxygen.
Greenlight specializes in making very detailed 1:64 scale model cars for not a whole lot of money. Well, they cost a fair bit here compared to Hot Wheels. In the US they retail for at most $3 for the Motorworld series. We started seeing them here from mid 2014. Prices stood at an eye watering 700-800BDT. One of the shops in Shaheen Complex brought in a few and introduced the collector group to the hit and miss awesomeness of GL. Greenlight also makes other scales of 1:24, 1:43 and 1:18. The bigger scales have more consistent quality and detail accuracy then the small 1:64. See all the items here.
What do they make best?
Most of the vehicles are USDM. They also make the assorted old VWs, the odd late model Civic, Lamborghini, Jag E Type and Mercedes, to name a few. The latter cars are made in collaboration with HIGH SPEED Metal & Plastic Products Mfg. Co., Ltd. That's another company that builds lovely detailed scale cars.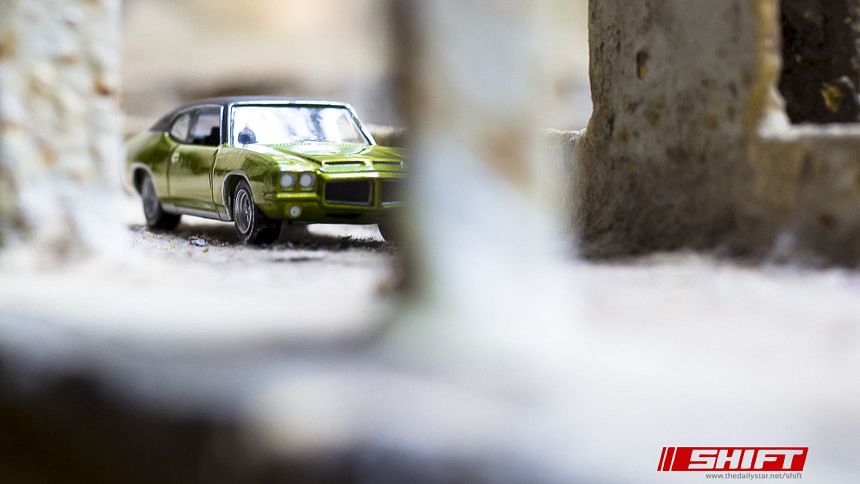 Specialty:
Muscle car fans will love it because of the huge assortment of American sheet metal. There are just about every popular yank tank from yesteryear. We're focusing on 1:64 here so the best so far I have seen is the GTX, GTO and the entire lot of classic Mustangs. The bigger scales include a lot of movie cars like the Eleanor from Gone in 60 Seconds. We're talking about the movie where uber-cool Angelina Jolie kicked ass. And there was some guy called Nicholas Cage. They also have the entire lot of Fast and Furious cars and these are by no means the lame attempts made by Hotwheels. Let's face it, Hotwheels just takes a casting of a car closely resembling the one in the movie, they slap on the appropriate color and call it a success. I'll give Hotwheels credit for the Ford Escort RS driven by Paul Walker thought. Add a set of Watanabe rims and it is accurate. But I digress.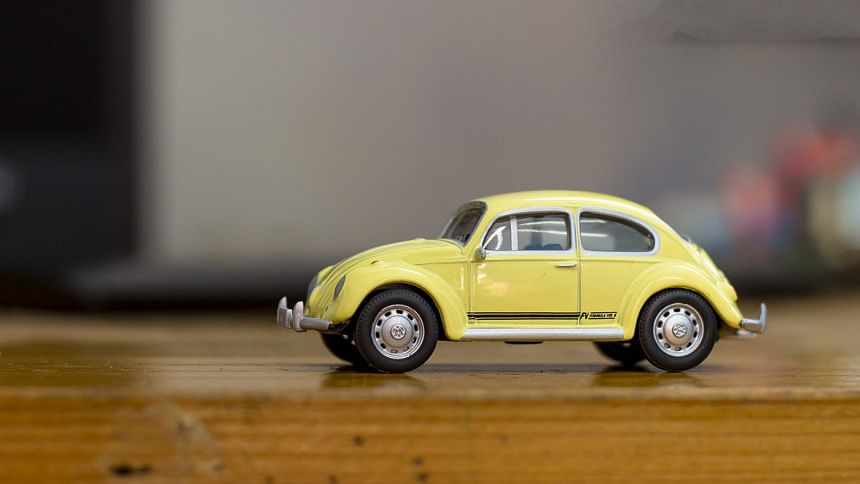 Pros:
You get excellent detail on most models, not ALL. But what you do get, it's usually worth the money unless you pay the kidney selling rates for toys in Bangladesh. The scale is slightly larger than Hotwheels but consistent throughout the range. So all your cars from GL will loook right when put side by side. Most of the 1:64 have opening hoods with very well detailed engines. My personal favorite is the plum crazy purple Challenger with the 426 Hemi in orange. All come with realistic rubber tyres and very accurate looking rims.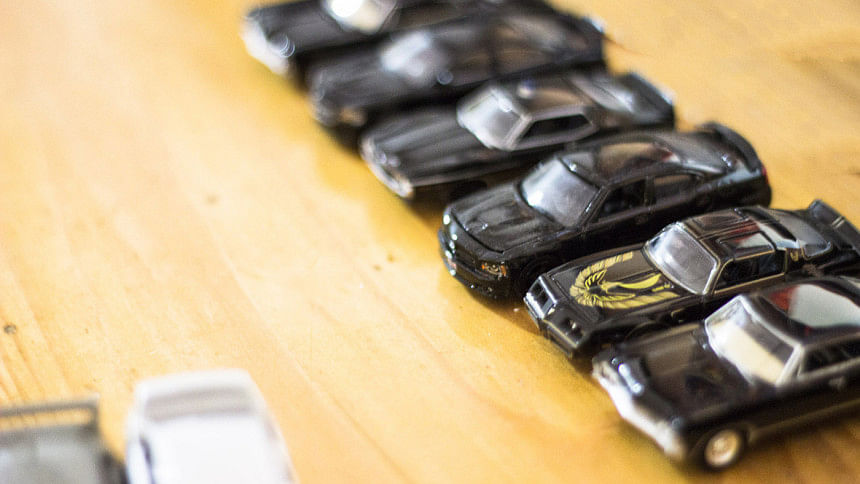 Cons:
The rubber tyres on some of the cars. Some of these are too wide for the car they are on. The stock Rallye design wheels found on the Chevelle, Impala and such are just too damn wide like steamrollers. The worst offender is the 2010 Camaro. While it is a lovely car, it looks like it is on donks. I took mine and replace the wheels with something a size smaller and it looks perfect now. Yes, I take cars out of boxes and then change them. Sacrilege?
The tampos are sometimes a bit more miss than hit. The whitewall and tyre lettering is often not placed right and if the car rolls, the printing is allover the place as if the tyres are not fitted right. And sometimes, the wheels are actually not fitted right. You have to push and nudge for them to roll straight.
Bonus:
Cetain single packs come wiht extra items such as a different set of rims or similar ot scale garage tools such as wheels stands, tool cabinet and oil drums. While having cool rubber tyred extra wheels is always a good bonus, the garage items are terrific for setting up dioramas if you so prefer.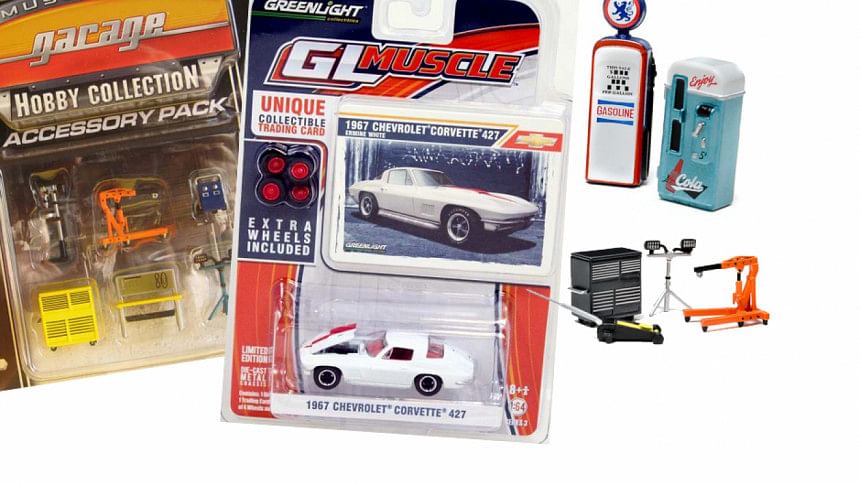 Should it be in your collection?
Yes, if you love your American cars. Few others do it better for this money. There are a few special items like the hitch and tow set where the cars come coupled with a trailer of some sort. There is also Walter White's meth producing lab on wheels from the hit show Breaking Bad. The Winnebago is beautifully made with perfect attention to detail.
Competition is fierce from Johnny Lightning, Autoworld and M2.