Kinsmart's pull-back goodies and a brilliant Subaru
Everything you want to know about Kinsmart's die cast cars and what to avoid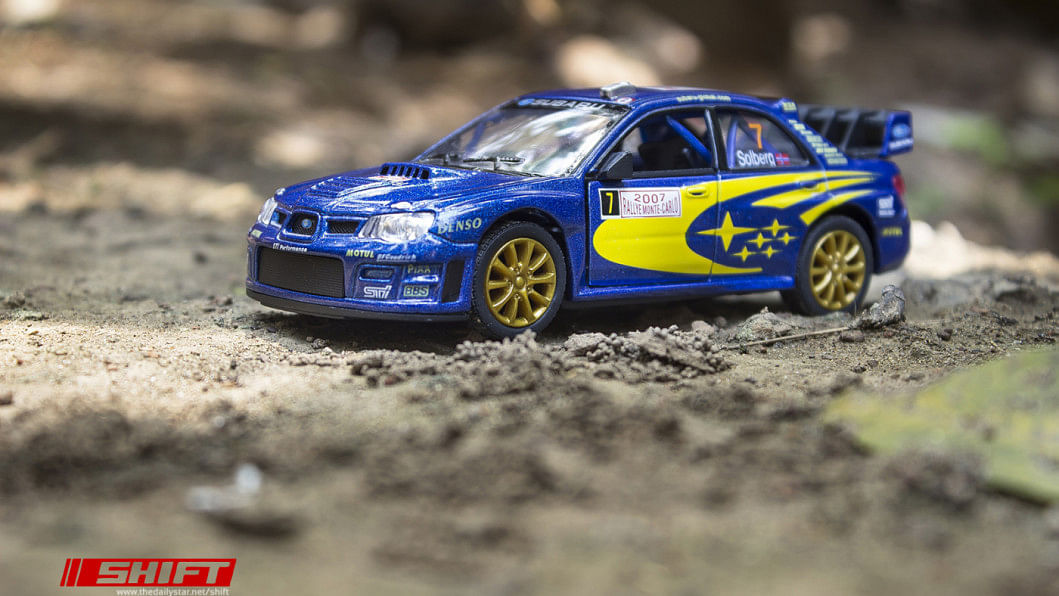 Kinsmart specializes in making roughly 1:32-1:38 scale models. They are mechanical pull-back models aimed primarily at destructive kids. The thin rubber tyres are the first to go through a digestive system. Kinsmart's products are often hit and miss in every sense of the phrase. Collectors generally don't really go for it but once in a while they make absolute gems like this rally legend Scoobie driven by Petter Solberg. It is correct down to all the badges and the roll cage. Only thing missing is Petter himself. Although the blue should be a slightly brighter, lighter shade.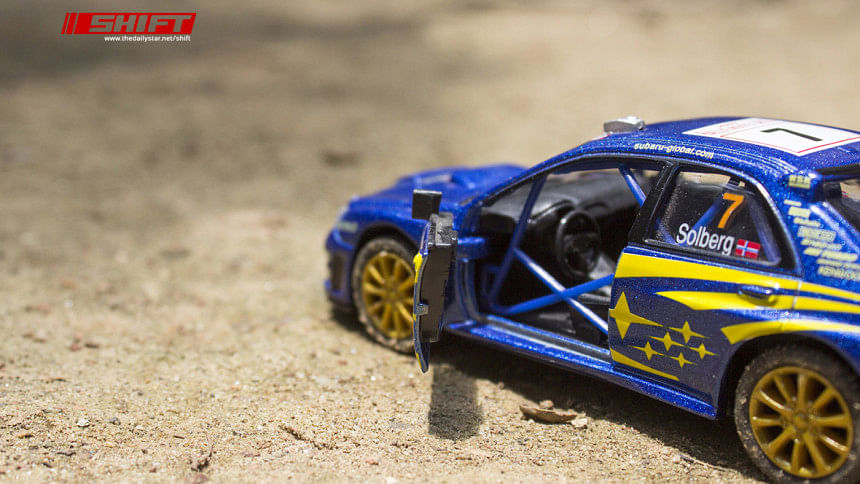 Origin:
Kintoy Die-Casting Manufactory Limited is a well established manufacturer in Hong Kong since 1992. They specialize in licensed scale model cars under two brands, Kinsmart and Kinsfun. The latter creates cartoony models best left for the smash and grab under-5 terrors known as children. Kinsmart products started appearing in Bangladesh around '99-2000. Back then they used to cost about a 100tk. Currently these go for 500-800tk depending where you find it. If the shop attendant looks at you like you're a ripe mango ready to be plucked, be prepared to hear silly prices. Kinsmart car are hugely available in Thailand and Malaysia at prices averaging BDT 400. Then there's eBay and Amazon.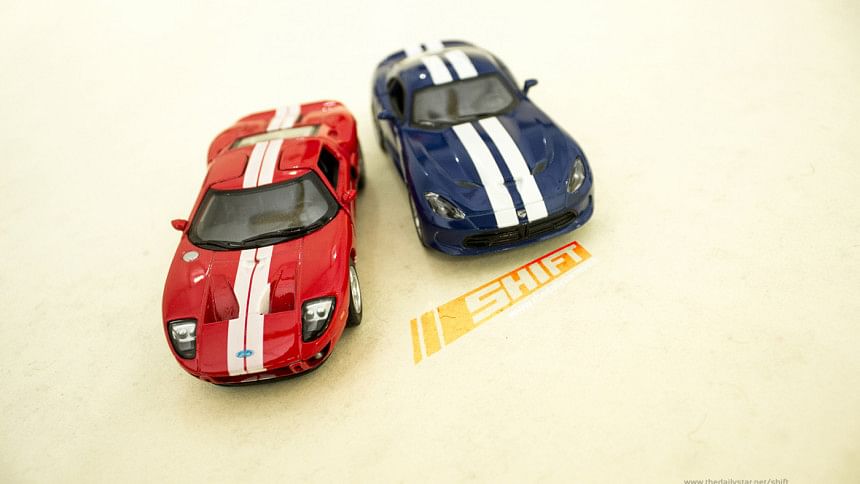 Why get it:
There are some brilliant models on offer with excellent detailing like this Subaru or the SRT Viper in the photos. Sure they are pullbacks and that means the windup motor is housed under a molded, humped pair of suitcases in the rear. That makes all the cars look as if they are ready to go to the airport. The more recent models have very well detailed interiors and accurately designed wheels. I have a Porsche 911 GT3 RS that looks amazing. There's a matt black version of the exact same thing in a friend's colleciton except that is an authorised official Porsche merchandise. Difference being the Porsche one doens't have Kinsmart stamped below and costs a fair bit more.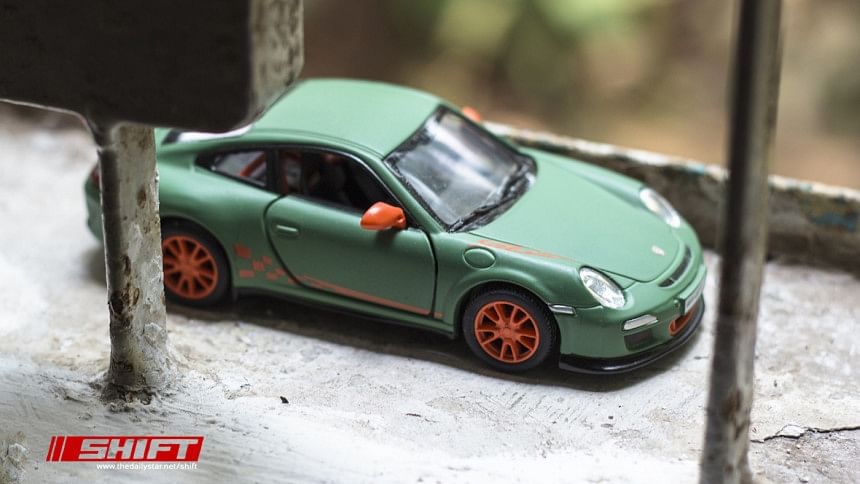 What to avoid:
If you're the kind of person that likes to have the same sized eggs lining the top shelf of your refrigerator door, then these will bug you immensely. Scales vary around the 1:30-1:38 mark. That means when you line them up, they all look differently sized. The original Ford Cobra is a tiny car with a curvaceous behind. Kinda like Kim Kardashian but only better looking. The Ford Raptor on the other hand is a massive truck designed to devour small houses. Now compare.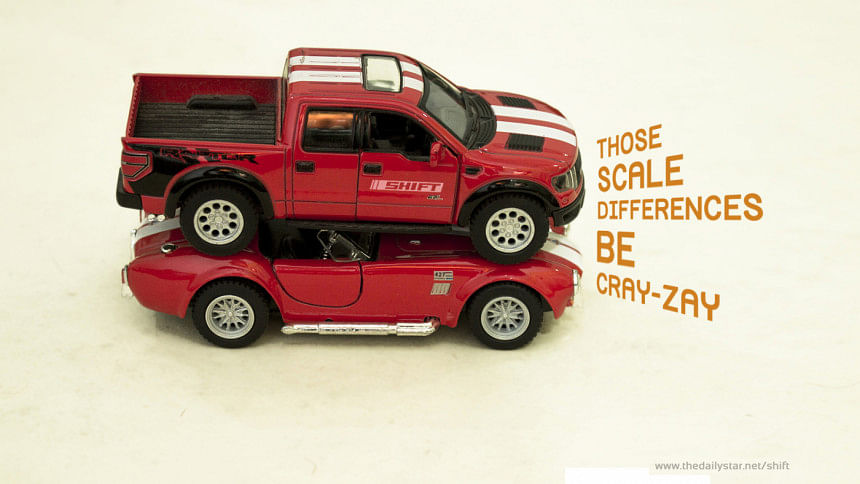 Wrong details bug you? You might want to avoid the classic made in the early ages of Kinsmart. The Chevrolet Nomad, 57 Bel Air and 67 Camaro Z28 all have oddly proportioned panels and the wrong wheels even. The Camaro for example is too sharply squared whereas the original is a mixture of smooth curves turning around sharp creases.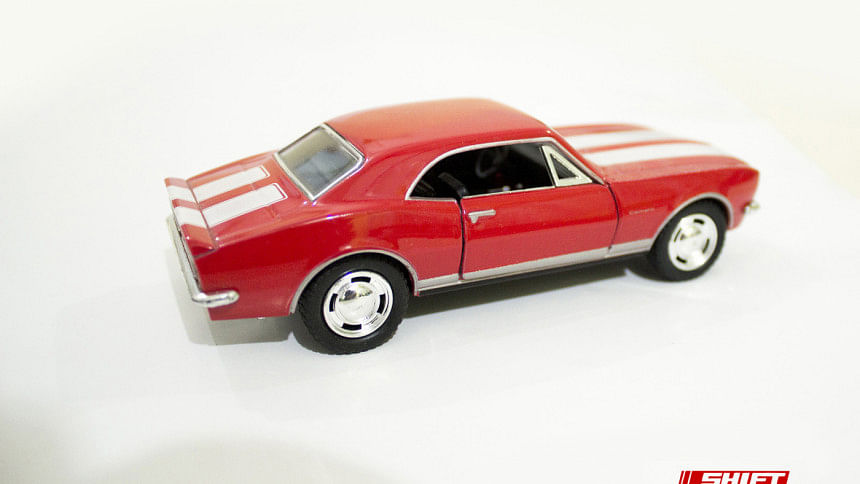 Many 90's and early 2000's built Kismart models didn't come with door pads. The thin doors looked and felt flimsy like real Chinese cars and fashion ramp models. Many cars like the Raptor and Evo also don't have window frames when you open the door.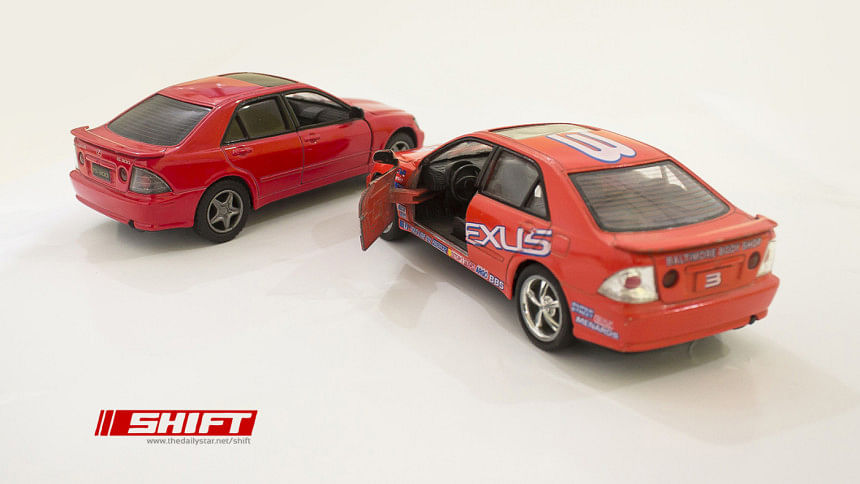 Of course, none of that should bother you if you yearn after a particular car and the only one you find is the wrong Kinsmart. If you find the right one, take it.