Now cartoon strips banned from displaying figures after Micky Mouse fiasco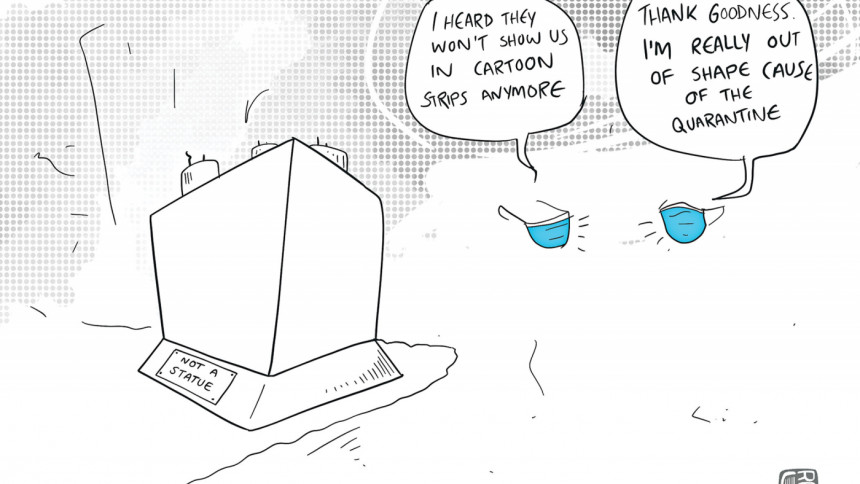 In a strike against visual learners, cartoons were banned in The Country following complaints against badly-drawn Micky Mouse figures outside the premises of most primary schools.
"Micky Mouse is not part of our culture. It is a foreign figure…a symbol of western perversion and has no place in our schools," said Durjoy Hussain, the new spokesperson for the Intolerant National Justice Unity Triade (INJUT), a coalition of three parties that had to band together to be relevant.
"We also do not want cartoons of any living object because our cartoonists are really bad, man, and I hate it," he added.
The ban had been brewing for a while following the arrests of cartoonists around the country for "badly drawn caricatures" of numerous notable personalities.
In the very first case, Asif Zaheen, a resident of the capital's Jammondi, was picked up after his caricature of a famous singer was deemed to be "defamatory". "That does not look like me at all. I had much better teeth," the singer had said at the time.
This followed a flurry of cases against cartoonists for "not being original", "asking for too much for small commission works", "being plain unfunny" and for "not suiting my particular taste of humour".
Afterwards a campaign was launched across the country where photos of primary schools -- their walls decorated with colourful, but badly drawn cartoons of Micky Mouse -- were uploaded on social media. And nothing stirs the shizz harder than posts on social media in The Country. Once those were uploaded, an opinion-shaping exercise was undertaken and many immediately began to hate the Micky Mouse "graffiti".   In time, the overall idea of drawing in figures in cartoons came up and instead of riling up, let's be honest, here, THE MASSES, the government caved in to the desire to ban those.