Impacted by loadshedding, joint families decide to break up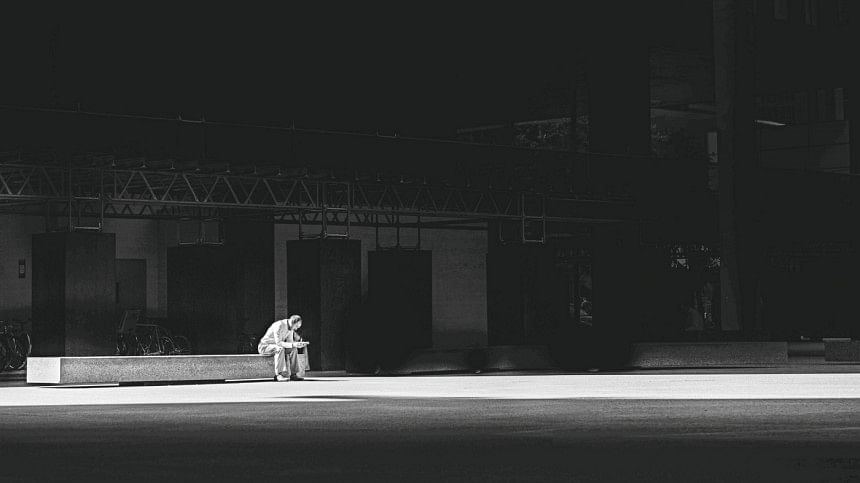 An alarming case has propped up in the capital recently, faced with surging rates of loadshedding. Forced to spend a lot of time together in the sweltering heat, and at times in complete darkness, joint families are deciding to live separately as the truth getting spilled has spilled bad blood among members.
As loadshedding becomes a regular part of their lives, the heat, the darkness, and the lack of entertainment options become breeding grounds for frustration, arguments, and sometimes even all-out war.
This correspondent recently got the opportunity to dive headfirst into the world of loadshedding and the havoc it wreaks on joint families. Buckle up, it's gonna get dark.
This newspaper talked to the Mirza family, the latest victims of loadshedding, cracking open their family like a relationship therapist.
We begin with Aunt Sheila. This woman is plugged in more than an IV drip. When the power cuts hit, she loses her mind like a contestant on a cooking show with no butter. She's running around the house like a mad scientist, searching for a single socket to power her phone.
Meanwhile cousin Ronny (or maybe Tonny) suddenly decided to dust up his harmonium and set up "Sangeet Sessions" for the family. But much to the other members' misfortune, a shalik sings better than he does.
However, as per convention goes, none of the family members ever had the heart to tell him.
Shimul, the eldest in the family among the second generation of members, said, "I thought my woes were over after the pandemic ended. But now my tinnitus is back for all the out of tune Rabindra Sangeet."
Meanwhile the adolescents of the household seem to be faced with a finger scrolling disorder as they were seen sitting at the dining table, mindlessly scrolling on the smooth surface of the dining table as if it were a screen.
Ritu, a 15-year-old snapchat influencer with 6,000 followers, is obsessed with perfect lighting for her Instagram feed. When the lights flicker off, she's like a vampire caught in the sun. She's lighting candles all over the place, posing with them like she's in some bizarre gothic photoshoot. Talking to this correspondent, Ritu disclosed her plans to start a candle-selling pyramid scheme.
But here's the kicker, folks. The Mirza family have decided they've had enough. They start dividing the house like it's a war zone, using masking tape to mark their territories, which seemed to be a more viable plan than seeking therapy.
I mean, who needs therapy when you can just grab some masking tape and say, "This is my side and that's yours, and if you cross this line, I'll cut out your share of the property"?