Japan to consider increasing aid to Rohingyas
National Diet delegation set to visit Cox's Bazar camps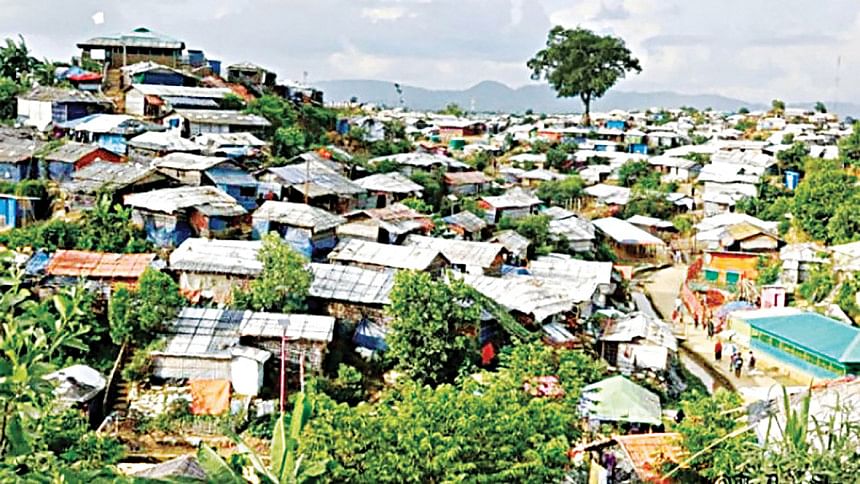 Japan will consider increasing its humanitarian assistance to the Rohingya refugees living in Bangladesh, a prominent Japanese lawmaker said yesterday.
"We are planning to visit Cox's Bazar tomorrow. We would like to see the situation and provide some humanitarian assistance based on the actual needs there," said Nakanishi Yusuke, director of the committee on general affairs, House of Councillors at the National Diet.
A three-member delegation of Japanese parliamentarians headed by Nakanishi is currently visiting Bangladesh.
Nakanishi told this while talking with reporters after a meeting with Planning Minister MA Mannan at his office in the capital.
Japanese Ambassador to Bangladesh Iwama Kiminori, among others, accompanied the Japanese delegation.
Planning Minister Mannan said he has urged Japan to extend its support for the safe and dignified repatriation of the Rohingyas to Myanmar.
Both Myanmar and Bangladesh are good friends of Japan, he said.
Meanwhile, responding to a query on reported dissatisfaction of Japanese businesspersons in Bangladesh, Nakanishi said they are planning to have a discussion with some Japanese companies the day after tomorrow.
"We would like to hear their voices and try to support them," he said.
Creating a better investment environment is really a key and important area for satisfying Japanese companies, he added.
He praised the recent start of direct flight between Dhaka and Narita, saying this could be an important factor in satisfying Japanese businesses.
Nakanishi also said Japan is working to build a value-chain industry between Bangladesh and the northeastern states of India which might benefit the countries in the expansion of businesses.